People Top 5
LAST UPDATE: Tuesday February 10, 2015 01:10PM EST
PEOPLE Top 5 are the most-viewed stories on the site over the past three days, updated every 60 minutes
Never One to Stand by Idly, Singer Tammy Wynette Turns Actress and Makes a Capitol Investment


She's been scaring herself a lot lately. While the sight of Whitney Houston, Liberace and other entertainers guesting on soaps has become commonplace, Wynette is one of the first to get a recurring role. Since March 25 she's played Darlene Stankowsky, a promising singer who gave up her career to stand by her man, until the guy left without even asking for a d-i-v-o-r-c-e. Forced to get a job, Darlene is waitressing at Corky's, a diner in the nation's capital, waiting for her big break. Each time Wynette tapes Capitol she faces an attack of nerves. "Tammy's scared all right," says co-star Constance Towers, "but her humor keeps her in there. Her ego is in the right place."

The question of what she's doing in Capitol at all, however, arouses passion. Wynette adamantly denies that she's turning to acting because country music sales are falling. In fact, she even denies that the industry is in trouble, although the New York Times quoted her last year as warning that "we're all going to be out of business" unless Nashville's fortunes were reversed. "I got so much flak for saying that, and I never said it," she insists. "The reporter had it all wrong, and it really hurt my feelings." She admits she makes less money from records today but puts the blame on the demands of her 150-a-year concert schedule. "Besides, none of this has anything to do with me going into acting. I'm doing it because I wanted to stretch, to grow."

Wynette says her interest in acting was encouraged by her friend Burt Reynolds, with whom she had an affair in 1977. "He's always told me I could act," she says, "and I wanted to do something more and not be stuck in just one profession." Soon after she put out the word she wanted to become an actress, Capitol producer John Conboy hired her—"because she's Tammy Wynette," he explains in near-reverential tones.

Actually, casting Tammy Wynette in a soap is like putting a fish in a water ballet. "My whole life's been a soap opera," she says. Indeed, as her 1979 autobiography, Stand by Your Man, made clear, Wynette's story is the stuff of the prototypical country tearjerker. Born Virginia Wynette Pugh on a Mississippi farm that lacked indoor plumbing, she married at 17 and bore three children (Gwendolyn, 25, Jacquelyn, 24, and Tina, 22) while working as a beautician. She got of out a government housing project by winning a recording contract and, after a change of name, scoring a hit in 1966 with her first single, Apartment No. 9. Wynette went on to record 16 consecutive No. 1 hits through the '60s.

But in a country song, fame never brings happiness. Wed five times, Wynette refers to two of her husbands by last names to keep them straight. The first was construction worker Euple Byrd (1959-64), father of her three oldest daughters, followed by singer Don Chapel (briefly), singer George Jones (1969-75), father of Georgette, 17, real estate executive Michael Tomlin (1976) and George Richey (1978-).

And prosperity, in this song, doesn't bring peace—a fact symbolized by the window bars on Wynette's 12-bed-room, 14-bathroom Nashville mansion. The iron bars are shaped in the musical notes of Stand by Your Man, a tribute to the best-selling country single ever made by a woman, but there's a darker meaning to them as well. Designed to keep out intruders, they were installed after the house was bombed in 1975. "This entire wing was burned to the ground," Wynette notes matter-of-factly. The case was never solved.

Wynette's book ended on an upbeat note with her marriage to Richey, a producer and composer who now manages her career. Life, however, hasn't provided any neat resolution; instead, she's facing new career uncertainties. "Tammy hasn't exactly set the soap opera world on fire," says Nancy Reichardt, who writes the syndicated soap column "Tune in Tomorrow." "But she's done a better job than many people who move from another medium. She hasn't been on enough to see what kind of stretch she can do." As for her singing, "she doesn't have the upper-range power she used to," says Robert K. Oermann, music critic of the daily Nashville newspaper the Tennessean. "And her teardrop-in-every-note style has softened over the years. But Tammy's place in country music history is assured."

She is not one to be satisfied with a place in history, however. As Wynette sits in a big stuffed chair just outside her early Vegas-hotel-style bedroom, there is a touch of hardness around her mouth—the expression of someone who hoped it would all work sooner and maybe different from the way it did. "I think I'm a better person for having gone through what I did," she says. Richey, 50, believes the bad times are over. "I hope I'm part of the happy ending to her life," he says. But would a happy ending suit her? She suggests not. "The sad part about happy endings," she says, "is there's nothing to write about."


As one of the most successful singers in the history of country music, Tammy Wynette has stood confidently before audiences for 20 years. Yet she's trembling as she sits in her dressing room at CBS' Los Angeles studios. Memorizing the lines for her role on the afternoon soap Capitol, Wynette, 44, puffs on a cigarette with paradigmatic Type-A jitters. You'd think that a woman who once stared down a gun barrel—she was abducted in a stillunsolved 1978 case—wouldn't be rattled by a TV lens, but no. "I could go onstage before a half million fans and it wouldn't bother me," she says. "But the thought of trying to laugh, smile and cry with a cold metal camera in my face is frightening."
Advertisement
Today's Photos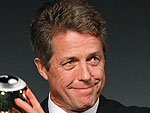 Treat Yourself! 4 Preview Issues
The most buzzed about stars this minute!