People Top 5
LAST UPDATE: Tuesday February 10, 2015 01:10PM EST
PEOPLE Top 5 are the most-viewed stories on the site over the past three days, updated every 60 minutes
Split from Van Halen, David Lee Roth Dives into the Single Life
Club Dave. Is it a state of mind? Is it a state of arrested adolescence? Is it a breath mint? All that and more, says proprietor David Lee Roth, who is back on the road for the first time since breaking more than a year ago with Van Halen, the band that made him famous—and vice versa. Six months ago a reconstituted Van Halen released a well-received Dave-less LP, 5150, and a few crisp comments about how nice it was to tour unencumbered by Dave's ego and party-till-you-melt-down attitude. Audiences waved "Dave Who?" banners as Van Halen's new lead singer, Sammy Hagar, sang some of the songs Roth helped make hits. Now Roth—who has released a new LP, Eat 'em and Smile, and a couple of hilarious videos—is taking his jabs. It's sort of like a battle of the bands, on six-month tape delay.
"There's been a lot of dishonesty and a lot of lies coming out of their camp as to exactly what happened," he says. "What happened is I did everything I could to keep Van Halen together." But wasn't Crazy From the Heat, the EP he released last year that included the single Just a Gigolo, a first step toward going solo? Nope, says Roth, "I made a step to the side in my own free time, but I was still 100 percent for the band. That's why I didn't record rock 'n' roll." And wasn't his CBS movie contract—now in litigation after CBS Theatrical Films went out of business—a sign that he wanted out? "If I wanted to become a screen star I could have taken one of the other offers I'd gotten a lot sooner," says Roth. "My first and only real goal was to make a band, make a record and go on the road. The other guys in Van Halen were bent on either not showing up at the studio or turning it into Spinal Tap. That's why I left the band." How does he feel about it all now? "I'm sad because those were some of the greatest years of my life. We made great music together. We played great shows together. And I hate to see somebody just cut it down as if it was nothing." Any chance of a reunion? "Have you read the nonsense they're calling me? I really doubt it." As for who is winning the battle of the bands, says Roth, whose new LP has sold two million copies, "I've almost matched [the 3 million 5150 albums sold] merely at the second week of my tour. So if there's going to be a competition here, it's going to be a distance event."
Competition for Roth means road-work, as many as six shows a week—St. Paul, Omaha, Kansas City, St. Louis, Carbondale, Ill., Evansville, Ind. "My world is backstages and limousines, out on the deck and under the stage." How many more times can he do midair splits off the drum riser without landing on his face? "Millions and millions," says Roth. "Going up is nothing. Reentry is the whole problem. Any rocket scientist will tell you that." What's been the concert crowd reaction to his patrierotic anthem, Yankee Rose? "Enthusiasmic!" says Roth, who likes to invite audiences "back to the hotel after the show for a bottle of anything and a glazed doughnut." What's the secret of his success? "What I am on the stage I really am. Sometimes I exaggerate so the 90th row can see, but it's all essentially there. Don't let it become an act. Don't act, period. Behave, or misbehave, as the case may be. This is high-velocity folk music—you got to be real people out there."
Roth insists that, off the road, he goes through periods of normality. He reads. (Latest book: Mark Twain's The Innocents Abroad.) He goes to movies. (Last movie: The Fly. "Haven't you even felt like that in the morning? Living on the road is a kind of vampire existence. When you travel and live by night, it's pretty much exclusively crazy.") He has a girlfriend, though he won't name her. "That's my private life, though I will say she's neither a model nor an actress. She is a blonde." He lives in a 20-room Pasadena mansion he's dubbed Roth-gate and occasionally takes trips to such exotic locales as New Guinea and the Amazon with a loose-knit group of pals called the Jungle Studs. His litmus question for prospective long-term sweethearts is "Can she travel down 1,400 miles of river with me? I like extremes," he explains, "either noise, cities, pavement and stink or absolute nothingness—Dave upon the burning sands."
For the next few months at least, it will be Dave among the yearning fans. "The party is back," says Club Dave's proprietor, barker, main attraction and best customer, "and it's right here."
Some evenings it may be difficult to find quality debauchery in Kansas City, but not tonight. Just head to Sandstone Amphitheater, sneak backstage, turn left at the water fountain and knock on the brown door. Inside are 40—count 'em, 40—attractive young women, three or four young men and a bar. Lacy undergarments occasionally streak overhead like R-rated comets. The proprietor of the establishment, wearing spandex pants and a smile, is greeting people at the door. "Welcome," he says, "to Club Dave!"
Advertisement
Today's Photos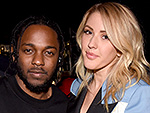 Treat Yourself! 4 Preview Issues
The most buzzed about stars this minute!