People Top 5
LAST UPDATE: Tuesday February 10, 2015 01:10PM EST
PEOPLE Top 5 are the most-viewed stories on the site over the past three days, updated every 60 minutes


PERHAPS THEY BRING OUT THE ANIMAL IN HIM: At L.A.'s Amanda Foundation celebrity fashion show, which raised more than $40,000 to help rescue pets from animal shelters, Moon Zappa, 19, had a fashion statement of her own to make: She wore her high-top tennis shoes to a fitting and pleaded with dressers to let her use them in the show. "I'm alien to heels," said Moon, who finally put on glorified black leather army boots with her two-piece, bronze lamé gown. The singer, model, pet lover and valley girl says she recently rescued a dog that she found at a grocery in Sherman Oaks. "A month ago I brought home two kittens from the same market," says Zappa. "Now my mother is afraid to send me shopping." Father Frank is low-key about Moon's fondness for strays. "He's a bigger sucker than I am," she says. "If he had his way, we'd have a zoo."

CAN WE REHEARSE TALKING? Forget the notion that talk shows should be spontaneous. When it comes to being a guest, Knots Landing's Michele Lee says practice makes perfect sense, especially if Joan Rivers, whose late-night show starts Oct. 9, is doing the interviewing. For homework, says Lee, "I sit down and think out every question she could possibly ask. You know she's going to ask your age, so you're ready for that. She's going to ask if you've ever lived with somebody or are living with somebody now. Then you have to be prepared to a) answer with the truth, b) lie or c) say it's none of your business. If you are—God forbid—divorced, or if you've had more than two boyfriends in the last year and a half, she'll call you a tramp." Has Lee's preparation paid off? "Apparently," she says, "because we're still on speaking terms."

WELL, THAT MAKES ALL THE DIFFERENCE: Forget the way he used to bully Mary Tyler Moore on her old show. Ed Asner likes women. The actor was one of 10 men, including Walter Mondale and Bill Cosby, who received Good Guy awards from the National Women's Political Caucus in Washington, D.C. When asked if he had done anything in his life that affected women negatively, he replied, "There have been women I have maltreated, but I maltreated them as human beings, not as women."

HE'LL EAT IT COME ELECTION TIME: Detroit Mayor Coleman A. Young is in the frying pan because he caught an 18-pound salmon in western Michigan without a fishing license. How come no license? "Don't believe in them," said hizzoner. That's when the bait hit the fan. The state's Department of Natural Resources, which issues licenses, was swamped with complaints. The mayor, trying to wriggle off the hook, bought the state's cheapest fishing license—a $1 senior citizen's permit. (He's 68.) Young then issued a statement of regret, but he paid no fine, since no one who was present when he was fishing filed a formal complaint. This sent the Detroit News reeling. An editorial suggested that citizens "think of the precedent: The next time you get a parking ticket, send the city a dime."


BUT HE'S STILL YOUNGER THAN PAUL NEWMAN: Tom Brokaw, 46, has a prankish streak that stretches all the way to New Mexico, where his pal Robert Redford is directing The Milagro Beanfield War. Last month Brokaw took out an anonymous full-page, ad in the New Mexican, a Santa Fe newspaper, wishing Redford a happy 50th birthday from "a younger friend." But wait. A New York columnist calculated Redford's age to be a boyish 49. So how old is the Sundance Kid? The Oxford Companion to Film lists Redford's birth year as 1936, making him 50. Current Biography and Who's Who say he's 49. Naturally, Redford's publicist likes the lower figure. "I'd swear that he's 49," she says. An inside source at NBC, however, confirms that Redford quietly admitted to Brokaw's half-century tabulation: "Tom looked into Bob's record the way a journalist would. Have you ever met an actor who told his true age?"
Advertisement
Today's Photos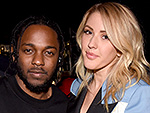 Treat Yourself! 4 Preview Issues
The most buzzed about stars this minute!