People Top 5
LAST UPDATE: Tuesday February 10, 2015 01:10PM EST
PEOPLE Top 5 are the most-viewed stories on the site over the past three days, updated every 60 minutes
For a Shot of Tequila, They're Mighty Quick on the Draw at New York's Cadillac Bar


Wild it is and, so far, hugely successful. Since the cavernous Tex-Mex saloon opened four months ago, it has packed in the yuppies on the prowl for dates, as many as 2,000 of them in an evening. "This is the fastest pickup place in New York," says one young stud with darting eyes. "Nobody's here to have an in-depth conversation," concedes a companion of the other gender.

The place is noisier than it is pretty. A converted warehouse on West 21st Street, the Cadillac boasts 22,000 square feet on two levels, providing sit-down space for 650 patrons at a time plus room for another 300 to mill around the bar. The decor—to the extent there is one—is free-form. There are bulls' heads and cowhides on the upstairs walls and four-foot-high cacti adorned with white Christmas lights. Over the bar is a custom-made roof of beer bottles representing half a dozen different brands; a slowly deflating Godzilla balloon hangs over the hostess station. "Yeah," says Cadillac coowner Carol Barden, 39, of Godzilla, "he fell on a cactus."

With blessings from the management, which even supplied Magic Markers, graffiti appears everywhere. It took early patrons only a few weeks to cover the walls, floors, mirrors and bar top. One artist scrawled "TOP THIS" on the ceiling (no one has), though many of the messages are uninspired professions of passion along the lines of "Ron loves Donna a lot." Says Barden: "They'll write on anything if you give them the chance."

The Cadillac's menu purports to be the "real thing"—heavy on the nachos, enchiladas, tortillas and frijoles refritos (retried beans)—and prices are modest by Manhattan standards ($14.95 for rib-eye steak). "There are lots of chichi Tex-Mex restaurants in this town, but we're in a class by ourselves," Barden asserts. Still, though the Cadillac goes through 70 cases of tortillas (imported from Texas) weekly, food hardly seems foremost on the minds of its patrons. The place also uses up 70 cases of tequila per week and 100 to 150 gallons of margarita mix nightly. All that caused one restaurant critic to rebuke the Cadillac for equating booze and more booze with enjoyment.

Barden is unapologetic. She notes that no one under age 24 is admitted, a rule that eliminates any possibility of underage-drinking problems. Besides, she says, "We're not looking for any ho-hum people here. We want people with pizzazz."

In more than one sense, much of the spirit of the Cadillac comes from its Shooters. "The main thing is that you have a certain 'arriba' yell," explains Gracie Gonzales, 23, from Houston, the head of a six-member Shooter team. "It's gotta be a fun yell; I don't want it to be hippy or punky. If you can roll your 'r's,' you can do it. I'm Mexican so that comes natural to me."

Gracie has sold as many as 240 slammers in a single night, and says she once riddled a table of four with $300 worth of shots (including tips). Still she admits that working as a Cadillac Shooter "gets tough sometimes. They pull you by the hair or grab your bandolier. I mean, we don't look like Miss Goody-Two-Shoes in this outfit, so they kind of misinterpret our look. But we can't be sleazy. We don't kiss them, and we don't sit on their laps." But, she adds, "we do want people to cut loose and have fun here. I mean, this is not a fancy French restaurant where you go for a quiet dinner."

The original Cadillac Bar, so named to give it class, opened seven years ago in Houston, the creation of Ken Newman, a retired Australian oilman. Newman brought forth the New York version in partnership with Barden and her husband, Gregg Wallace Jr. Another Cadillac Bar is due for Dallas by early next year, with Chicago and Atlanta openings later. Still, not everyone is as confident as the owners about the staying power of the shooters-and-slammers concept. "Right now, the Cadillac is hot, but in six months this bar will be empty," predicts a jaded patron. "It will be trendy until the number of women patrons exceeds the supply of men," says another. But Bob Ginsburg, 38, manager of the Manhattan outpost, thinks otherwise. "We're not a fad," he says. "This is an institution, a fun place where you can wake up the next morning and forget where you've been the night before."


There they are, the "shooters" of Manhattan's Cadillac Bar, clad in black leather with bandoliers of shot glasses criss-crossing their chests. Their job is to sell "slammers"—fizzy jolts of tequila spritzed with Seven-Up at $4 a shot—dispensed from the hip with holstered bottles worn six-gun style. Faster than you can say "Wyatt Earp," the drink is in the glass, and the Shooter cuts loose with several earsplitting screams of "Aaaiiiyyaahh, Arrrrriiiba, Arrrrriiiba!"
Advertisement
Today's Photos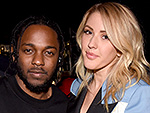 Treat Yourself! 4 Preview Issues
The most buzzed about stars this minute!