People Top 5
LAST UPDATE: Tuesday February 10, 2015 01:10PM EST
PEOPLE Top 5 are the most-viewed stories on the site over the past three days, updated every 60 minutes
A Couple of California Humorists Crunch the Classics into 60-Second Sidesplitters
The machine-gun delivery of these micro-masterpieces is done by John "Mighty Mouth" Moschitta, best known for his fast talking on the Federal Express commercial. His lightning lips tell the watery woes of Herman Melville's Moby Dick, in which "everybody dies but the fish and Ish." He then reduces Robin Hood to a quicksilver saga of a sharpshooter from Sherwood who meets up with Maid Marian—a lusty lass with "a thing for guys in tight green tights."
In John Steinbeck's The Grapes of Wrath, the "Jinxed Joads" are busy babbling about Caterpillar tractors, and in Shakespeare's Romeo and Juliet, a "hopelessly romantic 16-year-old kid is trying to lose his virginity." Then he runs into the delectable Juliet, who happens to be "only 13, but who's counting? Not Romeo!" Then there's Homer's Odyssey, in which the meandering hero "sacks out in the land of the lotus-eaters in the lotus position" and later "shish kebabs some sacred cows."
The heretics behind 10 Classics (Workman Publishing, $4.95) are a pair of humorists brazen enough to make Cliffs Notes look like the Encyclopaedia Britannica. Jim Becker, 31, and Andy Mayer, 32, noted the growing popularity of books on tape and felt that a spoof was in order. They spent a year scrunching the classics, finding that some weighty tomes like War and Peace and Don Quixote simply refused to slim down. Others, notes Becker, brought back "painful memories" of plowing through endless pages in high school. "Yeah," agrees Mayer, "I think there's a certain element of revenge here."
The two were tormented at the Fieldston School in Riverdale, N.Y., where they were classmates. After graduating in 1973 Becker, the son of a Bronx sock manufacturer, went on to Brown University and majored in engineering. Mayer, whose father is a retired professor of sociology, studied political science at Occidental College in Los Angeles. Six months after graduating from their respective colleges, they got together for a skiing holiday and began kicking around ideas. They set up a small design company in Santa Monica, Calif. and began experimenting with children's books that rolled. Their so-called "fast-rolling books" were instant hits. (Their wheeled version of The Little Engine That Could was a 1985 children's book best-seller.)
Branching out into adult novelty literature in 1983, Becker and Mayer published The Official Book of Thumb Wrestling, a pocket-size volume of football fields, wrestling rings and the like with holes in the middle. Now, for an encore, they have dreamed up Pat the Yuppie, a send-up of the kiddy favorite Pat the Bunny. "We play with toys and get away with it because it's business," says Becker.
To enhance mutual regression, Becker and his wife, Barbara Turner, an actress, live a block from Mayer and his fiancée, artist Michele Roberts, in Santa Monica. Becker and Mayer get together five days a week in their nearby studio, where they are now working on Pat the Baby Yuppie, along with some electronic toys and a novelty telephone. "We've learned that we really have no pride with each other when it comes to ideas," explains Mayer.
Naturally various sequels to 10 Classics are in the planning stages, though Becker and Mayer aren't disclosing what literary lights will be lampooned next. Perhaps they will reduce Flaubert's Madame Bovary to a soap opera about a horny French housewife or Hamlet to a tale of a lugubrious Dane with an identity crisis. As for Dante's Inferno, it has all the makings of a sizzler about a hot time in the old town tonight.
Contributors:
Suzanne Adelson.
Frankly, my dear, no one could give a damn if the plots are more twisted than Oliver, madder than Alice's hatter and literally gone with the wind. The new audiotape 10 Classics in 10 Minutes is funnier than the Dickens and, no, Charles probably would not have approved. Neither would Lewis Carroll, Margaret Mitchell or the other authors whose great works are parodied and pared to one minute synopses under the justification "so many books, so little time."
Advertisement
Today's Photos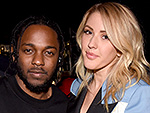 Treat Yourself! 4 Preview Issues
The most buzzed about stars this minute!