People Top 5
LAST UPDATE: Tuesday February 10, 2015 01:10PM EST
PEOPLE Top 5 are the most-viewed stories on the site over the past three days, updated every 60 minutes
Boy George Flirts with Tragedy and Faces a Lawsuit


Just when the furor surrounding revelations last summer that the 25-year-old gender-bending British singer was a heroin addict had settled to a dull murmur along Fleet Street, the Boy came roaring back into the news. On Nov. 5 the parents of Michael Rudetsky, a 27-year-old American musician who died from a heroin overdose Aug. 6 in a home George owned, filed suit against the singer for $44 million, accusing him of "wanton criminal conduct, negligence, recklessness and carelessness." Though a British coroner's inquest pronounced George "exonerated" of any blame, Sally and Edwin Rudetsky are convinced George was responsible for their son's death. "All we want is the whole truth behind my son's death," says Mrs. Rudetsky.

A keyboardist, guitarist and writer who had worked with Cyndi Lauper, Kool & the Gang and Joan Jett, Rudetsky was credited on Culture Club's last album, the aptly titled From Luxury to Heartache. He was valued as "one of the few people who could understand George musically," says an acquaintance. He also, says a former girlfriend, "pursued drugs with a vengeance." His mother denies rumors that Rudetsky suffered a heart attack earlier this year, but she admits that her son had been hospitalized for cocaine use.

Upon his arrival in London Aug. 4, Rudetsky told customs agents he was going to record with Boy George. He was strip-searched and no drugs were found. After Rudetsky passed out in the studio, George attempted an odd and now much publicized form of resuscitation. "I tipped two cartons of orange juice over Michael's head and slapped him round the face," George said. "It took 10 minutes to bring him around. I just burst into tears and yelled at Michael, 'Why? After all I've been through, why do it to me?' " Rudetsky's body was found next morning sprawled on the floor of a mansion George owned. When he was told of the death, George became "hysterical," according to one report, and had to be sedated. When an inquest prosecutor accused George of worrying about "bring[ing] more trouble down on yourself" instead of helping Rudetsky, George broke down in tears. "I did all I could for him. He told me he had cleaned up. I wasn't prewarned. I was sent a time bomb."

Says George of the Rudetskys' suit: "They are basically calling me a murderer, which I am not." George has since found himself the target of a whole new headline barrage. On Halloween at a London club, he reportedly wrestled with a teenage girl while screaming, "I'm going to kill you, you slag!" George denied the incident—"I never hurt women"—and is likely to weather his latest trial by tabloid. But Fleet Street has him very much on the defensive. George tells reporters his deathly pallor is caused by "white face makeup." What about the rumor that he has AIDS? "That is totally ridiculous speculation. I am not a promiscuous person."

He does appear to be a realistic person—which, he acknowledges, doesn't mean he'll change the direction his life is currently taking. "In some ways I enjoy tragedy," he said. "And at the moment I seem to be courting it. I suppose I'm basically a tragedy queen."


CAN THE BOY SURVIVE? So trumpeted a London tabloid in regard to beleaguered Boy George O'Dowd. An accompanying photo showing the pop star's emaciated new look, complete with skinned head and crypt-ic pallor, seemed to offer but one answer to the latest screamer: Not likely. Within the last two months, his own father has called him "a walking example of the results of drug taking." His mum, Dinah, told the Daily Mail, "I'm scared to death for him. He's cracking up and can't stop crying and sobbing." Even Marilyn, the singing transvestite who owes his own 15-minute celebrity to George, now refers to his benefactor as "a danger to society" and "a bastard." Et tu, Marilyn?
Advertisement
Today's Photos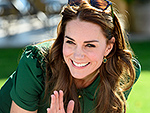 Treat Yourself! 4 Preview Issues
The most buzzed about stars this minute!