People Top 5
LAST UPDATE: Tuesday February 10, 2015 01:10PM EST
PEOPLE Top 5 are the most-viewed stories on the site over the past three days, updated every 60 minutes
Bob Hoskins
A Pudgy, Pint-Size Dynamo Known as the Cockney Cagney Shapes Up as the Actor of the Year


In 1984's Cotton Club, Bob Hoskins played an Irish-American booze baron with a swagger the critics compared to Cagney's. This year, in Sweet Liberty, he dwindled into a timid Jewish screenwriter with a graduate degree in worry and a Brooklyn accent as echt as Streisand's. This was also the year of Mona Lisa. Cast as a slum-dumb Orpheus who plunges into a porno hell for the love of a sleazoid Eurydice, Hoskins blazed through a performance that won him an award at Cannes. And may well win him an Oscar, too.

All of which Hoskins finds "amayzing." Son of a bookkeeper and a school cook, he grew up in working-class London and quit school at 15. For 10 years he did odd jobs, including a stint on an Israeli kibbutz. ("Plahnted bahnahnahs, picked bahnahnahs, packed bahnahnahs.") Once he was a fire-eater in a circus. The trick, he says, is to "keep the flaymes movin'. If I 'ang about too long, it's all up."

Then one day in 1968, having a pint in the bar of London's Unity Theatre, Hoskins was tapped by Fate. "Right," a voice said. "You're next." Two sheets to the wind and ready for anything, Hoskins followed the speaker upstairs and was handed a script. He began to read the leading role. "It was a yob!" he says gleefully. "It was me!" So of course he won the role—and was off on a gypsy career that took him from roadshow "Shaykespeare" to West End glitter. He was a musical tout in a 1982 London revival of Guys and Dolls, and in the 1981 flick The Long Good Friday, a crime lord with the charm of a fluorescent rat. He's just finished playing a tough priest in a movie called A Prayer for the Dying and has been signed for a Steven Spielberg project, Who Killed Roger Rabbit?

In Mona Lisa, as in all his work, Hoskins is a street poet who passionately evokes the miraculous in the ordinary. His hero is a loving soul imprisoned in his own ignorance like a bluebird shut up inside a boulder, and Hoskins tenderly lays our ear to the stone and lets us hear the bluebird sing. It's a song that comes from Hoskins' Cockney heart. "My accent," he once said, "is my identity. It's me. And that's why I swear a lot, too. It's a kind of snobbery, a kind of pride. I like the way I talk. I like the way I am. It's a matter of integrity, you see, and of necessity. Whoever I play, whoever I become, I must 'ave a startin'-off point. I must be sure of who I am, so sure it doesn't worry me, before I become someone else."

To stay sure, Hoskins keeps his feet firmly planted on native ground. Though he's now in the chips, until fairly recently he allowed himself only $100 a week in pocket money. He lives in a modest semi-detached house in working-class Islington—less than a mile from where he grew up and where his parents make their home. He drops in on them often. He also visits his two children, Alex, 18, and Sarah, 14, by his first wife. He still meets the same friends in the same pub and spends most evenings watching "telly" with his second wife, a teacher named Linda, and their children, Rosa, 3, and Jack, 17 months. "This part of London is where I'm at 'ome," he says. "I'm 'appiest among costermongers an' that. Nobody's impressed by me, 'ere. I'd feel nayked without relatives an' friends. An' I don't want to lose the street, because that's what I act from." Acting, he says, "is my religion. A real performance is as much a shock to the system as a road accident. Every job that comes up, I love. It's bleedin' maavelous!"


He looks like a fireplug with eyebrows, stands 5'6" if he bounces a bit, sports fingers that resemble sausages, and if you stepped into his Cockney accent, it's so thick you'd lose your shoes. He's what the British call a scuff. Find him at your back door, you'd figure he'd come for the trash. Meet him in a men's room, you'd slip him a tip for the towel. Ah, but when you see him on the screen, this roly prole will skitter spiders along your spine. He's the year's most astonishing new star, a 44-year-old character actor with the force of a rhino, the subtlety of a cat and more faces than a Halloween parade.
Advertisement
Today's Photos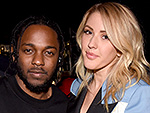 Treat Yourself! 4 Preview Issues
The most buzzed about stars this minute!