People Top 5
LAST UPDATE: Tuesday February 10, 2015 01:10PM EST
PEOPLE Top 5 are the most-viewed stories on the site over the past three days, updated every 60 minutes
Picks and Pans Main: Tube
Heartbeat
A Checklist of This Week's Noteworthy Tv Shows, Movies, Books, Records and Other Happenings
PBS (Wed., Jan. 21, 9 p.m. ET)
A
Using old news film, fresh interviews and narration from Julian Bond, this series documents America's fight for civil rights, 1954 to 1965. The first of six shows gives a stirring account of the Montgomery bus boycott led by a newcomer, the Rev. Martin Luther King Jr. If the rest is as smooth and sophisticated as the start, Eyes will be superb.
NBC (Thurs., Jan. 22, 9:30 p.m. ET)
A
NBC's newest sitcom starts with one strike in its favor—it's replacing the boorish You Again?—and two strikes against it: The Tortellis is a spin-off, not usually a good sign, not even if it's spun from a good series like Cheers. And it stars two characters you wouldn't want to share a one-story elevator ride with. One's scum, the other's stupid. But Dan Hedaya as Nick Tortelli (Carla's ex on Cheers) isn't just scum, he's sleaze, he's slime, he's superscum. That is the show's saving grace. Nick dreams he's died on a bus and hears God bellowing at him for cheating on his two wives, his customers and his kids. So Nick pleads, "Don't I get any points for consistency?" His second wife, Jean Kasem as Loretta, the dumbest blonde in the history of TV, runs to Vegas to live with her sister Charlotte (Carlene Watkins) after she finds Nick in the shower with the Avon lady. "I told you we were trying out a new brush," Nick confesses. "Okay, I was lying." A one-watt light clicks on in Loretta's head. "I knew it!" she declares. So Nick, his son Anthony (pronounced "Antny") and Loretta move in with Charlotte. Nick agrees to share the rent. "That's fair," he tells Charlotte, "as long as we sleep together, and I get some change.... Can't ya take a joke?" "Not," Charlotte says, "when it's married to my sister." The Tortellis is not only hilarious, it also brings back the kind of wonderfully wry, weird humor we haven't seen on TV since Taxi.
NBC (Fri., Jan. 23, 10 p.m. ET)
B
In a nighttime tour of L.A., the Pointer Sisters visit the McGuire Sisters (for Duke Ellington ditties), Whoopi Goldberg working in a diner (yeah, sure), a Salvation Army church (where they give a bum a doughnut) and
Bruce Willis
. The sisters do some fine singing, but the real curiosity item here is Willis, soon to make his musical debut with an album. So how does he sound singing? The answer: exactly as he does on Moonlighting. Cute.
HBO (Sat., Jan. 24, 9:30 p.m. ET)
D
Paul Rodriguez, last seen on the mercifully short-lived sitcom a.k.a. Pablo, gets his own cable special and fills it with old jokes ("
Madonna
, like a virgin'...yeah, like I'm stupid"), with frequent grabs at his crotch and with a long, bad skit about how "getting a show on HBO is not easy." Yeah, well, HBO should have made it a lot tougher for this show to get on.
PBS (Sun., Jan. 25, 9 p.m. ET)
C+
Here we have your basic young-man-coming-of-age story, except the young man, Colin (Camille) Firth, is 20 already. Even though he lives in the rowdy, bawdy, boozy world of England's music halls around World War I and even after he sleeps with a handful of neurotic women, they still tell him: "You know nothing about girls.... You talk like a solemn young goose." Wimp. The story is slow and stretched thin over seven hours, and its messages are written in neon. But there are, at least, fine performances all around—including Laurence Olivier's as a has-been comic—and a stellar piece of acting from John (I, Claudius) Castle as the young man's uncle, who is an evil-eyed magician.
HBO (Sun., Jan. 25, 10 p.m. ET)
B+
The full title is actually Don Johnson's Music Video Feature Heartbeat. But Don Johnson and music videos have had way too much publicity, so I'll call this hour-long accompaniment to the heartthrob's new album simply Heartbeat. It's the latest thing in video, folks, with even more blood and less of a story than Miami Vice and even more sex than MTV. The heartthrob plays a battlefront cameraman in Latin America who, when injured, sees his life flash before our eyes. We see bad men, big guns and beautiful women (Lori Singer and Sandahl Bergman). The heartthrob can sing pretty well (except when he screams), and though his video is too long and tedious in stretches, it still has provocative scenes. But the hour is so angst-ridden that it's clear the time has come for Don to quit Wee and make a sitcom. Lighten up, heartthrob.
Your faithful TV addict just spent three weeks out of the country—but not because any enraged star chased me out—and I couldn't help myself: I watched TV. In three lands I watched two-bit telethons, tacky (and unsexy) soaps and, in PBS' beloved Britain, a snobby copy of The Newlywed Game (there's the end of civilization as we know it). As soon as I returned home, I got on my knees, hugged my good ol' American (albeit Japanese-made) TV and—honest to Nielsen—kissed it. We do have the best television in the world.
Advertisement
Today's Photos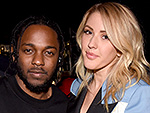 Treat Yourself! 4 Preview Issues
The most buzzed about stars this minute!