People Top 5
LAST UPDATE: Tuesday February 10, 2015 01:10PM EST
PEOPLE Top 5 are the most-viewed stories on the site over the past three days, updated every 60 minutes
Don Aronow's Murder Leaves Miami Wondering: Were 'Cigarettes' Hazardous to His Health?


It happened Feb. 3 at 4 p.m. as dozens of workers were finishing their shifts in the marinas off Northeast 188th Street, a scruffy, weed-choked strip lined with high-speed powerboat plants bearing such names as Magnum, Cigarette and Apache Marine. Aronow stepped into his white Mercedes roadster and pulled slowly out of his U.S.A. Racing Team parking lot, bound for his home across the intra-coastal waterway in Miami Beach.

Aronow was just a few weeks from his 60th birthday and had every reason to be pleased with his life. His fast-boat construction business was raking in $3 million a year. His second wife, Lillian Crawford, 36, a former Wilhelmina model, had recently given birth to the couple's second son. He was thinking about making a much-publicized come back in July in the annual Miami-Nassau offshore powerboat race, the first time he would have competed professionally in 18 years. And he had just begun reconstructing a 23-room waterfront mansion.

But now, 200 yards down 188th Street a dark blue late-model Lincoln approached from the opposite direction. The Lincoln stopped; so did Aronow. The driver rolled down his tinted window, exchanged words with the boatbuilder, then whipped out an automatic and fired five bullets. With a screech and a roar, the gunman spun around and disappeared down 188th Street toward U.S. 1. Aronow, a 6-foot, 3-inch, 220-pound man, lay slumped over his steering wheel, dying.

It was the kind of crime for which Dade County has become notorious, a brazen, daylight hit carried out before a dozen onlookers. "Aronow's murder fits the pattern of 90 percent of the Colombian, drug-related assassinations we see in southern Florida," says Drug Enforcement Administration (DEA) spokesman Billy Yout. "They like dramatic killings, and they usually don't care who witnesses them."

Why Don Aronow? That was anyone's guess, but everyone knew that the high-speed boatbuilding business attracted plenty of cocaine-smuggling clients. Customers on 188th Street were said to pay for their Cigarettes or Magnums with suitcases stuffed with $150,000 in cash, and there were reputedly frequent requests for speedboats customized with secret compartments or hollowed-out hulls.

In the offshore cat-and-mouse game between cocaine smugglers and federal lawmen, Don Aronow was known as a merchant who dealt with both sides. He had just fulfilled a $2.5 million contract to deliver 13 high-speed catamarans to the U.S. Customs Service, even as he continued to sell to the druggies. "If you came in and announced flat out you were a drug dealer, Don wouldn't have anything to do with you," says Mike Kandrovicz of U.S.A. Racing Team. "But if you [said nothing] and had the money, he'd gladly sell you a boat."

The rewards of dealing with drug runners could be practically limitless. "I had druggies promise that I'd never have to work again if I brought a cokeladen boat in from Costa Rica," says Knocky House, a mechanic and former offshore racer who once teamed with Aronow. "The business is rife with easy money."

But Aronow didn't need it. As the world's foremost fast-boat designer, he had earned a fortune founding and then selling off a succession of companies—Formula, Donzi, Magnum, Cigarette, Squadron XII. His clients included wealthy and powerful men—among them Vice President George Bush, King Hussein of Jordan and King Juan Carlos of Spain. The DEA and the Metro Dade police insisted they had nothing on him, and associates swore he would never have risked his reputation by getting directly involved with drug traffickers. "If Don found out a man who worked for him was dealing in drugs, [that man] didn't have a job. I know that for a fact," says a friend. "It makes no sense. Why would somebody shoot Don?"

All over Miami, where Aronow's uninhibited, macho antics had become as emblematic of the city as Miami Vice and the cocaine cowboys who swagger through Little Havana, people were asking the same question. Aronow, the son of Russian Jewish immigrants, had appeared fully in command of his destiny. He had served in the merchant marine as a teenager during World War II, and had gone on to be a three-letter man at Brooklyn College, a lifeguard at Coney Island and a multimillionaire New Jersey housebuilder. Then, at 32, he chucked everything to move to Florida to indulge his love for the sea—scuba diving, swimming, deep-sea fishing and, of course, boat racing.

In 1962, as a novice, Aronow entered the Miami-Nassau powerboat race and finished fourth. He won it two years later in a boat designed for him by the legendary marine engineer Jim Wynne. From that time on Aronow raced only in boats he helped design himself, elongated "deep vees" or catamarans that he built in his succession of firms on Northeast 188th Street. Most famous was the Cigarette, named after a Prohibition-era rum-running vessel.

"Don was big, smart, strong and completely fearless," says Knocky House. "He never backed off. One time in 1968 he went into a swell that tore him out of the cockpit. He had terrible intestinal injuries that almost killed him, but he was racing again two months later." Aronow stopped competing abruptly in 1970 when his eldest son, Michael, a star athlete at the University of Florida, was paralyzed from the waist down in a car accident. "Don just wanted out after that," says his friend John Crouse. "He never raced again—I think the accident took the heart out of him."

Otherwise, though, his exuberant life-style remained unaffected. He jetted around the world with monarchs and millionaires and in Miami cavorted with a coterie of boat-racing jocks. He was famous for his attention-getting antics, once barging into a formal banquet at a hotel in Jamaica on horseback. And he hated to lose. "About 10 years ago he heard that I was a fast runner," Crouse recalls. "So he came up to my office one day and said, 'I want to race you.' We were on pavement—I'm beating him by a yard—and he dove at me on the asphalt. He hit me, skidded, and came up covered in blood, with his shirt ripped to pieces. That's how much he wanted to win."

Meanwhile, in the mangrove swamps, lagoons and bright coastal waters of south Florida, where cocaine smugglers engage in a nightly test of wits with local and federal authorities, Aronow's boats were always the carriers of choice. He was proud of that. "We in the ocean-racing fraternity are flattered that the dope runners prefer our kind of boat," he told SPORTS ILLUSTRATED in 1979, "but when they get caught we don't like it. We have torn emotions. A kid who works for me was offered $100,000 to run out to sea one night and resupply fuel for a dope boat. He refused, but it must have been a terrible temptation. Heck, lately we've been getting letters from jailbirds, asking for complete specs and prices on our Cigarettes."

As the investigation of Aronow's murder continued, some speculated that he could have been killed as a suspected informer. "Don was a very astute guy. He loved to keep tabs on his colleagues—he knew everything that happened on 188th Street," says Crouse. "It's possible he had learned something incriminating and was killed for that." Some Miamians theorize that the great racer may have run afoul of the law of the jungle. "Don Aronow could have been shot for something as stupid as delivering a bad boat to a drug smuggler," says Art Nehrbass of the Metro Dade police. "We've got emotions in this community that you just don't find anywhere else in America."


In the boatyards and yacht clubs of Miami and Miami Beach, Don Aronow had a reputation as a speed-obsessed wild man with an air of reckless invincibility. Friends describe him as a "kid who never grew up," "a tiger," "a lovable rascal," who had survived a dozen car-and-motorcycle crashes and had been burned and broken repeatedly while winning two world and three national offshore powerboat racing championships. But early last month, on a quiet North Miami Street, somebody demonstrated that Aronow was neither as invincible nor as universally popular as his friends had imagined.
Advertisement
Today's Photos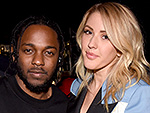 Treat Yourself! 4 Preview Issues
The most buzzed about stars this minute!