People Top 5
LAST UPDATE: Tuesday February 10, 2015 01:10PM EST
PEOPLE Top 5 are the most-viewed stories on the site over the past three days, updated every 60 minutes
After Sticking with a Troubled Marriage, Lee Hart Watches a Dream Die
For some, Lee did emerge as a heroine: How many wives, they asked, could have focused on Hart's political fortunes at a time when the entire country was debating whether he had bedded Donna Rice? When her husband called home with the news that Miami Herald reporters had watched him and Rice at the Harts' Washington, D.C. townhouse, she reportedly responded, "I'm with you. We can keep going. I think it's important you become President."
After the news broke, she faced the press with aplomb. "If I could have planned his weekend schedule [in Washington] I think I would have scheduled it differently," she said wryly and added, "If [the story about Rice and her husband] doesn't bother me, I don't see why it should bother anyone else." That same day, when the would-be First Lady flew to New Hampshire to help Hart and his advisers toward the painful conclusion that his campaign was over, her stance was that of concerned political adviser rather than outraged spouse. "Lee was a friend, confidante and wife," says assistant campaign manager Mike Stratton. "She was, and continues to be, a rock amid the storm."
That, in fact, seems to be the key to a marriage that has endured two formal separations, tough campaigns and endless sexual scuttlebutt. By all accounts, Lee's urge to reach the White House was at least as strong as her husband's. Born in an era when women were helpmates, she reportedly channeled her own ambitions into her husband's political career. If she was required to countenance allegations about Hart's affairs, friends say, she took it as the burden of her supportive role—an accommodation not uncommon in political marriages. "I think Lee felt she had an investment in the stakes," says Washington Post writer Myra MacPherson, whose 1975 The Power Lovers examines the partnership between politicians and their mates. The lure of the White House, she says, often induces a wife to ignore all but the most flagrant infidelities. Still, says MacPherson, "I feel both sorrow and anger that the Senator would have so little regard for what was happening to his wife and children."
Those close to Lee insist that she is neither victim nor angel. "She takes full responsibility for her life and the decisions she's made," says Sally Henkel, a close friend and wife of Hart's former campaign director Oliver Henkel. "She made choices—to reconcile after two separations, to be a participant as a spouse in politics...She loves him and she wanted him to be President."
From the beginning, Lee had taken to politics more easily than her husband. At Bethany Nazarene College in Oklahoma, Gary Hart-pence had been bent on becoming a teacher; Oletha (Lee) Ludwig was the gregarious daughter of a minister who headed the 870,000-member Church of the Nazarene. Friends said that given Hart's humble origins, his courtship of Lee was a case of "marrying up."
After their 1958 wedding, the two moved to New Haven, where Lee taught high school English while Gary took his divinity degree at Yale. But then Hart heard a speech by the young John Kennedy and, his sights shifting to politics, decided to go to law school. In 1970, leaving his job at a major Denver firm, the young lawyer signed on as manager of George McGovern's presidential campaign.
Four years later Gary won a seat in the Senate, and—although Lee had given her all to the campaign—his success opened a rift: Gary became caught up in the business of being a senator, and Lee struggled alone to manage the careful balance of career and family, selling real estate while serving as de facto single mother to Andrea, now 22, and John, 21. "Politics is lonely as hell," she once said.
Later Lee would observe that their 1979 and 1981 separations had been prompted by "the stresses and strains that come in any marriage." In 1984 she told the Washington Post, "Any time you're going to grow and mature, you're going to come up against some hurdles. In marriage you have to work at it. You can't take each other for granted."
After their second break-up Lee joined Gary in the dating game, but friends say that Lee, at least, seemed intent on saving the marriage all along. During the 1984 presidential campaign, she offered a ready answer for the inevitable questions about their marriage. "We have never, ever, stopped loving one another," Lee said. "Our marriage was only tremendously strengthened. People say we got together for political reasons...If we were such political animals, why did we separate in the first place?"
As Washington talebearers have it, by the time Hart declared for the Presidency last month, Lee was reconciled to the acceptance of difficult compromises. If so, she gave no sign of it along her strenuous campaign itinerary. She took to her duties like a trouper. Henkel, a onetime talk show hostess, took her through practice interviews, and a fashion-conscious Washington friend helped her pull together trail-worthy ensembles. She had her own schedule, her own speeches and her own earnest way of winning voters. "Sometimes I think Mom should be the one running," daughter Andrea told the Rocky Mountain News last month. "After people see her, they're hooked. She's converted staunch Republicans."
With their joint effort at a dead end now, it is Lee—not her husband—who is garnering the sympathy vote. Other political wives say they could never have handled the crisis as well as she did. "It would have been such an emotional thing for me that I would have been weeping and carrying on," admits Peatsy Hollings, wife of Sen. Fritz Hollings (D.-S.C.). Says Jane Muskie: "I know her and I like her very much...I wish there was some way to ease her sorrow, because believe me, there is sorrow."
In the heat of the 1984 contest, Lee said of their exhaustively documented separations, "We didn't have the privacy to deal with private matters the way other people did." At home in the foothills of the Rockies, the Harts will have that unaccustomed luxury now—and the freedom to discover what their life together is like now that the race is finally over.
Contributors:
Garry Clifford,
Maria Wilhelm.
It had been a difficult marriage, by Lee Hart's own admission, but early this month the union weathered its severest test. Even as the nation's newspapers were rushing to serve up risqué photos of the blonde who torpedoed the front-runner's campaign, Gary Hart's partner of 28 years was standing by her man. All too practiced at dealing with the sniggering rumors, Lee, 51, held her ground with a grace befitting a member of the British royal family. And when it was all over, it seemed clear that the Hart family harbored not one inveterate politician but two. Said Eleanor McGovern: "My heart went out to her. I hope under similar circumstances I would have conducted myself in the same way."
Advertisement
Today's Photos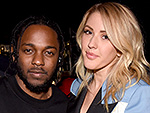 Treat Yourself! 4 Preview Issues
The most buzzed about stars this minute!