People Top 5
LAST UPDATE: Tuesday February 10, 2015 01:10PM EST
PEOPLE Top 5 are the most-viewed stories on the site over the past three days, updated every 60 minutes
On the Road to Ishtar
Whatever Rain Comes for Their $50 Million Desert Comedy, Dustin Hoffman and Warren Beatty Find Shelter in Friendship
Ishtar, the just-released megamillion comedy that teams the two stars for the first time, Hoffman often connives to work the conversation around to Beatty's erotic exploits. The movie is long wrapped, but Dustin's needling is still sharp. Right now, for instance, at a crowded lunch in an L.A. hotel, Beatty attempts to parry Dustin's jovial thrusts by musing airily about a paper doily. "I suspect we can date the collapse of Western civilization from the invention of the paper doily," he says with mock earnestness. "You won't believe this," counters Hoffman, "but this is Warren's approach to girls. That doily line, man, they get so hot. 'Take me!' they plead. 'Take me now, I'm yours!' "

Deep down, despite his fame, his millions and his genius, could the 5'6" Hoffman be imagining that such a line just might work for the 6'1" Beatty? Warren just looks embarrassed, but how can you get annoyed at such a brazen, truth-telling buddy? They met more than a decade ago, but until fairly recently their encounters had been brief. "We hardly knew each other before Ishtar came along," says Hoffman. "After I read the script, Warren and I talked on the phone and thrashed everything out. We found a commonality of taste, and we've just gone on from there. Mind you, we don't hang out. I'm married with kids, he's not. I go to bed early, he doesn't. We really can see each other only between about 4 and 7 p.m. He starts cookin' at about the time I collapse." Hoffman gives his friend a playful poke. "Are you listening, Warren? I'm talking about your sex life."

As the banter continues, the strain of the last few months starts to show through. "I feel like I'm at the Last Supper," Hoffman bursts out. He's only half kidding. Hoffman and Beatty have brought along 10 people to their lunch today, most of them Columbia executives. The studio has a heavy investment in Ishtar—to be exact, $40 million (including $5.5 million salaries for each star, an additional $500,000 to Beatty for producing) plus $10 million for promotion. Ishtar is the most expensive comedy in screen history. Repeatedly delayed since last fall and afterwards widely regarded as a potential disaster, the film must gross $100 million just to break even. The luncheon's main course should be Maalox.

A Columbia flack sits at a reporter's right elbow, commanding an unimpeded view of his notepad. The rest of the studio protection squad sits close enough to horn in on everything that is said. Beatty clearly wants the discussion kept "light," offering a Warren-and-Dustin pony show designed to amuse rather than inform. When pressed, Hoffman admits that the risks on Ishtar are indeed "very high." Beatty grimaces as Hoffman jokes that the movie is "a chance for the audience to come and see the end of two careers."

At stake is audience acceptance of Ishtar's oddball casting of Hoffman as the Romeo and Beatty as the nerd sidekick. In another daring move, the two non-singers have chosen to warble all or part of the movie's 26 songs in their roles as failed singer-songwriters forced to do gigs in Morocco. Early reviews have ranged from cruel ("colossally dunderheaded"—Hollywood Reporter) to conciliatory ("reasonably genial"—TIME). Newsweek found the movie fun but asked, "Does the $40 million really show in Ishtar? "and then answered, "You'd have to say no."

Reviewing the budget instead of the movie leaves Hoffman livid. "Warren doesn't want me to talk about money but, man, there's just been too much death-wishing about this picture. My unconscious can't take it. I mean, don't they realize that you can't make a movie with two big stars for under $35 million today—and that's without Morocco. If Ishtar does business, who cares about the..."

"DUSTIIINNN!" Beatty yowls, swinging around and clamping a large sinewy hand over the mouth of his co-star, who continues his tirade in an incomprehensible splutter. The Columbia execs appear nonplussed. Maalox, all around, for dessert.

As the lunch group breaks, Beatty eases over to a young woman executive and kisses her gently, first on one cheek, then on the other. She looks dazed, as if she had just been sprinkled with holy water by the Pope. Then, floating out like mist, he is gone.

Two days later Hoffman and Beatty arrive on schedule and sans entourage for a less public interview. Ishtar's close-ups perhaps do injustice to Beatty's famous face. Age has certainly not yet wrung the withers of Hollywood's most celebrated stallion. The romantic mane is flecked with gray, the parentheses around the mouth are cut deeper, and time has done its calligraphy at the corners of the eyes. But the eyes still glow like bedside lamps, and the mouth has lost nothing of its virility and humor. He looks, in short, like a gracefully aging prince in a fairy tale.

Talking publicly about his private self, he is forceful, earnest and agonized. For Beatty, celebrity is a rhinestone overcoat with a lining of nettles. "Maybe in time privacy will not be so important, but right now I haven't evolved to that place," he says. As for his relationship with current lady and Ishtar co-star Isabelle Adjani, 31, Beatty thinks that's none of your business. But since he has made films with many of the key women in his life, audiences have and will continue to experience Beatty's love affairs vicariously. Besides Adjani in Ishtar, there was Natalie Wood in Splendor in the Grass, Leslie Caron in Promise Her Anything, Julie Christie in Heaven Can Wait and Diane Keaton in Reds. We could go on, but Warren won't.

Beatty traces his indifference to fame back to an exact moment at the start of his career in the early '60s: "I stepped out of a hotel room in Paris and looked down at a newspaper on the floor that had a large picture of me on the front page. I was startled because I wasn't doing any publicity. That instant it hit me. Whether the article said something good or bad about me, it was the same. The same! So I rarely read anything written about me. It's hard to take fame seriously when you've been famous since you were a kid... "

"He's been famous longer than he's been alive," snorts Hoffman. In marked contrast to his reticent friend, Hoffman, small as life, seems even more explosively energetic than he does onscreen. At an age when most Hollywood careers start to fade (Beatty was 50 in March, Hoffman hits the half-century mark in August) both seem at the peak of their powers—if not confidence. On the subject of age, Hoffman yelps, "Interview over!" Beatty counters with a "Hey, 50's just a number. I ignore it."

Utterly unalike, these brilliant and prickly men seem infinitely at ease in each other's presence. It doesn't figure: Hoffman, the short Jewish kid from L.A. who "grew up skinny with acne so bad my face looked like a rifle range," hanging out with the handsome football hero from Richmond, Va. Or perhaps the combination does make sense. Both Hoffman and Beatty dropped out of college after one year to pursue acting. Both worked in New York theater before Hollywood beckoned. And both made enemies by taking strong control of their careers.

Yet from all reports there was little temperament on the Ishtar set (eight weeks in Morocco, nine weeks in New York). Part of the reason was the devotion of Beatty and Hoffman to Ishtar's quirky writer-director Elaine May, 55. She took two years to edit her last film, 1976's Mikey and Nicky, and hadn't worked as a director since. A source on the production claims that Beatty has thumped the tub for Ishtar mostly for May's sake. If the picture's a gargantuan flop, it could be her last.

Hoffman admires Beatty's fierce loyalty to May. He admits he'd like to build a similar relationship with Beatty. "Lasting friendships are rare in this business. Because they're work related, they tend to be short and intense. But I hope my friendship with Warren will keep going. To me a real friend is someone I know who really loves me but is hard on me because he wants me to be and to do my very best. And that's Warren."

In Morocco, Beatty broke the ice by baby-sitting for Dustin's three younger kids. The two pals were seen in local restaurants and bars together; on other nights Hoffman and his wife, Lisa, dined with Warren and Isabelle. But Hoffman says all he remembers now of Morocco is "work and diarrhea."

There was also a problem with camels. "This is one area where Warren failed as a producer," says Hoffman. "When a camel cushes [gets up or sits down], it moves forward suddenly and then back. If you're not wearing a camel-adapted athletic supporter, your gonads go forward and then tuck under. I found this extremely painful, but Warren did not. He has famous gonads and people have been throwing darts at them for years."

Enough nonsense. What have these two men found in each other to sustain a friendship? Beatty sees his own "tenacity" in Hoffman. "Maybe I should have said 'ferocity,' " he corrects. "Dustin's is not an accidental career." But the appreciation goes deeper. Hoffman speaks of Warren's several flights to Virginia to visit his ailing father during production (Beatty's father died four months ago). "I've never seen Warren cry," says Hoffman, "but if I were ill, he'd work until his fingers bled until I got help." Beatty says, "I've learned a tremendous amount from the way Dustin combines his family and his profession. His first priority is definitely his family, and that gives his work a foundation."

Few things are harder to imagine than the domestication of loverboy Beatty. Years ago Beatty's sister, Shirley MacLaine, recalled Warren's first meeting with her daughter, Sachi. "He examined her quietly, as though she were just a specimen of human life instead of his niece." Obviously things have changed. "I adore Dustin's kids," Warren says, and Hoffman reports that Beatty's fans would have been astonished to see him at the Hoffman home in Manhattan taking meals with Dustin, Lisa and their children. "My kids get so excited when they know he's coming," says Hoffman. "I think it's that he treats them exactly as he would treat adults." There's another reason. "They also enjoy the fact that Warren is big, in contrast to me. One day I was carrying my son Jake, who is 6, on my shoulders, and he said: 'I know why you like to carry me on your shoulders, Dad. It makes you taller than your friend Warren.'

"I can't imagine my life without my kids," says Hoffman, a father of five (the two eldest girls, Karina, 21, and Jenna, 17, are from his marriage to dancer-actress Anne Byrne, who separated from Hoffman in 1978). Since Hoffman married Lisa Gottsegen in 1980, he's added Jacob, Becky, 4, and Max, 2½, to the brood. Lisa is expecting another this fall. "One day," says the doting father, "I picked up Becky at a nursery school, and she gave me a picture she had drawn. 'Here,' she said, 'I made this for you and your friend, Mommy.' "

As Dustin tells his family stories, Beatty roars with delight. Then Hoffman turns to Beatty, who is watching him thoughtfully, and adds: "I keep telling Warren to get into this. I say, 'Don't be a shmuck—you've got to make some little Warrens.' " Later Dustin confides, "You know what? I think Warren has an extraordinarily delayed reaction to life. He thinks, 'Well, maybe I should get married.' He poses the question and then he mulls it over—for decades! And by the time he makes up his mind the girl is gone."

As for Warren and women, Hoffman continues, "I've only seen him with Isabelle. But I'll tell you this: There's nothing trivial or cheap about his relationships. It's very important to him that he has strong friendships with the women he's had love affairs with. He's not the playboy the public thinks he is. Part of him wants to have kids. But then, Warren does have a family."

"I think there's some truth to that," Beatty says. He is aware that Hoffman is referring to his habit of adopting the extended family he works with on movies. Dustin makes no secret that he'd like himself and his family to stay on Beatty's adoption list. "Lisa and I both like him, but he makes us sad, and we don't know quite why," says Hoffman. "There's an essential loneliness in him. I'm not surprised that he's interested in Howard Hughes and plans to make a picture about him. There's something about Warren that reminds me of Hughes. I mean, I can see him dying alone with nobody there to love him or hold his hand. It hurts to think about that." Beatty, ever eager to keep his personal feelings at bay, has come up with only one effective way so far to keep his friendship with Hoffman flourishing. "Dustin and I are talking about another movie about the two characters we play in Ishtar," he says. Beyond that, says Hoffman, "only time will tell. But I'm hoping and, you know, I think he is too."


Advertisement
Today's Photos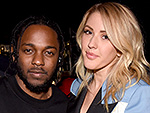 Treat Yourself! 4 Preview Issues
The most buzzed about stars this minute!