People Top 5
LAST UPDATE: Tuesday February 10, 2015 01:10PM EST
PEOPLE Top 5 are the most-viewed stories on the site over the past three days, updated every 60 minutes
So Outside He's In, Howard Finster Paints What He Sees—visions of Angels, Devils and Elvis
"I cain't," Finster remembers answering. "I'm no professional."
" How do you know you cain't?" the voice demanded.
It was then that Finster took out a dollar bill, taped it on a piece of plywood, copied George Washington's likeness and, lo, he says, "had a vision to become a full-time artist."
At this point, without much transition, Finster launches into a 30-minute, no-holds-barred, fire-and-brimstone sermon, with all the trimmings. And these sophisticates—these patrons of the arts and even the punked-out art-student type with the Mohawk—are nodding. Some of them are saying "Amen!" They are with him! Finster breaks into rapturous tears. His daughter hands him his banjo. He bursts into a couple of rousing tunes, including one of his own, I'm Just a Little Tack in the Shingle of Your Roof. Hallelujah!
It is hard to resist the message of Howard Finster. He may be the country's foremost outsider artist—a category created to describe unschooled painters with a vision so personal it removes them from the larger "folk art" category. His works, which deal with biblical themes, pop icons or both at once and are daubed on just about anything that is available, hang in major galleries in Atlanta, Chicago and New York. He crosses the country, spreading his gospel (artistic and otherwise) among the young and old. And he holds a strong fascination for hipsters. Finster did an album cover (Little Creatures) for Talking Heads and another for R.E.M. Most recently he has appeared, front and center, in Athens, Ga., a good-natured documentary that places him as the elder statesman of the city's heady art-rock boom. Finster takes the recognition in stride. "It's supposed to be that way," he says happily. "Billy Graham has to have publicity. Elvis Presley had to have publicity. Jesus Christ had to have publicity."
Howard Finster's mother once told him that when he was 3, he was hit on the head with a "potato fork." The effect seems remarkable: Around that time he was visited by a vision of his departed sister, Abbie. "Three sets of steps come in front of her," he remembers. "Three went away behind her." Howard wanted to cry, but then the figure looked at him from above her big white gown, and he felt at peace. "I knew it wasn't an illusion," he says. He has had scores of visions from that day on—of the dead, of angels, of the apocalypse, of the Devil and his wife and of various U.S. presidents. "You've seen a TV screen roll, haven't you?" he asks. "These visions start rolling across my eyes, and them shut." For a long time he merely coexisted with his inner life, working in a textile mill and as a minister, marrying Pauline Hennegar, who is still his wife, and founding a family of five. Then in 1960 Finster began to translate his beliefs into a kind of art. Over a period of seven years, working mostly with a wheelbarrow, he cleared two acres of swamp behind his house. From this abode of "serpents and spiders" he created his "Paradise Garden," an outlandish wonderland where life-size clay figures and "towers" of rusting bicycle frames dripping with vines are connected by cement walkways embedded with old watches, gears, jewelry, mirrors, shards of pottery and a pair of tonsils donated by a young boy who passed through shortly after having them out. It was a wonder to behold, and Finster reports that Christian conversions took place there. But it was definitely lacking in the outreach department: Only so many people could visit Pennville, Ga. to see it.
Then came the epiphany of the bicycle paint. Heeding his finger and the voice therefrom, Finster switched to art of more manageable proportions. He painted on plywood, on glass and cement. He painted women whose knees were crying, devils, animals and apocalyptic battles. He began marking each work not only with his name but with the exact time of completion and integrating into each work one or more handwritten or crudely printed texts, such as, "The whole world is facing a choice of heaven or hell. Please choose eternal life. I love you."
Finster also loves pop culture. Quite early on he began using the Coke bottle as a motif and crafting painted wooden cutouts of Elvis and Henry Ford. As infants. With wings. His first sales were to a man from the Dearborn-based Henry Ford Museum, who was taken with the likenesses of the Founder. He offered $50 apiece. Finster liked that. "I been spending money with Henry Ford all my life," he says, "and I was glad to get a dollar back."
He's gotten quite a few more since. Finsters, according to his New York dealer, Phyllis Kind, sell for as much as $4,000; though he doesn't keep careful track of money, he makes about $30,000 a year in Atlanta alone. His works have hung in the Smithsonian and the Library of Congress. The state of California commissioned one "about as long as a piano," says the artist, for the governor's office. No big deal, says Finster. "I'm in a human body, and I'm existing on this planet, but I'm living in another world, and that world don't have no such thing as famous." Besides, at receptions, he notes, "while they're eating the food up, I'm autographing. When I get through, the food's gone, and there I stand hungry."
What bothers Finster more is that there are so many visions left to record and only a limited number of years in which to record them. He paints almost feverishly now. When not at dinners or "workouts"—which is what he calls the workshops he gives at colleges across the country—he is in his Pennville home at his easel, next to a couch. Without regard to the time of day or night, he falls onto the couch periodically for a few hours of sleep before rising to paint again. He estimates that he records only one out of a hundred of his visions, but the others are stored and ready to be depicted, "like films you have never developed."
He remains philosophical, despite his sense of impending mortality. "What I do talks," he says. "I figure when I'm deceased my work will be talking same as if I was here. Jesus used things that was familiar to people to get the subject over to them. When I was pastoring a church I reached only 60, 70 people a week, and mostly it was the same bunch. Now I'm reaching a quarter of a million people a day."
Contributors:
Joyce Leviton.
It could be a revival meeting. In fact it is a revival meeting, right here in Atlanta's trendy Clayworks gallery. The Rev. Howard Finster, "outsider artist" nonpareil, is explaining how he began his painting career 12 years ago at age 60, and he has his audience spellbound, as usual. Resplendent in his periwinkle-blue suit—tailored by his daughter, who is a uniform designer—Finster recounts the moment of his calling. How, retiring from his work as a pastor, he had settled down-to a hobby of bicycle repair. How one day while doing a touch-up he happened to glance down at a blob of white enamel tractor paint on his right index finger. How in that blob he saw a perfect tiny face and, as he looked at that face, heard a voice. "Paint sacred art!" the voice told Howard Finster.
Advertisement
Today's Photos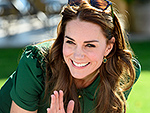 Treat Yourself! 4 Preview Issues
The most buzzed about stars this minute!