People Top 5
LAST UPDATE: Tuesday February 10, 2015 01:10PM EST
PEOPLE Top 5 are the most-viewed stories on the site over the past three days, updated every 60 minutes
Eugene Kiely Itches to Find Heirs to Wads of Scratch
As chief inspector of the Massachusetts Treasury Department's Abandoned Property Division, the Boston-based Kiely, 43, spends his days—and more than a few nights—reuniting people with their long-lost money. "This is the greatest job in the world," grins the gray-haired, pipe-smoking Kiely, who, with his rumpled raincoat, looks about as much like a civil servant as Lieutenant Columbo.
Working from a list of some $20 million in unclaimed bank accounts, insurance premiums and stocks and bonds, Kiely sifts through city directories, death certificates, phone books and hospital, voting and immigration records. He chats up undertakers and checks out cemeteries and foreign embassies—whatever it takes to get the manna to his man. Indeed, Kiely's track record is so impressive (he and his staff of eight return between $3 million and $4 million per year) that he regularly trains investigators from around the U.S.
Massachusetts, like all states, has an abandoned property law. Financial institutions are required to provide an annual list of accounts that have been inactive for five years. If the rightful owner or heirs can't be located, the money reverts to the state. But, Kiely is quick to note, the state serves strictly as a custodian, not as a bank account's final resting place. No matter how many years elapse, the owner, with appropriate proof of identity, can collect the cash.
Kiely, who makes about $35,000 a year, is frequently looking for people who stand to recover considerably more. Take, for example, the case of Charles Jances, a Greek immigrant shoemaker who had $80,000 in unclaimed funds and who was Kiely's magnificent obsession a few years ago. A check of Jances' last known address yielded nothing; ditto a search of hospital records and death certificates. Finally, Kiely turned to a company newsletter photo taken at Jances' retirement party nearly a decade earlier and spent months contacting every person in the picture.
"I managed to narrow his disappearance down to a 45-day period," says Kiely, "and then went to the courthouse and checked every record of people who'd died during that time. There it was, under [the name] Charles Jaces. He'd been hit by a car in 1974, right at the end of his street. He was buried in a pauper's grave because they misspelled [his name] in the death certificate." It was several more months, many hours at a Greek restaurant talking to people who might have known Jances and several transatlantic calls to the shoemaker's birthplace before Kiely learned that the rightful heir to the $80,000, a cousin, was living in the Soviet Union. Kiely sent the cousin a check.
How do you find someone so thoroughly obscure? "You've got to walk in their shoes. You have to really know them," says Kiely. "I got to the point where I knew Charlie Jances better than I knew myself. I knew his likes, his dislikes, the fact that he was extremely frugal, rarely drank except for one shot of Jameson whiskey every Friday night, that he'd been in a couple of industrial accidents. How else are you gonna find these people?" Kiely's biggest give-back was $260,000 in 1981. His most rewarding recent case involved a woman who had left $40,000 to her four grandnieces without telling anyone where they lived. Kiely tracked them down. "We were shocked," says one of the heirs, Carole Grant-Tomer. "It's like something you see on TV. It's nice to know our tax dollars are paying for something like this."
"He's the best there is," says Deputy State Treasurer Mark Cavanagh, who estimates that there is $15 billion in unclaimed property nationwide. "When I took this job, I did so on the stipulation that I could have Gene working for me. He's the Larry Bird of unclaimed money, and he has a heart the size of a basketball."
A graduate of Boston public and parochial schools, Kiely worked in real estate, sold insurance and attended electronics school before going to work for the state in 1967. He did time in the Office of the Commissioner of Probation before moving on to the State Treasury, where he gave out cash bonuses of $200 to $300 to Massachusetts' Vietnam veterans. "Seems like I've been giving money away for a long time," he says.
Kiely's sleuthing sometimes makes it hard for him to find time for Dorothy, his wife of 17 years, and daughter Kathleen, 15. "During the Jances case I drove my wife crazy," he admits. "I'd wake up in the night with an idea and go off to check it out. You get obsessed. I don't drink. I don't play golf. I find it hard to leave my work at the office." Not all cases of unclaimed goods require a bloodhound like Kiely. Lists of abandoned property provided by banks and insurance companies have included names such as James Cagney (a $962 bank deposit in Martha's Vineyard, where he had a summer home), former President Jimmy Carter (a $1,000 account from his campaign days) and the Aga Khan ($5,218 deposited when one of his children was attending school in Massachusetts). Several years ago, one particularly bewildered bank insisted it simply could not locate the holder of a $50 account, some guy named Carl Yastrzemski. "I told them," says Kiely, "that they could find him playing left field in Fenway Park."
Contributors:
S. Avery Brown.
If the phone rings and it's Eugene Kiely Jr. on the line, do not, repeat, do not hang up. Do not say you'll get back to him; do not say your secretary will call his secretary. This is a guy who wants to give you some green.
Advertisement
Today's Photos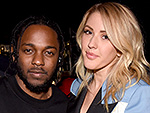 Treat Yourself! 4 Preview Issues
The most buzzed about stars this minute!