People Top 5
LAST UPDATE: Tuesday February 10, 2015 01:10PM EST
PEOPLE Top 5 are the most-viewed stories on the site over the past three days, updated every 60 minutes
Twinkle, Twinkle, Cybill's Stars
For Moonlighting's Shepherd, Life Is a Hectic Round of Nursing, Diapering and Crying, but She'll Be the First to Tell You She's Hollywood's Happiest Homebody
This scene might send Cybill's Moonlighting alter ego, makeup-perfect Maddie Hayes, reeling in disbelief, but it's the perfect setting for Hollywood's earthiest star. "I'm not an exhibitionist," Shepherd demurs. "They don't have to both feed at once, but otherwise I'd be nursing all day. I almost do that anyway. I love it, though. Nursing a baby is one of the few things in life you know is unequivocally the best thing."
It's probably one of the few sure things Shepherd has had to celebrate during her past few seasons on TV. Chances are that more second guessing, last-minute rewrites, frazzled nerves and crackling tempers go into the making of Moonlighting than any other show on the box. But somebody up there must like Moonlighting and its often contentious co-stars. Not only has Shepherd settled into multiple maternity, but
Bruce Willis
has bolted from the bachelor life. "I think it's wonderful," says Shepherd about Willis' November marriage to actress
Demi Moore
. Though she hasn't talked to Willis since that surprise ceremony, Bruce responded to the birth of her twins with flowers and baby clothes, declaring, "Welcome to the new tag team." Cybill also reports, "They cheered on the set when they heard. That made me feel great."
Or at least vindicated, During the months before the twins' arrival, Shepherd endured not only a difficult pregnancy but the reported disdain of some co-workers. "The show is a mess," muttered one writer-producer, as scripts had to be rewritten and schedules lengthened. "A lot of complaints about her not working were related to my instructions," admits Cybill's obstetrician, Jeffrey Phelan, who specializes in high-risk pregnancies. "She had to rest. We were trying to avoid premature labor."
When Shepherd, 37, first learned she was pregnant, she was not yet married to the twins' father, 39-year-old chiropractor Bruce Oppenheim, whom she met in 1985 when he began treating her for headaches. A home wedding attended by Cybill's daughter Clementine, 8, and about 20 other family members and friends, quickly followed the news. Even on that happy March day, an exhausted Shepherd had to excuse herself early. "I was sick as a dog," she remembers. "The only thing that corresponds to how I felt was being seasick. I felt like that almost every moment during the pregnancy."
As she gained an extra 45 pounds, her discomfort increased. "Walking was excruciating," says Shepherd. "I felt I needed a wheelbarrow to carry myself around. And I had heartburn so bad they should have another word to describe it." Eventually, she adds, "I got to the point where I couldn't breathe. I had less lung capacity because the babies were taking up so much space."
Other problems were finding a doctor who would allow natural childbirth for twins and a hospital that permitted nurse-midwives to practice. Born and raised in Tennessee, Shepherd takes a down-home approach to the birth process. In 1979, when she delivered Clementine with the help of first husband David Ford, Cybill relied heavily on nurse-midwives, and she wanted to use them again. She and Oppenheim considered three doctors and checked out many hospitals before finding what they wanted. "It was a horrendous experience," says Bruce. "Everyone wanted to do a C-section. It just didn't sound right. They say you can't have twins by natural childbirth, but they're just protecting their rear ends in case something goes wrong."
As it was, the Shepherd-Oppenheim births were hardly run-of-the-mill. At 1 a.m. on Oct. 6, half of the VIP floor of the brand-new $57 million California Medical Center tower in Los Angeles was taken over by the Shepherd-Oppenheim brigade—Cybill, Bruce, Clementine, her nanny, Myrtle Boone, Cybill's mother and stepfather (Patty and Mondo Micci), Dr. Phelan, two nurse-midwives and three staff nurses working in shifts. Shepherd occupied a $750-a-day room done up in shades of rose and mauve; the rest of the family had rooms on the same floor. Down the hall, Cybill's private bodyguard, Robert Cabral, was on 24-hour duty. Shepherd had prepared a list of people to be admitted, forgetting to include Dr. Phelan's name, so at first even he couldn't get past the vigilant guard. Cabral, who had scouted the hospital earlier, was prepared for every contingency—except, perhaps, one. Five days before Shepherd went into labor, a major earthquake hit Los Angeles, and while she was in the hospital, an aftershock struck.
The babies had begun rumbling in earnest an hour before Shepherd was admitted. During the next 12 hours of labor, everyone but Clementine and Patty helped Cybill push and pant. "I was a nervous wreck," says Patty. "It was so hard to hear those sounds. Cybill didn't take even an aspirin. I don't know how she handled the pain." Bruce, however, remained calm. "I see people in pain every day," he says. "Of course, it's different when it's your own wife, but I'm trained to work on a nonemotional level." Adds Cybill: "At that point when I wanted drugs—Give me drugs!—Bruce encouraged me to make it without them." First to arrive was 5-lb., 11-oz. Ariel, followed by 7-lb., 2-oz. Zack. "I felt so great when it was over," says Cybill. "I couldn't believe I'd done it. Clementine was eager to hold them, but not right away. 'Call me after they're cleaned up,' she said."
After a four-day stay, getting out of the hospital was an exercise in high farce. To con the paparazzi, a blond nurse, clutching two towel-stuffed blankets, left through the front entrance, with Bruce's brother Stephen pushing her wheelchair. The trick worked—except for a couple of photographers who, hidden in a building behind the hospital, snapped long-lens photos of Cybill, Bruce and babies leaving by the back door. "It wasn't that I didn't want my picture taken," says Shepherd. "I've worked hard to become famous. But I wanted to protect the babies from the flashing bulbs and commotion."
Back at her four-bedroom San Fernando Valley home, Cybill was greeted with an avalanche of gifts, including a double rocking horse from Barbara Mandrell, two giant pandas from Moonlighting's executive producer Glenn Caron and twin padded rattles from her former lover, director Peter Bogdanovich. Mother-of-twins Meredith Baxter Birney called to offer encouragement, while Jane Pauley advised that having twins "is fun because you each get to have one."
"Sometimes I feel closer to one than to the other," says Cybill. "They seem to take turns. Ariel was smaller, so she was a fussier baby. Then she gained some weight, and when she smiled at me the first time, I thought the sun had come out. And it was 4 in the morning." As Shepherd picks up Ariel to burp her, Zack gives off a man-size burp in the arms of nanny Myrtle. Myrtle, 69, has been with Shepherd's family for 40 years; she took care of Cybill when she was a baby and has cared for Clementine since her birth. "The babies have come into a house full of love," says Myrtle. "Cybill is a model mother and Bruce is a model father. The twins were really wanted."
Not that double the diapers is always double the fun. "People don't realize how much work they are," Cybill points out. "We have babies crying in stereo. I'm glad they weren't triplets." But the parents haven't lost their sense of humor. When a tabloid reported falsely that they had turned down a million-dollar contract for the twins to do a TV commercial, Bruce heard the news from a patient. Jokes Oppenheim: "I came home and told them, 'You ungrateful slobs! I stay up nights with you, and you turn down a million bucks!' "
Far from complaining about those sleepless nights, Bruce has cut back on his workdays to spend more time at home. "I didn't have the babies for Cybill to take care of by herself," he says. The couple also tries to spend extra time with Clementine, who lives with them. Shepherd concedes that there are moments when Clementine still wishes she were the only child, "but sometimes she says, 'Well, I kinda like having a brother and sister.' It's especially difficult being an older sibling of twins."
The Oppenheims are also trying to refuel their own relationship. "It was a big strain during the pregnancy," Cybill admits, "but we made it through. When Bruce comes home, he picks up a baby, I'm holding another, and we can't help smiling. We have to make time to be together, because this relationship is the foundation of everybody else's."
Shepherd also has to work on her own foundation. Dieting, swimming and working out 90 minutes a day with a trainer, she still has five pounds to lose before reporting back to Moonlighting the first week in January. Was there any truth to the rumor that she might quit the show after the babies were born? "Ummm, I thought about it," Shepherd answers slowly. "But I think I'm a better mother because I work. I wouldn't be very happy at home all day long. Working makes me treasure my time at home." However, she'll be taking a piece of home to the set: She's planning to furnish a "little nursery on wheels" right next to her own trailer. Moonlighting may become Maddie Hayes, but for Cybill Shepherd these days, "Spit-up is a way of life."
Contributors:
Lois Armstrong.
Advertisement
Today's Photos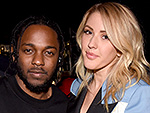 Treat Yourself! 4 Preview Issues
The most buzzed about stars this minute!