People Top 5
LAST UPDATE: Tuesday February 10, 2015 01:10PM EST
PEOPLE Top 5 are the most-viewed stories on the site over the past three days, updated every 60 minutes
The Most Twisted Sister in Prime Time, Wiseguy's Joan Severance Gives a Brand New Meaning to Hedonism
This is prurience, this is perversion, this is prime-time TV in the person of supermodel Joan Severance. On CBS' Wiseguy, a series about a federal agent(Ken Wahl) who specializes in undercover work, Joan plays the distaff side of Susan and Mel Profitt, partners in crime and incest, and equally adept at both. In one particularly lubricious scene, Susan shoots a drug into the big toe of manic-depressive Mel (Kevin Spacey), then proceeds to rub her fingernails all over his body. "It's a wacky story line," laughs Severance, who tends to be substantially more amiable, and more insecure, than her steel-souled character. "I think the writers are twisted."
Wiseguy is filmed in separate 10-episode blocks, during which the federal agent infiltrates a different crime organization, and these days the scribes are putting even more twist than usual into plots about the sinful siblings. Mel, a specialist in narcotics and gun-trafficking, mysteriously met his maker on a recent episode. He died at Susan's hands—or finger, when she administered the lethal injection at his request. Susan tries to carry on, but life without Brother drives her stark raving mad, and in her last episode, airing next week, Susan ends her seamy story, Norman Bates-style, alone in a padded cell. Sick transit.
But no regrets for Severance, 29. Attempting to navigate that tricky course from modeling to acting, she's sure to profit from having played Profitt. In any case, it's a juicy role to put on a résumé that until now included only a bit part in a Mike Hammer episode, a walk-on in the film Lethal Weapon and a handful of voice-overs on Life Styles of the Rich and Famous. Back home in Houston, Severance's friends and family probably expect that any day now she'll be on Life Styles again, this time as a subject. In fact, they've already begun celebrating her acting career. When Joan's first episode of Wiseguy aired nine weeks ago, her father rented out a local restaurant and a projection TV and invited 152 friends for the festivities. "I couldn't believe it," says the guest of honor, who still retains a soft Texas drawl. "Who would turn out for that? It was wild. It was my dad's idea. I guess it's his way of saying 'I love you.' He can't say those three little words, but he can sure throw a party."
And he can sure travel. As an IBM systems manager, John Severance moved his wife, Martha, his daughter, Joan, and his two sons all over the world before settling in Houston in 1967. "By the time I was 11, we'd lived in 12 different places," says Joan. "When you grow up like that, the only foundation you have is your family. Thank God I have a stable family." Also a fleet-footed one. Joan's mother remembers quickly evacuating the family from Libya during the 1967 Six-Day War. "Machine guns, tanks and everything else was pointed at us," says Martha, who now works as an administrative assistant at an oil-drilling company. "It was the most exciting thing I've ever been through. Of course if we hadn't made it out, it probably wouldn't have been so exciting."
As it turned out, that wasn't Joan's only close brush with the Mideast. At age 18, after working as a teen model in Houston, Severance was hired by the Elite Modeling Agency and sent on assignment to Paris. "I thought I knew about life," she says. "I found out shortly that there are things nobody is prepared for at that age—namely white slavery." She learned that some women who had been invited by "Arabs" to join yachting parties had simply disappeared. "The man I married told me what was going on."
The man was fellow Elite model Eric Milan, then 25. "Eric told me about several girls he'd known who had gone away for a weekend party and hadn't come back." So Severance stayed off the yachts, worked in Paris for the next four months and got married. "I was only 18, but it was the best thing for me to do," she says. "Without my family, I needed stability. I needed a constant."
Returning to the States, she became one of America's top models, filming over 40 national commercials, earning $7,500 a day at her peak and buying a restaurant, charter boat and an apartment in Manhattan. But as sure as all actors really want to direct, all models really want to act. At the urging of her pal Robin Leach, Severance began auditioning in 1986, and after racking up the small aforementioned parts, she won the plum-scum part on Wiseguy. "I'm very lucky," says Joan, who hopes her TV stint will lead to movie work. "It's a great role, and I don't know if there'll be another one like it. It's a great way to start."
Ah, but if only her personal life were as great. Severance and Milan separated amicably in 1984 after seven years of marriage. "We just grew apart," she explains. Severance says she's eager to find a replacement but admits, "I intimidate men. I've yet to figure it out because I think I'm a pretty nice person. People look a lot, but there's no line outside my door."
—Written by Joanne Kaufman, reported by Michael Alexander
Contributors:
Michael Alexander.
The female crime boss walks into the bedroom. Actually "walks" is far too tame a verb to describe the action, but okay, she walks into the bedroom. Her hips sway like palm fronds in the breeze, her head cocks to her shoulder, and she flashes a "come hither quick" smile. The loose-fitting, silky white robe barely covers her 5'9", 125-lb. frame. The man sitting in a chair stares lasciviously into Susan's eyes—and can you blame the guy, even if he is her brother?
Advertisement
Today's Photos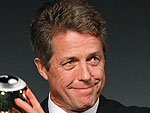 Treat Yourself! 4 Preview Issues
The most buzzed about stars this minute!