People Top 5
LAST UPDATE: Tuesday February 10, 2015 01:10PM EST
PEOPLE Top 5 are the most-viewed stories on the site over the past three days, updated every 60 minutes
Van Williams, Television's Green Hornet, Succumbs to a Real Crime-Fighting Bug


Wake up and meet Van Williams, once television's top-rated insect of justice, who now fights crime as a reserve deputy with the Malibu station of the Los Angeles County Sheriff's Department. According to the former actor, there have been many occasions when a criminal has recognized him as the Hornet. "They usually say things like, 'What are you doing out here?' " laughs Williams, 54. "They don't seem to think it odd that I'm a deputy. I'm surprised by just how many people do recognize me. I've gotten pretty good feedback." Only in L.A.

For one well-remembered TV season, 1966-67, Williams played Britt Reid, editor of the Daily Sentinel, who donned a mask and trench coat and moonlighted as the Hornet. He and his manservant-partner, Kato, portrayed by the late martial artist Bruce Lee, would jump into their gadget-packed Black Beauty ultra car and zap bad guys. The campy ABC series melded James Bond and Batman, especially the enormously successful latter one, which had premiered on TV the winter before. "I really didn't want to do the show," Williams says now. "I did it because the producers said it wouldn't be like Batman. I wanted to do it straight, but I started receiving criticism. I started to hate the show." One of the few signs of Hornetmania in Williams' Pacific Palisades, Calif., home is a framed portrait from TV Guide hanging in the kitchen. Although he and his wife of 28 years, Vicki, 56, have three grown daughters, the youngest, Britt, 20, has never even seen her dad's moment of video fame.

Nowadays Williams, who is also the owner of a small business that markets telecommunications products, travels extensively with Vicki, spending only a few months of the year in Southern California. But when he is in Pacific Palisades, he works once or twice a week as a reserve deputy in nearby Malibu. He deals with problems ranging from nudity and alcohol on the beach to burglary, and over the years has helped out in hundreds of arrests. "I hate the fact that he's in law enforcement," says Vicki. "I'd do anything to get him out of it." Williams, who carries a gun, joined the L.A. County Sheriff's Department in 1971 as a reserve deputy after six months of training. Until four years ago he also captained the Malibu station's mountain rescue team.

Williams, whose full first name is Van Zandt, comes by his ruggedness naturally. He grew up on a ranch outside Fort Worth and later studied animal husbandry and business at Texas Christian University. When he and his father wrangled over ranch policy, Van lit out for the wide open spaces of Hawaii in 1956. It was there, while working as a diving instructor at the Hawaiian Village hotel in Honolulu, that Williams met producer Mike Todd (Around the World in 80 Days), who suggested he come to Hollywood and try acting. Todd died in a plane crash a short time later, but Williams, intrigued, went anyway. He quickly landed small parts, including a General Electric Theater production hosted by Ronald Reagan. He also appeared in the ABC series Bourbon Street Beat and, for two years, played a detective opposite Troy Donahue in Surfside 6. After The Green Hornet, offers of new parts began to wane, as did his interest in acting. "I don't miss show business at all," Williams says. "I felt like a monkey in the zoo. There was absolutely no privacy."

Now Van and Vicki have time to themselves at their houses in Sun Valley, Idaho, Fort Worth and Hawaii, the fruit, he says, of good investments over the years. As a partner in the 4,000-acre Waialua Ranch on Oahu, Williams works on the property whenever he's there. "I brand, castrate and dehorn cattle," says Van, who sees himself as a cowboy. "I even use the bulldozer when need be." His favorite pastime is hunting geese, duck, elk and other big game. Still, notes daughter Britt, who rides motorcycles and enjoys shooting with her dad, "He's very emotional. He cries at Coke commercials."

Ironically, one of Williams' best friends is his former professional nemesis, actor Adam West—Batman! A fellow contract player at Warner Bros, in the early '60s, West is Williams' neighbor in Sun Valley, and the two fish and hunt. "When people run into us you can hear them saying, 'It's Batman and the Green Hornet!' " laughs West. " 'They must be on a case—and they're disguised as fishermen!' "

—By Tim Allis, with Darlene Donloe in Los Angeles


It's a TV-suckled baby boomer's nightmare. You're home in Malibu, naturally. But you've lost everything in the stock market crash, and you decide to start making money the old-fashioned way—burglary. You're scaling a redwood hot tub when—flash!—there's a blinding light in your eyes and a hearty shout ringing in your ears: "Freeze, miscreant!" Then you see the face, which is familiar. Strangely familiar. Oh, no! Not...the Green Hornet?!? Yep—and in the flesh. Book him, Kato.
Advertisement
Today's Photos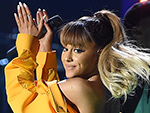 Treat Yourself! 4 Preview Issues
The most buzzed about stars this minute!