People Top 5
LAST UPDATE: Tuesday February 10, 2015 01:10PM EST
PEOPLE Top 5 are the most-viewed stories on the site over the past three days, updated every 60 minutes
In Search of J.D. Salinger, Biographer Ian Hamilton Discovers a Subject Who Didn't Want to Be Found


But there is more to it than that. Salinger's novel, The Catcher in the Rye, captured the sexual conflict and existential angst of a young generation of postwar Americans. Since that time, legions of high school students have carried the book around like a talisman, championing Holden Caulfield, its troubled, endearing, stretched-to-the-breaking-point hero, as the only protagonist in American literature who expressed the anguish of being a teenager. As many as 400,000 copies of the book are still sold each year, mainly to adolescents who cherish its hero as if he had been created yesterday.

Living out one of Caulfield's fantasies—to "build me a little cabin...right near the woods"—Salinger moved to Cornish, shunning his fans and the intrusions of fame. Inevitably, he became the prey of countless journalists eager to break his silence. But it was virtually impossible to smoke the elusive author out of his lair until British poet Ian Hamilton set out to write a literary biography of Salinger five years ago. Hamilton's embattled, long-awaited work, In Search of J.D. Salinger, arrives in bookstores this week.

Its appearance marks the conclusion of a remarkable dispute that went all the way to the U.S. Supreme Court—which refused to hear the case—much to the bewilderment of the book's rumpled, chain-smoking author. His previous biographical subject was the late poet Robert Lowell. Based on his experience with Salinger, Hamilton, 50, concedes that posthumous biography is the safer kind. But back in 1983, when his 16-year-old son, Matthew, came home raving about The Catcher in the Rye, Hamilton was struck by the fact that Salinger's book, more than 30 years after its publication, could still have such impact on youth. Hamilton decided that Salinger, now 69, would be the perfect central figure for a book he had long wanted to write about the biographer's task. "My book would raise questions about what you could find out about any living person, about the limits of proper inquiry," explains Hamilton, "and there would be this sort of hoped-for bonus that Salinger would in some way or another engage himself with my work."

Engage himself Salinger did. When Hamilton wrote to the reclusive author in 1983 telling him of the project and requesting an interview, Salinger responded emphatically: "I must tell you, for what very little it may be worth, that I think I've borne all the exploitation and loss of privacy I can possibly bear in a single lifetime." Accepting the rebuff, Hamilton then wrote back to Salinger assuring him he would make no attempt to harass his family or friends—or indeed Salinger himself. Moreover, Hamilton made it clear that his book would be a strictly literary biography; it would conclude in 1965, the year of Salinger's last published work, a short story called Hapworth 16, 1924.

A year into his research, Hamilton came across a biographer's boon—various caches of unpublished Salinger letters. One batch had been written to Whit Burnett, who taught Salinger in a writing course at Columbia University in 1939. Hamilton discovered the letters when he was researching Salinger's early work at Princeton's Firestone Library. Another collection turned up at the University of Texas—some 45 letters Salinger had written to Elizabeth Murray, a boyhood friend. Hamilton concluded from the content of both sets of letters that before Salinger's retreat from society, he was actually an outgoing, if somewhat conceited, type. "Instead of this shy, retiring figure in embryo, the letters portray this rather aggressive, career-oriented sort of young fellow," says Hamilton. "He is convinced that he is the best writer in America."

Naturally, Hamilton inserted portions of the letters into his biography, limiting his excerpts in order not to violate what he thought were the boundaries of U.S. copyright laws. He then turned in a finished manuscript to his publisher, Random House, and on May 7,1986, 150 bound galleys were sent out to reviewers. A book dealer sent one to Salinger, who then protested. Hamilton's revisions failed to appease him, and he filed suit to stop publication on the grounds that Hamilton had violated copyrights held by him and that he would be "irreparably harmed" by publication. In October, Salinger left his aerie and ventured to Manhattan to give a deposition. For about six hours, the gray-haired author sat in the offices of Satterlee & Stephens, Random House's lawyers.

"Salinger stood tall and erect," says Robert Callagy, the attorney who took the deposition. "He looked more like an executive than an author. He did remark on occasion, 'Do I really have to answer these questions?' The point being that somebody who brings a lawsuit should know that he has to at least disclose what he is complaining about and the facts relating to it. Moreover," adds Callagy, "Salinger's testimony was cryptic—not consistent with someone who has such a fertile imagination." Salinger alluded briefly to his current literary project ("Just a work of fiction. That's all. That's the only description I can really give it") and was equally uninformative about his methods ("l work with characters, and as they develop, I just go on from there"). Of Hamilton's research, Salinger said, "It was an appropriation of my letters, my personal letters."

The case of Jerome D. Salinger, a/k/a J.D. Salinger v. Random House, Inc. and Ian Hamilton proceeded through the courts for a year. Then, last October, the Supreme Court declined to review a U.S. Court of Appeals ruling that the letters were Salinger's property and could not be included—or even paraphrased—in Hamilton's book. Hamilton was then faced with rewriting the manuscript.

The 222-page book that has emerged recounts Hamilton's legal difficulties with his subject and also provides some surprising insights into Salinger's life and state of mind. Hamilton traces the author from his roots on Manhattan's West Side, where his father was an importer of gourmet foods, through his years at Valley Forge Military Academy in Pennsylvania to his single semester at Ursinus College in Collegeville, Pa.

More fascinating are Hamilton's discoveries about Salinger's life during the war years, when the author, stationed in England and France as a member of the Army's Counterintelligence Corps, married a young French doctor named Sylvia. (This early marriage had been suspected, but little was known about it.) Hamilton also learned that before his marriage, a depressed Salinger checked into a hospital in Nuremberg. From there he wrote to Elizabeth Murray letters that suggest he had begun his transformation from arrogant young writer to tormented recluse. "There is an overexcited, wound-up tone to those letters," says Hamilton. "He obviously did see some terrible things [during the war], and in some way I think he may have cracked up." In another letter, to Ernest Hemingway, Salinger mentions the possibility of receiving a psychiatric discharge from the Army, although Hamilton doubts that it ever took place.

Salinger and his wife returned to America in 1946, but the marriage soon collapsed. Retreating to New Hampshire after the success of The Catcher in the Rye, Salinger published Franny and Zooey and other semiautobiographical short stories with undertones of mental illness and despair. He also discovered the Zen-like Ramakrishna religion, which emphasizes meditation and simple living. And he socialized selectively. At a 1952 cocktail party in Vermont, Salinger met a pretty Radcliffe College student, Claire Douglas, whom he married three years later. The marriage lasted until 1967 and produced two children, Matthew, an actor, now 28, and Margaret, 32, a Boston management consultant.

Hamilton theorizes that Salinger chose to stop publishing because he was uncomfortable with publicity and stung by the bad reviews accorded his last collections of stories. Highly protective of his characters, he no longer wanted to expose them to a critical world. Hamilton speculates that Salinger may also have been painfully embarrassed by his social encounters. "Salinger anecdotes present the young author veering uneasily between extremes of social clumsiness: sometimes arrogant and quarrelsome, sometimes too full-heartedly anxious to be liked," he writes. The wife of a New York book editor told Hamilton she had met Salinger at a cocktail party in the early '50s. Fortified by several drinks, Salinger suggested that the woman, who was pregnant, run off with him and get married.

In the course of his research, Hamilton learned that Salinger's seclusion has never been total. Hamilton came across stories indicating that Salinger had sought out actresses such as Catherine Oxenberg and Elaine Joyce. Hamilton also discovered that Salinger has numerous friends, including the actor Alan Arkin, whom he invites to his mountain retreat, swearing them to secrecy.

Until Hamilton became immersed in Salinger, he had focused on literature closer to home. The son of a Scottish engineer, he was born in Kings Lynn, Norfolk, and attended Oxford University. Founder of two small literary magazines and the author of three books of poetry, he is also a highly regarded editor of literary anthologies. His first marriage, to a student from Germany, produced Matthew. He is now married to an Egyptian-born teacher, and they have a 3-year-old son, Robbie. Working out of a home in Wimbledon, Hamilton is considering a history of screenwriting for his next project.

With the publication of his Salinger book, Hamilton seems curiously spent. "I have outgrown the idea of being beguiled and bewitched by the author of The Catcher in the Rye" he reports. "He has been spoiled for me by my own activities. There was something sort of marvelous about Salinger's mysteriousness, inaccessibility and his refusal to do all the low stuff that writers are excessively in pursuit of. There was a purity about him. There still is, but for me it is muddled in with the fact that he doesn't like me and that he would say I have caused him terrific inconvenience."

Yet Hamilton holds to the fragile hope that his pursuit of Salinger may encourage the author to publish again. Hamilton believes there may be two completed manuscripts in Salinger's safe in Cornish. "If he were to sneak out, as it were, one of these novels, it wouldn't be quite the same as before," says Hamilton. "The breaking of the silence [by giving a deposition] has to some extent happened. This would be the perfect moment for him to do it."

—By Andrea Chambers, with Jonathan Cooper in London


He is the Greta Garbo of American letters. In 1951 he published his one and only novel. In 1953 he moved into a modest hilltop home in tiny (pop. 1,268) Cornish, N.H. He hasn't agreed to an interview since he spoke to a high school student later that year, and he hasn't published a word since 1965. Yet Jerome David Salinger remains a source of fascination, in part because of his self-imposed isolation.
Advertisement
Today's Photos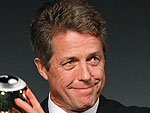 Treat Yourself! 4 Preview Issues
The most buzzed about stars this minute!