People Top 5
LAST UPDATE: Tuesday February 10, 2015 01:10PM EST
PEOPLE Top 5 are the most-viewed stories on the site over the past three days, updated every 60 minutes
Probing Murder Charges Against the Ulster Police, John Stalker May Have Come Too Close to the Truth


Despite Hermon's ominous warning (the chief constable's position is that the incident never happened), Stalker pursued his two-year investigation with a single-mindedness worthy of his name. Eventually he would recommend the prosecution of 11 officers under Hermon's command, for crimes related to the shooting of IRA suspects. But no one was prosecuted, and Stalker's explosive report was never made public. Far from being rewarded for his conscientious pursuit of the truth, Stalker found himself the object of an officially inspired smear campaign that eventually forced him to resign from the police force. The result was a national scandal and a new British coinage—to be "Stalkered," meaning to be set up or framed. Stalker's book recounting his tale of official perfidy has topped Britain's best-seller lists for two months, and The Stalker Affair, published in the U.S. by Viking, recently arrived in American bookstores.

The Stalker story had its beginnings in late 1982 when, in a six-week period, six unarmed IRA suspects were shot to death by RUC officers. The spate of killings began only two weeks after three RUC policemen had been killed by a terrorist land mine. Seeking to dispel public suspicion that vengeful officers had adopted a secret shoot-to-kill policy, Prime Minister Margaret Thatcher's Conservative government ordered an independent police inquiry.

The man tapped for the job was Stalker, now 49, an outstanding detective who had risen to become deputy chief constable of Manchester, England's third largest city. "I saw my job as being to get to the truth, or as near it as I could," says Stalker. "Police officers are not above the law. My job was to present the evidence to the director of public prosecutions."

Many within the RUC were not so eager for the truth to emerge, as Stalker and his handpicked six-member investigative team soon discovered. Early on, a telephone informer who claimed to be Catholic and a sergeant in the RUC warned Stalker that his team's Belfast office was being bugged by the constabulary. "It became obvious that we could not trust anyone," says Stalker, "and I quickly grasped the meaning of Sir John Hermon's description of living in a jungle. A few key officers took a decision, individually or collectively I know not, to obstruct the progress of our investigation."

Despite this interference, Stalker built a solid—if mainly circumstantial—case based in part on the discovery that a well-paid police informant had played a shadowy role in two of the shooting incidents. "I could not overlook the possibility that revenge killings had taken place," Stalker says with typical caution. "The killings had a common feature. Each left a strong suspicion that a kind of preplanned police ambush had occurred, and that someone had led these men to their deaths."

The biggest break in the case came when Stalker learned that a hay shed in which one of the suspected terrorists had been killed had also been the hiding place for the explosives that had killed the three police officers four weeks before. Stalker learned in November 1984 that, unbeknownst even to the officers involved in the hay shed shooting, the entire sequence of events had been recorded. Agents of MI5, British intelligence, had placed a listening device in the shed, hoping that the IRA would return there. Suspecting that the tape might show that RUC officers had lied about the shootings under oath, Stalker repeatedly asked Hermon, who had control of the tape, to allow him to review it. Hermon refused. Then, just as it appeared that the powerful RUC chief might finally be forced to relinquish the tape, Stalker was suddenly relieved of his duties.

The allegations against him, centering on rumors that an acquaintance had organized-crime ties, were later proved groundless, but in Stalker's view they served the purposes of certain unnamed British government officials who wanted his inquiry stopped. Stalker's investigation had become something of an embarrassment, since Britain had just signed an agreement with the government of the Irish Republic that was aimed at achieving a political solution to the problems of Northern Ireland. A scandal over alleged summary executions by the RUC would have major political repercussions for both governments. "Serious consideration would have had to be given to suspending Sir John Hermon on disciplinary grounds for obstructing my investigation," says Stalker. "I was rocking the boat."

Following his removal from the case, Stalker refused to yield to official pressure to silence him and decided to take his case public. While the affair boiled over in the newspapers and on the nightly news, Stalker and his wife, Stella, 47, retreated to the family farm in Lymm, Cheshire. "We never doubted he'd be cleared," says Stella. "No matter how hard they looked, there was nothing."

Stalker's pride in his principles, rooted in his working-class background, sharpened his sense of official betrayal. His father, Jack, was a trade-union firebrand "given to fighting other people's battles on the grounds that it was the principle that counts," says Stalker. "I guess I share some of his tilting at windmills." Financially unable to attend university, Stalker enlisted as a police officer. At 22, he was made a detective and found himself involved in his first murder case. "The victim was a prostitute, a former showgirl who'd seen better days," he recalls. "She had rouge on her cheeks and a red rose in her hair. She'd been battered, raped and strangled. Nobody deserves to die like that. We all deserve dignity, whoever we are."

Stalker's insistence on his own dignity eventually led to his reinstatement nearly eight weeks after his suspension. But his decision to buck the system had cost him any hope of promotion. "Yes, I have pangs of nostalgia and regret that my police career is over," he says of his decision to quit four months later. "But I don't want anyone weeping for me. I want to remember the good and not to become bitter and sour, which might have happened if I'd stayed on."

The success of his book and the blossoming of his new career as a writer, occasional BBC Radio host, TV consultant and after-dinner speaker have helped ease Stalker's transition to civilian life. Also, though without any direct reference to the Stalker affair, the Thatcher government recently promised reforms of police and legal procedures in Northern Ireland. "In this respect, I am satisfied," says Stalker. Still, there is ample ground for disquiet: After Stalker's removal the investigation fizzled out; the British government categorically declared there would be no prosecutions; Stalker's 16-volume report was left, filed and forgotten, under lock and key.

Reckoning the personal costs of his refusal to compromise, Stalker says simply, "I cannot believe that any honest policeman would have carried on other than I did. And I still don't believe I was being naive, or guilty of stubbornness or stupidity. If given the job to do again, I would do it the same way."

—By Montgomery Brower, with Fred Hauptfuhrer in Lymm


On the day John Stalker arrived in Northern Ireland, the toughest investigation of his career as a British police detective began with a curious meeting. It was May 1984, and Stalker had come to Ulster to investigate allegations that death squads of the Royal Ulster Constabulary, the predominantly Protestant police force, had been assassinating suspected terrorist members of the heavily Catholic Irish Republican Army. During lunch at a local golf club, Sir John Hermon, the RUC's combative chief, allegedly let Stalker know that he expected the investigation to put his men in the clear. Then, Stalker claims, Hermon gave him an oblique warning. The chief constable passed him a handwritten note on the back of a flattened cigarette packet, detailing the Irish-Catholic background of Stalker's mother's family. Hermon's action "took me by surprise," recalls Stalker. "[It] may have been a subtle way of letting me know I was vulnerable to allegations of Catholic-minority bias." Before they left the club, Hermon remarked, "Remember, Mr. Stalker, you are in a jungle now."
Advertisement
Today's Photos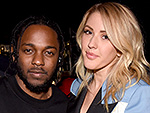 Treat Yourself! 4 Preview Issues
The most buzzed about stars this minute!