People Top 5
LAST UPDATE: Tuesday February 10, 2015 01:10PM EST
PEOPLE Top 5 are the most-viewed stories on the site over the past three days, updated every 60 minutes
Tiffany's Court Tiff Ends as a Judge Rules Even Pop Stars Can't, Like, Ignore Their Moms


For the star is not a Hollywood legend but 16-year-old Tiffany Renee Dar-wish, who just spent what would have been her junior year in high school becoming a pop sensation. And now Tiffany, after selling more than four million copies of her self-titled debut album, was entering a family law courtroom, where Superior Court Judge Richard Hubbell would decide whether her mother, Janie Williams, 41, could still tell her what to do and stuff. The private legal conference dragged on. Finally, lawyers hammered out an agreement whereby Tiffany would drop her request to be "emancipated" from her mother. Instead, she agreed to settle all differences with Janie through their attorneys, to either stay with her paternal grandmother or establish a new home with Janie, and to allow both her and Janie's lawyers—plus a third party, if needed—to monitor her contracts and finances.

Many in the courtroom questioned whether the decision would truly resolve the family feud that surfaced last March when Tiffany petitioned to be recognized as an adult. For her part, Tiffany told the court, "My mother is hindering my career and jeopardizing my future." She might have just been trying to escape her past in a household that was destroyed by Janie's alcoholism and by her former stepfather, Dan Williams, 46. Despite being accused by Janie during their 1984 divorce of violence and of playing Peeping Tom with Tiffany, Dan still strongly influences his ex-wife. Janie Williams says she has tried to block the move because she's worried about the influence on her daughter of manager George Tobin, 45, a music biz veteran even she credits with making Tiffany a star. "Janie has never wanted Tiffany's money," says her attorney Neal Goldstein. Janie's motions allege that Tiffany now stays up till 4 a.m. working, travels without a female chaperon, and won't take her vitamins. Worse, charges Janie, Tiffany doesn't study and has fallen so far behind that she can't spell rehearsal.

Tiff can, however, spell freedom. Cornered by the Los Angeles Times, the star confessed to missing her girlfriends but not school. Besides, she says, she gets tutoring on the road from her drummer and her whole life is a field trip. "We visited Martin Van Buren's house," she told the Times. "Rather than looking at a history book, I'm actually doing it."

Life wasn't always so carefree. Tiffany's natural father, Jim Darwish, 52, a commercial pilot living in the San Fernando Valley, split when she was 14 months old. Stepfather Dan, who now works in a Long Beach dog-food factory, arrived on the scene when she was 2. Although he admits there were-troubles in his relationship with his stepdaughter, he was the first to see Tiffany's potential, stage-fathering her from the age of 9. "As soon as I saw Tiff sing," he says, "I said, 'Boy, I'm going to have the Rolls-Royce.' " Dan denies ever beating Janie and insists he once peered into Tiffany's bedroom window simply to make sure she was doing her breathing exercises.

Tiffany's mother suspects Tobin is cheating her daughter financially and alienating her affections. "Tiffany looked up to Tobin," says Janie bitterly, "because he kept on telling her she'd be a star." A recovering alcoholic who lives with her two daughters by Dan in a small, poorly kept Norwalk, Calif., apartment, Williams has lost her power as trustee of Tiffany's trust fund. "Janie went through an emotional hell to set up a system whereby she felt her daughter would be protected," says her attorney Ross Schwartz. Tobin, however, has suggested her concerns may be more monetary than maternal.

Whatever the truth, one group has already found Tiffany's new relationship with Janie quite rewarding. Janie's attorneys estimate that total court costs for both sides exceed $250,000.

—By Steve Dougherty, with David Lustig in Los Angeles


Draped in black, her eyes downcast, the troubled star slips in through the side door of the L.A. County Courthouse in an attempt to elude news hounds so hungry for details that they have just chased the star's mother into the ladies' room. Hustled and muscled through the jostling mob by lawyers, the star pauses only to say, "Sorry, you can't interview me." Strobe lights fire and motorized cameras whir. It's a scene, like, out of Hollywood Babylon or something, teenybopper version.
Advertisement
Today's Photos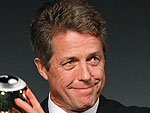 Treat Yourself! 4 Preview Issues
The most buzzed about stars this minute!