People Top 5
LAST UPDATE: Tuesday February 10, 2015 01:10PM EST
PEOPLE Top 5 are the most-viewed stories on the site over the past three days, updated every 60 minutes
When Gotham Goes Gonzo
Juggling Vacuum Cleaners! Rolling Refrigerators! Tom-Toms! the First New York International Festival of the Arts Has Something for Everyone


He starts out in some oddball disguise, like the giant insect at right, then Tom Murrin, Alien Comic, really gets strange. Choosing from dozens of costumes surrounding him, he frantically uses them, then flings them aside, all the while telling tall tales of life in New York. Murrin calls his act "a walk around town," and on his stroll he transforms himself from a ragged beggar to a chic lady shopper to a painting in SoHo. "I'm like a modern quick-change artist," says Murrin, who has charmed audiences in 20 countries For his festival stint this week, he collected props from garbage cans and friends' closets. "My shows are a celebration of life," he explains, "true creation from the street."

Forget that they speak another language. Everyone gets the message when 21 performers from Yinchuan, China, present the 200-year-old art form known as Beijing Opera. Combining martial arts, acrobatics, singing and pantomime, and wearing priceless silk robes, the company tells the story of a playful Monkey King who visits an underwater Dragon King (center, with crown). The troupers have worked together since their preteens to perfect their pratfalls and ribbon twirling (inset, right), and a crowd of children gave them a standing ovation at their North American debut in Seattle last month. Alas, Chinese audiences are rarely so enthusiastic these days. "They prefer rock and roll now," the group's translator says sadly.

They are all cops in real life, but the 14 strapping women of Les Amazones de Guinée (above) don't need uniforms to command a crowd. Playing electric instruments, saxophones and balafon—an African xylophone—they leap about joyously while making jazz, funk, blues and reggae. The group is named for the female guards of a 12th-century African king and is avowedly feminist. "The Amazons were warriors and so are we," says their leader, Nyepou Haba, 40. "But we fight with our instruments." Last month the Amazones drew SRO crowds in Zurich and London, but their male spokesperson avers, deadpan, that America "is the biggest coconut tree of show business."

Sure, Esther Williams looked fetching when she got wet, but Daniel Larrieu, 30, founder of the French dance troupe Astrakan (above), is into water more troubled than Esther's ever was. Larrieu describes his aquatic dance Waterproof as "tough," "cruel" and full of "strong symbols connected with the unconscious." After a brisk march around the Columbia University pool, Larrieu's dancers jump in and reenact the surrender of Calais to Edward III of England in 1347. Larrieu loosely bases other choreographed moves, which are performed underwater and seen on a giant video screen, on photos of concentration camps, which he saw as a child. The creator of this paramilitary-psychoaquatic dance insists that audiences find their own meaning in his partially submerged dancers, who float around "like icebergs," and he warns anybody expecting typical synchronized swimming that "this is not a charming, ethereal water ballet."

During rehearsals of Water Station (below) seven years ago, Japan's avant-garde director-author Shogo Ohta told his actors to quit speaking and just think their lines. They have been doing that—apparently—ever since. Attending this week's U.S. debut of Ohta's Tenkei Gekijyo (Theater of Transformation) will be like watching a video with the sound off. Water Station, which a British critic called "one of the most beautiful evenings I have ever spent in a theater," sends its characters on a wordless, two-hour journey (right) past many oddities (for example, a mound of shoes) to a trickling fountain, where the actors bathe, wax romantic and do battle. "Humans spend almost 90 percent of their lives in silence," says interpreter Kosho Kadogami. "Ohta wants to dramatize that, and also wants audiences to feel the play through the whole body."

Michael Jackson's talented clan seems a paltry bunch indeed compared with the family of Doudou N'Diaye Rose of Senegal. Patriarch Doudou, 57, leads a tom-tom band that includes 26 of his 39 children (by four wives), plus four daughters-in-law. In his homeland, where drummers are king, Doudou's band has a permanent lock on the hearts of his countrymen. "Rhythm was constantly in my thoughts as a child," says Doudou, who drummed his first tom-tom at 8. "I had to beat it out of my mind." After training to be a plumber, he became so proficient at percussion that his teacher broke his own drumstick in acknowledgment of Doudou's supremacy. On the side, Doudou teaches and composes, but he always comes back to performing. "Tom-tom," he says, "is the sound I believe in."

He twirls a dead mouse in the air and bops a snare drum with an electric eggbeater. Then he whacks the keys on a hot-wired piano, sending an electric current surging to a vacuum cleaner that juggles a Ping-Pong ball in its airstream as antique adding machines provide a clatter of applause. Rube Goldberg would have approved. Pat Van Hemelrijck, 36, uses more than 80 appliances in Tout Suit, his homemade blend of music, theater and standup comedy. "I began as an artist," says the ex-sculptor, who has captivated crowds from Brussels to Chicago with his chaos, "but it had no volume. I wanted to make theater out of sculpture." Not to mention calculators, blenders and floor polishers.

Beneath the Brooklyn Bridge in a cavernous room, a strange spectacle will unfold on the nights of June 22-25. Look around and you will behold giant hanging lanterns shaped like flying horses and a refrigerator that rolls around on its own. These bizarre happenings are part of Oracle, a production by San Francisco's Contraband theater-dance company, whose anarchic effects include a tattered airborne sofa bearing a recumbent dancer. Oracle, says director Sara Shelton Mann, 44, surrealistically charts the development of the human ego from childhood to death. "I want the audience to have a sense of participation," says Mann. Even for New Yorkers, an ego trip involving a dancing refrigerator surely will prove one of a kind.

—By Michael Small, from bureau reports


Anyone with the stamina to watch all of it is allowed to leave the monthlong First New York International Festival of the Arts feeling awe, befuddlement...or anything else. A very strange combination of traditional and contemporary weird, the festival, which began June 11, is expected to draw half a million people to 350 productions featuring 3,800 artists from 30 countries. Offering bountiful servings of dance, theater, film, music, martial arts and performance art at 55 locales around the city, the program ranges from the sublime to the profoundly ridiculous. There is, for example, the singer who has sold more records than anyone else in the world—not Frank or Elvis (a likely no-show despite reports of his continued presence among us) but India's Asha Bhosle. Eduardo Pavlovsky will be there—he's an Argentinian psychiatrist who stars in his own one-man play—as well as Jason Robards and Colleen Dewhurst, who are performing in two Eugene O'Neill plays. The musicmakers include France's Pierre Boulez, conducting his own avant-garde compositions, and Laibach, a Yugoslavian rock group. Boasts Martin Segal, the retired chairman of Lincoln Center, who has been stirring the pot for the big show since 1975, "It will illuminate the wonders of this century." Plus, you can take the kids. Here are some highlights:
Advertisement
Today's Photos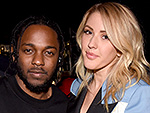 Treat Yourself! 4 Preview Issues
The most buzzed about stars this minute!