People Top 5
LAST UPDATE: Tuesday February 10, 2015 01:10PM EST
PEOPLE Top 5 are the most-viewed stories on the site over the past three days, updated every 60 minutes
Meeting in Vegas, Comics Share the Gift of Laughter and a Sense That the World's Checking Them Out


Take the opening-night cocktail party—please. One guy walked around with a duck puppet on his hand. Another amused his peers by balancing chairs on his face. The hip and quick-witted comics admitted to a kind of identity crisis: "This convention represents everything I usually make fun of," quipped L.A. comic Craig Shoemaker. "I can't believe I'm wearing a name tag."

Comedy, of course, is no laughing matter. As comics keep reminding us, it's a serious business. In fact, it was business that brought nearly all of the 230 paying guests to this four-day yuck-a-thon. "It used to be there was no place for comedians to work," says Budd Friedman, otherwise known as the Godfather of Comedy and owner of six Improvisation clubs across the country. "Now there are so many places, you can work your ass off. There is a comedy explosion going on." According to Friedman the hills are alive with the sound of laughter emanating from an estimated 280 U.S. comedy clubs. At least 55 club owners showed up at the convention along with dozens of TV casting directors and even talent scouts—if that's the correct term—from a soon-to-be-revived Gong Show. With this in mind, 56 of the comics lined up for the chance to give showcase performances. It was a shtik-and-carrot shot at the limelight, and jokes were filling the air like buckshot.

Big Daddy Graham: "I don't want to say my wife and I are having problems, but she just bought me a smoke alarm with a snooze button." Da-dum.

Chas Elstner: "I saw the most amazing thing the other day. A Volvo without a baby seat." Da-dum.

Stanley Ullman: "I guess you know what PMS means—Punish My Spouse." Da-dum.

The other acts ranged from the good to the bad to the strange. In that last category were Jim Bentley and Tim Haldeman. Actors who have appeared on TV sitcoms including Family Ties and Newhart, they got together six months ago to create a comedy-magic routine. In the traditional top hat and tails, Jim plays the Magician. Tim, almost fetching in a purple evening gown and pearls, plays Monique, his lovely assistant. They usually get $35 per performance. "You know what this act is," explains Jim. "It's Some Like It Hot." In the last six months, they estimate, they've done 150 shows, including a senior citizens festival in Santa Barbara, Calif. "The average age." says Tim, "was deceased."

"We hope to get more bookings out of being here," adds Jim. "We're looking to get a sitcom. You know, we really are the Odd Couple."

The mornings were given over to seminars, including one by Timothy Leary—How to Turn Your Stand-up into a One-Man Show—that sounded suspiciously like his life story. Another favorite, Comic Writing, was presented by one of the most esteemed of all gagmeisters, Danny Simon, brother of Neil. Among the convention's highlights was the two-man lecture by Robert Morton, producer of Late Night with David Letterman, and Jim McCawley, who books comics for The Tonight Show. Between them, these two hold the keys to comedy's Magic Kingdom. "The two main avenues to the American people are Letterman and Carson," says Rory Rosegarten, who manages nine comics, including Robert Klein. So the packed room was hushed when Morton and McCawley set forth their wisdom. Religiously—for of course this is their life's blood—the comics actually took notes on legal pads, as if this were Comedy 101 and they could count on a test at the end of the week. "There's a certain style we buy," said Morton. "We don't buy impressionists, chain-saw jugglers or acts that work with a puppet. No offense," he told the comic who works with the duck.

As it turned out, the aspiring funnymen didn't have all the good lines. Noticing that a shy, soft-spoken type who owns a club in Toledo, Ohio, had wandered off by himself during a get-together, comic Leo Nino attempted a social rescue.

"You enjoying yourself?" he asked, being friendly. "You like to gamble?"

"Of course I like to gamble," the club owner snapped. "I booked you, didn't I?"

—By Jack Friedman, with Scot Haller in Las Vegas


I just flew in from Las Vegas and, boy, are my arms tired. Da-dum. And speaking of the City of Lost Wages... Did you hear the one about the American Comedy Convention? Call it a joke if you like, but seriously, folks, it really happened. More than 100 comics in search of a future shelled out $300 apiece to stand up and be counted at the world's first-ever comedy convention in Las Vegas. And right off, you could tell this affair was going to be a lot less conventional than, say, a convocation of Shriners.
Advertisement
Today's Photos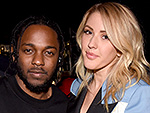 Treat Yourself! 4 Preview Issues
The most buzzed about stars this minute!