People Top 5
LAST UPDATE: Tuesday February 10, 2015 01:10PM EST
PEOPLE Top 5 are the most-viewed stories on the site over the past three days, updated every 60 minutes
Dealmaker Melvyn Paisley's True Colors Are Questioned in a Defense Corruption Probe


But now the devil-may-care pilot is running into flak. The recently disclosed federal investigation into Pentagon corruption, Operation III Wind, threatens to blow Paisley no good. The two-year probe has focused on alleged bribery, bid rigging and conspiracy among Pentagon procurement officials, weapons contractors and the consultants who bring them together. At least 20 individuals and 19 corporations are reportedly under scrutiny. No charges have yet been filed, and most of the allegations remain secret, but Paisley is the highest-ranking—and certainly most flamboyant—former government official named in court papers thus far.

Government investigators, who obtained warrants to search his home and office, allege that Paisley, 64, after going to work in 1987 as a $200,000-a-year consultant to contractors including McDonnell-Douglas, used his influence and inside information to help the St. Louis-based aerospace firm land contracts worth billions of dollars. The widening scandal may yet engulf Paisley's confidant, former Navy Secretary Lehman.

The reported allegations against Paisley come as no surprise to some of his former colleagues. "Paisley bragged about his doings all the time," says James Durst, a Boeing executive from 1971 to 1977. Paisley rose to a top post with Boeing during a 28-year tenure that ended when he went to the Pentagon in 1981. "I heard him brag about bribing MAGs [military assistance groups, armed forces personnel who act as liaisons between defense contractors and foreign governments]." Another time, says Durst, Paisley "came into my office and started joking about bugging a competitor.... There were other guys who did things that weren't right, maybe illegal, but nothing like Paisley."

Durst claims he was pressured to retire in 1977 because he complained about such practices. After losing his job, he says, he approached Paisley's boss, Boeing Aerospace vice-president Benjamin Plymale, with documented charges against Paisley, including "prostitution on expense accounts" and "using expense accounts to cover illegal activities." Boeing, Durst says, took no action.

When Paisley left Boeing to join his friend Lehman at the Pentagon, the FBI's security check on Paisley should have set off alarms. His résumé was puffed to the bursting point, listing, for instance, a master's degree from MIT that he had never earned. But his appointment as an assistant Navy secretary went through the Senate without difficulty. In 1982, with the help of ex-Idaho Gov. Don Samuelson, Durst says, he contacted Nevada Sen. Paul Laxalt to reiterate his charges against Paisley, and Laxalt's office told Durst his letter had been forwarded to Lehman and Secretary of Defense Caspar Weinberger. Again, according to Durst, there was no response. Finally, in 1983, Durst took his complaints to the Seattle office of the FBI, once more to no avail, he says.

Meanwhile, Paisley was consolidating control over the development and purchase of Navy weapons. Many Pentagon insiders were troubled by the fact that, though he commanded a budget of $10 billion, he often seemed lacking in technical expertise. "Like most political appointees," says one, "Paisley didn't know a decimal from a dumbbell."

Lehman and Paisley have circled the wagons since news of the Pentagon scandal broke, saying nothing publicly and seldom leaving their opulent McLean, Va., homes. But Paisley's attorney, Robert Plotkin, says, "Basically he denies having done anything wrong."

Paisley's fourth wife, Vicki, has also reportedly attracted investigators' interest. According to published reports, she may have helped him copy classified documents, and was reportedly put on the payroll of at least one defense consulting firm while her husband was still at the Pentagon.

All the publicity spurred renewed police interest in the 1968 death of Paisley's second wife, Mary Lou, an amateur painter. According to the coroner's report, Paisley found her at 2:30 a.m., lying on the bathroom floor of their home near Seattle with her face in towels soaked with carbon tetrachloride, a highly corrosive toxic solvent that, he said, she had been using to clean her brushes. Paisley added that she'd taken two of his sleeping pills, and the coroner's report concluded that Mary Lou had been overcome by fumes and died of excess fluid in her lungs. Local authorities recently re-examined the case but dropped it for lack of new evidence.

Whatever Paisley's role in alleged Pentagon corruption, critics of the military procurement process say that the revolving door between the Pentagon and private industry makes such skulduggery inevitable and widespread. "There's a real danger in accepting the Pentagon line that it's just a few bad individuals to blame," says Danielle Brian-Bland of the Project on Military Procurement, a nonprofit Pentagon watchdog group. "It's the system." Five years ago, Paisley himself told a congressional committee what he thought the government should do about corrupt military officials and defense contractors. "You can't have this kind of stuff going on," he said. "You have to hang them from a tree where everyone can see them."

—By Montgomery Brower, with Jane Sims Podesta in Washington and Dirk Mathison in Seattle


Melvyn Paisley was always a high-flier. In World War II, "Curley," as he was known, piloted a P-47 Thunderbolt fighter, winning 22 decorations for his air-combat exploits over Germany. More recently, during his six years (1981-87) as assistant secretary of the Navy for research, systems and engineering, he hung his old flight jacket behind his Pentagon desk and bragged about flying the armed forces' hottest jet fighters. He and his close friend, then Navy Secretary John Lehman, led a different sort of high life. The two skied at exclusive resorts in the Alps, dined at four-star restaurants in Europe and chartered trains to Army-Navy football games for themselves and hundreds of buddies. Paisley, four times married, sometimes boasted of his sexual conquests like an ace counting kills.
Advertisement
Today's Photos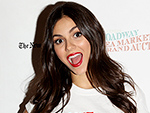 Treat Yourself! 4 Preview Issues
The most buzzed about stars this minute!