People Top 5
LAST UPDATE: Tuesday February 10, 2015 01:10PM EST
PEOPLE Top 5 are the most-viewed stories on the site over the past three days, updated every 60 minutes
Trying to See the Virgin Mary, 12,000 Faithful Flock to Texas and Lift Their Hopes to Heaven


The pilgrims, some from as far away as California, were drawn to Lubbock's St. John Neumann's Catholic Church for the Feast of the Assumption, which celebrates the Catholic Church's belief in the Virgin Mary's bodily ascendance into heaven. The local church has been the focus of miracle watchers since three parishioners publicly claimed last spring that they were receiving messages from the Mother of God. ("Continue your prayers," is a typical example.) The communiqués arrive during their Monday night rosary service and are transcribed by the trio using Bic pens and yellow legal pads.

Mary Constancio, 33, a former respiratory therapist, was the first to get the Word. It was, says Constancio, a plumber's wife, "like a voice in my heart, very gentle, very loving." For Mike Slate, a 39-year-old retired master sergeant from nearby Reese Air Force Base, "It began with a little quickening in my stomach. Then I heard the voice in my head." Housewife Theresa Werner, praying in the church one Saturday afternoon, suddenly "smelled the strong odor of roses, very overwhelming, but sweet and pleasant."

That, according to the church's pastor, Msgr. Joseph James, is a sign of the Virgin's presence. It may be significant that his parishioners experienced their visitations after James, 56, a Charismatic priest, returned from a trip to Medjugorje, Yugoslavia, last year. The Virgin supposedly appears there on a daily basis, and Monsignor James says he experienced the scent of roses during his retreat. "All of a sudden I smelled what I thought was cheap perfume," he says. "I thought, 'Gosh, why do they have to pour it on so thick?' "

Crowds began to pack the church's services, and a rumor soon spread that the Blessed Mother would make an appearance in Lubbock on Aug. 15. By that afternoon 45 state troopers were detailed to manage the crowd gathered on the grassy hillside outside the church. Hundreds of the ill and handicapped waited in reserved space in the church's courtyard. Then, at 6:05 p.m., just after priests began Mass on a rooftop altar, the crowd began to roar and point to the sky. Where some saw only the sun behind some cumulus clouds, others saw enough to make them reach for their Polaroids. Hundreds claimed to see Christ or the Virgin Mary in the shimmering heavens.

So far, Catholic officials are being diplomatic about the Lubbock apparitions. "The Church has always been cautious about judgments of this sort," Bishop Michael Sheehan said in a released statement. "The tradition is never to presume supernatural causes for things that can have natural explanations." Whatever the cause, it was quite a spectacle. "It's just like Woodstock," opined one nonbelieving onlooker, a tennis pro from Dallas. "Only Hendrix isn't playing." Said a believer, Mamie Fertitta of Beaumont, Texas: "I saw the sun pulsating a lot and saw Jesus about 10 times." And no one, really, could say she didn't.

—By Susan Schindehette, with Anne Maier in Lubbock


Lubbock is an isolated little city (pop. 173,969) about halfway to nowhere on the windswept plains of the Texas Panhandle. Among the town's claims to fame: It is rocker Buddy Holly's birthplace, as well as the site of a rash of 1950s UFO spottings that came to be known as the "Lubbock lights." Last week there were renewed reports of extraterrestrial sightings in Lubbock—but not of spaceships. This time, many of the faithful in an estimated crowd of 12,000 swore that they saw an apparition of the Virgin Mary.
Advertisement
Today's Photos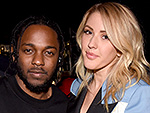 Treat Yourself! 4 Preview Issues
The most buzzed about stars this minute!