People Top 5
LAST UPDATE: Tuesday February 10, 2015 01:10PM EST
PEOPLE Top 5 are the most-viewed stories on the site over the past three days, updated every 60 minutes
Playing a Gangster's Spitfire Wife, Mercedes Ruehl Heists the Spotlight in Married to the Mob


In director Jonathan Demme's new film comedy, Married to the Mob, Connie is played by Mercedes Ruehl, an actress who, in her mid 30s, has been waiting a long time to be noticed. With her beehive hairdo, her gaudy couture and a vocabulary that would make a punk rocker blush, she soytainly makes herself noticed here. Bringing controlled fire to a hilarious role, Ruehl not only steals the movie from stars Michelle Pfeiffer and Dean Stockwell but marks herself as an instant contender for the Best Supporting Actress Oscar.

A role she was dying to play, no? No. A convent school graduate who isn't comfortable swearing," Ruehl says she felt ambivalent about auditioning to portray what she calls a "crazy, strident, aggressive, foulmouthed character." Even after she won the part, says Ruehl, "I threw down a lot of obstacles before the first day of shooting." They included vanishing for two weeks before filming began and contracting a case of poison ivy that left her covered with rashes when she showed up for work. "I had a short circuit between my conscious and subconscious about this part," says Ruehl. "Jon [Demme] called me and said, 'Mercedes, do you really want to do this film?' Finally I said to myself, 'Get it together, girl!' "

Her divided psyche reunited, Ruehl threw herself into the role, even accompanying costume designer Colleen Atwood on forays to Long Island malls to find Connie's wardrobe. "We wanted clothes that were big and brassy but of good quality," says Ruehl, who, for a funeral scene, found appropriate attire in a black dress with a leather bodice, flowing jersey skirt and huge, leg-of-mutton sleeves. "We were in the midst of a massive taste warp out there in the malls," says Ruehl. "It's Beyond the Valley of the Outrageous." Once the clothes, the teased hair and inch-long nails were in place, Connie was ready to be born. Before Married to the Mob came along, Ruehl's career was limited mostly to off-Broadway plays and bit parts in films. (She was the laxative lady in Woody Allen's Radio Days, who sang, "Get regular with Relax.") "I was scraping for everything," says Ruehl, who supplemented her acting income by waitressing, working in department stores and distributing leaflets. By 1985, after 12 years of struggling, she began to see acting with "a mix of despair and anger," she recalls. "But I said to myself, 'Stay on this road, steer where it's going, and try to stay alert behind the wheel.' "

Her straight-ahead determination began at age 7, when, inspired by the rituals of the Catholic Church, she put on shows in the backyard of her Silver Spring, Md., home. She's the only daughter of Vincent Ruehl, a retired FBI agent (her role in Married to the Mob, admits Vincent, "is an unusual twist, considering her background"), and Mercedes, a teacher. Ruehl attended Catholic high school and graduated with an English literature degree from the College of New Rochelle, N.Y., a school run by the Ursuline order of nuns. Still considering herself "a good Catholic girl," Ruehl lives alone in a comfy, Mexicana-decorated one-bedroom co-op on Manhattan's Upper West Side. Many weekends, however, are spent in a converted church she rents in Dutchess County, N.Y., where her boyfriend, Nathan Lewis, 24, works as a carpenter. "I can open my heart to her," says Lewis, who first met Ruehl last September when, dispatched by her landlord, he waited for her at the train station and showed her around town.

"It came totally out of left field," Ruehl says of the romance. "Neither of us is sure where this is going, but it has been wonderful for me."

She's pretty sure about where her career is going—or at least where it isn't going. "If I get typed as a virago after Married to the Mob, I'll just pull in my belt and eat salads, and wait until something different comes down the track," promises Ruehl. "I'm going to keep a foxy eye out for a different role. I don't want to be cast in a groove. I know this sounds brave, especially since I have a mortgage to pay, but I've waited a long time for this. I'm fully prepared to wait again."

—By John Stark, with David Hutchings in New York


In all of Long Island, N.Y., there's no one tougher than mob boss Tony (the Tiger) Russo—no one except his obsessively jealous wife, Connie. Moving like Roger Rabbit on Methedrine, grunting "Outta my way, dogface" to every male who obstructs her path, Connie can turn Tony the Tiger or anyone else into a groveling pussycat.
Advertisement
Today's Photos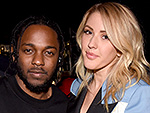 Treat Yourself! 4 Preview Issues
The most buzzed about stars this minute!