People Top 5
LAST UPDATE: Tuesday February 10, 2015 01:10PM EST
PEOPLE Top 5 are the most-viewed stories on the site over the past three days, updated every 60 minutes
Mississippi Magnate Robert Hearin Is Worth a King's Ransom, but He Can't Buy Back His Kidnapped Wife


Hearin, whose fortune, earned principally in oil and gas, has been estimated at more than $100 million, is probably the richest man in Mississippi. The cars have been outside his home for more than a month—ever since his frail, 72-year-old wife, Annie Laurie Hearin, was kidnapped. Her abduction has shaken Jackson, the state capital, to its genteel foundations. "It's like a long, living nightmare," says Louise Nichols, a member of Annie Laurie's bridge club. "She's such a grand person and has so many friends. All her neighbors adore her."

The mystery of who kidnapped her is both baffling and bizarre. FBI agents have been put on the case to assist local police. "It's very peculiar, very strange," says Dale Danks, a friend of Hearin's and Mayor of this city of 215,000. "There's hardly any resemblance between this case and any other case that's ever been recorded—including international terrorist activities."

In this case, the kidnappers demanded no precise ransom, nor did they specify a method of delivery. Even stranger, they seemed to be demanding money for people who cannot all be involved in the crime—a dozen businessmen, onetime franchise holders in a company called School Pictures of Mississippi. They had allegedly been treated harshly by the hard-driving Hearin.

Annie Laurie disappeared from her home on the afternoon of July 26, sometime after 3 p.m., when her maid left. When Hearin arrived home at 4:30, he noticed nothing amiss. But when his wife did not appear, he called his son-in-law, Michael McRee. Together they searched the grounds and later that evening, just after calling the police, found near the doorway a typed ransom note. It was riddled with errors in grammar—perhaps intentionally, to mislead investigators.

The note read, "R bert Herrin [sic], Put these people back in the shape they was in before they got mixed up with School Pictures. Pay them whatever damages they want and tell them all this so they can no what you are doing but don't tell them why you are doing it. Do this before ten days pass. Don't call police."

Blood drops of the same type as Annie Laurie's were found at the doorway.

The ransom note went on to name 12 men, all associated with School Pictures, which develops and prints photographs of students throughout the South. Hearin had taken control of the faltering company, cut costs and by the early '80s had put it back on the road to profitability. Along the way, he sued a number of franchisees who were behind on their payments to the company, including all of those named in the ransom note. According to Beth Holland, city editor of the Jackson Clarion-Ledger, Hearin had a reputation as a "very tough businessman." Yet others praise him for his philanthropy. "He's a compassionate individual," says Mayor Danks. "You just can't drive around Jackson or the state of Mississippi and not see something that Mr. and Mrs. Hearin have contributed."

Twelve days after the kidnapping, Hearin, an intensely private man, gave his first-ever televised press conference, to plead for his wife's release. "Like any businessman," he said, "I've, made decisions which may appear to others as unfeeling, but those appearances are just not true. Moreover, those business decisions were mine, not my wife's. She had absolutely nothing to do with them."

There was a glimmer of hope Aug. 15, when Hearin received a handwritten letter from his wife, asking him to comply with the kidnapper's demands. FBI experts confirmed the authenticity of the letter, which bore an Atlanta postmark. The next day Hearin paid out a total of nearly $1 million to the 12 men named in the ransom note, some of whom returned the checks. Since then, there has been no further word from either the kidnapper or Annie Laurie, who suffers from a chronic intestinal inflammation that could be fatal unless treated daily with medication. Friends are also concerned about her state of mind. "If she's still alive, what in the world does she do with her time besides being scared to death?" says bridge partner Nichols. "She's so well read, I hope whoever has her gets her some good books."

Somehow those who knew Annie Laurie Hearin find it difficult to believe she is gone. "Every morning I look out my window and think she will be back today," says her next-door neighbor. "I think that maybe we'll have the end-of-summer neighborhood picnic, and we will go together. It would be a joyous day for us all."

—By Jack Friedman, with Jane Sanderson in Jackson


Among the stately mansions in the exclusive Woodland Hills section of Jackson, Miss., peace and tranquillity seem to prevail. The lawns are perfectly manicured, the gardens lush, the swimming pools gemlike. The only reminders that life there can be less than idyllic are the unmarked FBI cars parked outside 139 Woodland Drive, the sprawling, brick Georgian home of Robert M. Hearin, 71.
Advertisement
Today's Photos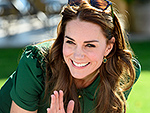 Treat Yourself! 4 Preview Issues
The most buzzed about stars this minute!