People Top 5
LAST UPDATE: Tuesday February 10, 2015 01:10PM EST
PEOPLE Top 5 are the most-viewed stories on the site over the past three days, updated every 60 minutes
Bob and Betty Davis Count Down to Their Own Private Blast-Off


As president and secretary-treasurer of E' Prime Aerospace Corp., a mom-and-pop rocket shop named after the scientific shorthand for Einstein's relativity equation, the Davises are commercial space pioneers. Don't look to them for satellite footage from Mars—the Davis craft, Loft-1, measures only 14 feet tip to tail and should climb no higher than four miles in the atmosphere—well below the flight lanes of large commercial jets. As for passengers, Loft-1 boasts neither men nor monkeys, though it will carry a doll (to be marketed later by a Rhode Island company) and equipment for four experiments designed by college and high school students.

Still, the Davises' ship represents history—of a sort—in the making. If all systems are go, Loft-1 will be the first privately launched rocket ever to carry commercial cargo. (Former astronaut Deke Slayton sent up the first private rocket, aloft 10 minutes and peaking at a height of 190 miles, in 1982.) With their symbolic flight, the Davises' company becomes the first to respond to President Reagan's plea to help keep the U.S. in space after the Challenger explosion in 1986. Though major corporations such as General Dynamics, Martin Marietta and McDonnell Douglas all plan to launch their own spacecraft within a year, tiny E' Prime Aerospace is out in front for the moment. "The big boys had the same opportunities we did," says Bob. "But we're the first."

Barring the sort of complications that routinely postpone even the most massively supported space shots, the Loft-1, under an arrangement with the Air Force, will take off this month from Cape Canaveral pad No. 47. In marked contrast to last month's elaborate Discovery launch—which Bob and Betty witnessed "with a crowd of people with tears running down their cheeks," he says—the launch of Loft-1 will be a more modest spectacle. E' Prime's 25 employees, and some 300 onlookers, are expected to fill the NASA screening room to view the 15-minute flight. Two boats and a helicopter will position themselves about six miles out in the Atlantic. After splashdown, the helicopter crew will drop markers—two old bleach jugs painted fluorescent red—so that one of the boats can recover the part of the rocket containing payloads. The Davises estimate that this little adventure will cost $250,000, financed by stock sales and private investors.

Bob Davis, a slim man so rooted to the nuts-and-bolts details of his work that he wears a tape measure on his belt, grew up in Titusville, Fla., only a few miles from the launch site, tinkering with a chemistry kit and devouring Buck Rogers comics. In E' Prime's offices, the walls are lined with photos that pretty much tell the history of the space program. Davis himself was recruited to work for the Boeing Company during his freshman year at the University of Florida in Gainesville. "We're the guys who built Cape Canaveral," he says of himself and E' Prime's band of merry engineers, who have 600 years of aerospace experience among them. "When we first got out there, it was just 'gators and mosquitoes."

Davis spent 14 years with Boeing as part of the Minuteman missile test team, then worked on the Lunar Orbiter and the Apollo programs. Bob left Boeing in 1972, as the company's involvement in the space program declined, and founded a research and development company in Titusville. Betty, a native of Decatur, Ala., became the company's comptroller in 1977 and married the boss two years later. (Bob, who is divorced, and Betty, a widow, have five children between them.) At the time, the "bathtub scientist," as she calls him, was working on a variety of projects, including shampoo and fertilizer. But he never took his head out of the clouds, and in 1987 he formed E' Prime Aerospace.

For his part, Uncle Sam is pleased to lend encouragement. "We are really looking to the private sector to pick up more responsibility for our access to space," says Gerald Musarra of the U.S. Office of Commercial Space Transportation. Adds Chris Shove, director of space programs for the Florida Department of Commerce: "They're clearly pioneers in the sense of going through all the bureaucracy to get access to government launch facilities. There's a lot of hope that entrepreneurial companies such as E' Prime will be the ones to take advantage of the commercial opportunities in space."

Bob Davis clearly aims to oblige. E' Prime has already signed a $500,000 contract with LMP Inc., which hopes to market a "space doll," made with powders and chemicals, to be sent aloft on future launches. Davis expects other contracts to follow. "Our future rockets will be 10 times as large and go 250 miles up and carry 250 pounds of weight," he vows. That's a lot of dolls—and Davis won't stop there. "We're going to be the Mayflower moving company of space—and someday move people." Just where he's going to move those people is up in the air—but that's his point.

—By Tim Allis, with Linda Kramer in Titusville


To look at them, you might think Bob and Betty Davis were just a pair of sedentary Sunbelters. Home from the office, Bob, 56, takes a nap before dinner; Betty, 49, picks up her mending. But the Davises' evenings aren't dominated by talk of their grandkids, and Bob and Betty aren't quite ready to pass the torch to the next generation. This month they plan to put a rocket in space—or at least in that neighborhood.
Advertisement
Today's Photos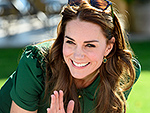 Treat Yourself! 4 Preview Issues
The most buzzed about stars this minute!