People Top 5
LAST UPDATE: Tuesday February 10, 2015 01:10PM EST
PEOPLE Top 5 are the most-viewed stories on the site over the past three days, updated every 60 minutes
Cyber Surfer
Writer J.c. Herz Reports from the Trackless Wilds of the Internet
But unlike ordinary addicts, Herz, 23, was a user on a mission. A freelance music journalist, Herz had been writing a 1993 article for the Boston Phoenix on the computer obsessives she calls net-heads when it occurred to her that "this whole thing would be a cool subject for a book." The result—Surfing on the Internet: A Nethead's Adventures On-Line, published by Little, Brown in March—amusingly describes her half-crazed joyride through the endless and often bizarre reaches of cyberspace. Journalist and computer culture expert Lisa Palac says the book "shows the whole anarchistic aspect of this new experience, the outrageousness and Wild West feeling of the Net that often gets missed by the media. Her book has captured a moment in time. It's a piece of history." In interviews, Herz has compared herself to Hunter S. Thompson, who mined the '60s with his gonzo journalism. Satirist Mark Leyner, author of Tooth Imprints on a Corn Dog, thinks that comparison does Herz a disservice. "[Thompson] is about his own excesses crowding out the subject matter. J.C. has this very sharp and wide-eyed take on the world. She's the most adorable writer in America."
Unlike Thompson, Herz didn't have to leave home. To explore the subculture that has sprung up among the Internet's millions of users, she only had to log on to cyberspace. Herz—who won't divulge what J.C. stands for because it's "too frilly"—had first discovered while an undergraduate at Harvard two years ago what she describes in the book as "this thing that buzzes around the entire world, through the phone lines, all day and all night long. I was so infatuated," she says of her initial forays. Venturing into the virtual back-fence of the Net's myriad discussion groups, she found raging debates over issues such as: Are Bay watch's David Hasselhoff and philosopher Douglas Hofstadter the same person? Does Barney the Dinosaur deserve to live? "It was uncharted territory," Herz says. "I didn't know what to think. I just knew it was strange as hell. There are very few public places where people can collect and discuss the issues of the day. But the Net is actually a public place. It has that atmosphere of the international bazaar. The Net is really just what people say, unedited."
Which, as recent events have revealed, can be very frightening. But Herz opposes any ban on extremist groups using the Net. "If you limit their speech, you just make those people feel more persecuted and paranoid," she says. "They might as well be on the Net so you can see what they're talking about and keep tabs on them."
Computer savvy since childhood, Herz has never been intimidated by cyberspace. "Any kid will tell you what a computer is," she says. "It's a toy." Born in South Africa in 1971, she emigrated five years later from Johannesburg to Houston with her "well-behaved loving family": father Ralph, now 55 and a family physician; mother Andrée, 48, a homemaker; sister Nicole, 21, a student at Northwestern; and brother Mark, 20, an undergrad at Princeton. She and her siblings were encouraged to excel, which meant competing in word and math games, solving intricate crossword puzzles, studying violin and learning computers. "I wasn't like a little hacker girl, though," she says. "I was into punk rock, wore too much black eyeliner and listened to the Smiths all the time."
As a student at Harvard, Herz parlayed her interest in music into a part-time job writing reviews for the Phoenix. After graduating in 1993, she was interning at the Miami Herald and writing freelance articles when she hit on the idea for Surfing. "No one really knew what the Internet was when I got this book deal," she says, still incredulous. "I mean, they bought a book from an author barely old enough to buy alcohol. I was 21!"
Now at work on a second book for Little, Brown, titled Videopolis, a history of video games, Herz is planning to move this summer from Miami to New York City. Between boyfriends, she is living for the moment in a small apartment in South Beach, furnished with a few "old media relics"—a '40s Zenith radio, a 1958 Smith-Corona typewriter and the vintage 1958 Philco Predicta television she bought for $800 with her first royalty check. She says she has finally kicked her Internet habit. "I became really obsessive, trying to get to the edge and find everything there is to find," she says. "But with the Net, there is no edge. Eventually, you just go crazy trying to find it."
STEVE DOUGHERTY
MEG GRANT in Miami Beach
NIGHT AFTER STARRY NIGHT, AS glamorous hordes of models and their hangers-on cruised the nearby strip of fashionable cafes and art deco hotels in Miami's South Beach, J.C. Herz sat alone in her tiny apartment. Sustained by a diet of sugar-coated Lucky Charms cereal and gallons of strong black coffee, Herz was night surfing—by computer. "I spent more time than any human being should spend on the Net," she says of her seven months exploring the global web of computer networks known as the Internet. "I was massively sleep deprived, malnourished and strung out on caffeine." It was, she adds, her "heavy Net junkie period."
Advertisement
Today's Photos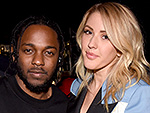 Treat Yourself! 4 Preview Issues
The most buzzed about stars this minute!