People Top 5
LAST UPDATE: Tuesday February 10, 2015 01:10PM EST
PEOPLE Top 5 are the most-viewed stories on the site over the past three days, updated every 60 minutes
The Wild Ones
Rough and Ready, the 2-Year-Old Dilley Sextuplets Have Made Their Parents' Lives An Adventure in Crowd Control
The Dilley children, four boys and two girls, the only sextuplets born in the U.S. in this century, are multiplying the "terrible twos" exponentially. Bringing up baby times six (as chronicled by the Dilleys and their coauthor Sam Stall in a new book, Special Delivery) has already exacted a toll on Becki, 29, and Keith, 31—especially since they spent most of the kids' first year initially with Becki's parents in Geneva, Ind., and later in Greenfield with Keith's father. Fourteen months ago the Dilleys bought a house of their own in Indianapolis.
Built by a sympathetic local contractor who had been through a fertility ordeal similar to the one the Dilleys had gone through, the house was customized to fit the couple's needs and sold to them at cost. It has four spacious bedrooms—including a separate suite for Becki and Keith that is off-limits to the kids. ("I think we'll keep it that way until they're a little older—say 30," writes Keith.) The boys' bedroom is big enough to hold four beds; the kitchen can accommodate six high chairs in a row. A playroom with washable walls connects the girls' and boys' rooms. "For the first time, we didn't have to worry that we were upsetting someone when the kids cried," says Becki. "I feel like we're home. We're finally becoming normal."
Keith and Becki had been trying to have children for five years when Becki finally became pregnant in 1992 with the help of the fertility drug Pergonal. Doctors told the couple to prepare for quintuplets. Only while delivering the babies by cesarean section on May 25, 1993, nine weeks early, did the doctors realize there were six.
Arriving at birth weights ranging from 2 lbs., 2 ozs. to 2 lbs., 13 ozs., the infants spent up to three months in the neonatal unit of Women's Hospital in Indianapolis. With Keith and Becki's two-bedroom house clearly inadequate, the family moved in with Becki's parents. Four months later they went to live with Keith's father in Greenfield, and Becki was able to return to work as a licensed practical nurse in the bone-marrow transplant unit at Indiana University Medical Center. Keith then quit his food-service job—it paid less than Becki's—to become Mr. Mom.
Make that Mr. Supermom. Now every day brings 24 diaper changes and two washer loads of dirty diapers alone, which are less expensive than disposables. Daily grocery consumption includes two gallons of milk, one gallon of juice, one large-size box of cereal and a pound of crackers. For lunch the kids can polish off an entire institutional-size can of ravioli.
Flexibility is a key word. At breakfast, Becki and Keith used to put dry cereal in plastic bowls, but the babies knocked the bowls onto the floor and ate the cereal off the playroom rug. "It was horrible," says Becki. "Keith finally said, 'This is stupid.' So now, rather than spend every morning fighting it, we bring a cereal box upstairs, and Keith just pours it on the vacuumed rug. They eat it that way."
Getting the children ready for afternoon playtime in the backyard presents a different sort of challenge. Becki, whose workday begins at 3 p.m., carries down a plastic crate filled with socks and shoes; then both parents begin the exhausting process of dealing with 12 squirmy feet. As soon as the children are shod, they join a noisy parade around the kitchen's center island, then head off to try and dismantle the childproofing in the adjoining family room. "Nothing is safe with them," says Keith. "But you can't spend your life saying no," adds Becki.
Despite their premature birth, the children are now thriving. Each has a distinct personality. Brenna, the oldest by 30 seconds, is the affectionate one. Julian, the second child delivered, is "Mr. Smiley," say his parents. Quinn, the third, is sweet and generous, offering his cheese slice to visitors. Also the most adventurous, he was first to crawl and stand. Claire, fourth oldest, is the boss, as charming as she is tough. (Keith and Becki compare her to Alexis, the Joan Collins character on Dynasty.) If a brother is lying on the floor having a temper tantrum, Claire will occasionally hit him. Ian, the fifth, is the smallest. "He loves music and drawing—and sleep," says Becki. "Sometimes in the morning the other babies used to climb out of their cribs and into Ian's. He'd go nuts." Adrian, the youngest, is the biggest and most gentle.
Though they are individuals, the kids often do act in unison. "Sometimes you get them all crying in a chain-reaction tantrum," says Keith. Like many multiple-birth siblings, the sextuplets are late to speak. "They understand what we say, but they don't talk," says Becki. "They all know their own names and realize they're different, but they just don't call each other by their names yet."
They do, however, have ways of communicating. During one unwelcome stage, their lingua franca was biting. "For a couple of weeks, they all had these chunk marks on them," says Becki. But that passed. Now they push, tug, snatch, grab, yell and grunt.
As the Dilleys dig in for what lies ahead, their financial worries have eased a bit, thanks to the generosity of local businesses. Still some things, like disposable diapers, remain luxuries. When a nine-month supply of disposables collected in a diaper drive held by a radio station ran out, the family switched to cloth.
This year, Keith and Becki decided to introduce religion into their children's lives. Both are converting to Catholicism; on Monday nights last winter, two babysitters would supervise the brood while Keith and Becki attended religious instruction at Our Lady of Mount Carmel Catholic church. Then on Easter Sunday the children were baptized. "We wanted to have a common religion for the kids growing up, especially because of their being sextuplets," she says. "Sometimes people forget they're just kids and treat them like they're made of gold. We want to give them some firm values along the way to keep them grounded so they won't get too jaded with all the publicity they attract."
Keith, for his part, sometimes feels a little too grounded. He treasures his rare moments of solitude and will stop to browse at his favorite record and computer stores while doing errands. He likes to hole up in his study where he keeps his CDs and computer equipment. One of Becki's treats is to take just one of the children with her when she goes to church or shopping—"and be considered a normal mom with one kid," she says. "They love it, because usually they have to share Mom."
In at least one regard, Keith and Becki are like other parents: they are already acutely aware of the passage of time. "When we got rid of the boys' cribs, I realized they're growing up," says Keith. "Before we know it, they'll be 16, and we'll wonder, where did the time go?"
SUSAN REED
GIOVANNA BREU in Indianapolis
Contributors:
Giovanna Breu.
IT IS EARLY AFTERNOON, BUT THE faces of Keith and Becki Dilley reveal an unmistakable end-of-day weariness. Keith has just put the toddlers down for their nap, giving the couple the first moment of peace and quiet they have had since 6:30 a.m. It lasts just 10 minutes, as thumping sounds send Keith bounding up the stairs. The girls are asleep; opening the door to the boys' bedroom, he finds chaos: the boys are merrily pushing around the frames of their lightweight toddler beds and piling up the mattresses. Keith puts the room back together and closes the door with a firm "Lie down." Just minutes later it's Becki's turn to restore order as the commotion erupts all over again.
Advertisement
Today's Photos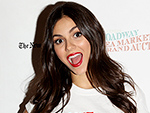 Treat Yourself! 4 Preview Issues
The most buzzed about stars this minute!