People Top 5
LAST UPDATE: Tuesday February 10, 2015 01:10PM EST
PEOPLE Top 5 are the most-viewed stories on the site over the past three days, updated every 60 minutes
Book Worming
A U.s. Professor Falls Under Suspicion in the Theft of Treasured Manuscript Pages from the Vatican
A few days later, Ferrini learned that the leaves were genuine—and together were worth $500,000 or more. They had been preserved since the 15th century under the careful stewardship of the Vatican Library, where Melnikas had been a welcome visitor for the last 30 years. But Ferrini had been right to be suspicious. At the library the treasures had suffered an almost unimaginable insult. They had been haphazardly sliced from a rare manuscript with a penknife.
In retrospect, Melnikas's presentation had other telltale aspects. At various times before the meeting in the professor's Columbus, Ohio, home, Ferrini recalls, Melnikas kept changing his story. He said he had bought the leaves, had inherited them or acquired them in a trade with an artist. "He was as he's always been—jovial, upbeat, a very, very nice person," says Ferrini, who has known Melnikas since March 1994. "He was very enthusiastic."
Ferrini pursued the discussion for several hours. Finally, after he and Melnikas had dinner in an Italian restaurant, Ferrini took the leaves home with him to Akron for research. "A dealer's best instinct is always to take the piece away, even with doubts," says Ferrini.
Beset by doubt, Ferrini quickly sent photographs of the leaves to Dr. James Marrow, a professor of art history at Princeton University. It took Marrow about 5 hours to trace the pedigree of the works. "As a scholar, I could tell that these were exceedingly fine and rare leaves," says Marrow, 54, who did his detective work in Princeton's library. "That night," he says, "every book I needed was in the library. I went through 30 of them. If at any time in that chain, one of the books had not been there, I would have stopped my hunt." Hot on the trail, Marrow worked to closing time, then took the books he needed to his campus office. By midnight he was virtually certain of what he had. The leaves, he felt sure, had come from a 14th-century manuscript—a copy of two Latin treatises on military strategy and agriculture from the 1st and 4th centuries A.D., respectively—made for Francesco Petrarch, the poet and intellectual father of the Renaissance. As far as Marrow or anyone else knew, the leaves were in the Vatican Library—not in Columbus, Ohio.
"I called the Rev. Leonard E. Boyle, head of the library, at 2 a.m.," says Marrow, "and told him about the leaves. Fifteen minutes later he called back to say, 'I have the manuscript in my hand, and you are right. The pages have been cut out.' "
When Ferrini was told, he called in the U.S. Customs Service, which has jurisdiction in cases of international art theft. Agents took the two leaves from Ferrini and recovered a third missing leaf from Melnikas's home.
So far, no charges have been brought against the professor, who maintains his innocence. A native of Lithuania who came to the U.S. in 1950, Melnikas has frequently studied abroad, often in the Vatican Library, where he was a familiar presence during the summer weeks when the library is closed to all but a handful of trusted scholars. "In the history of thefts of rare books and manuscripts," says Marrow, "the only people who do steal them are scholars, because they are the only people who have access to them. It is some mixture of covetousness, supreme egoism, stupidity and greed."
At the Vatican Library, Reverend Boyle feels more than the loss of the manuscripts. "We were friends," he says. "I feel betrayed."
MICHAEL NEILL
BARBARA SANDLER in Akron, VANIA GRANDI in Rome and LISA KAY GREISSLNGER in New York City
Contributors:
Barbara Sandler,
Vania Grandi,
Lisa Kay Greissinger.
THE TWO 600-YEAR-OLD MANUSCRIPT pages were exquisite in every detail and stunningly pristine. But art dealer Bruce Ferrini wasn't happy. Examining the vellum leaves last month in Anthony Melnikas's dining room, Ferrini suspected that their remarkable condition meant they were modern forgeries. Then there was the way Melnikas, 68, a respected professor of medieval art history at Ohio State University, had presented them. "They were in this big, ugly, plastic sleeve," says Ferrini. "It was the last thing you'd expect to find an important work of art in."
Advertisement
Today's Photos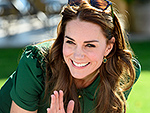 Treat Yourself! 4 Preview Issues
The most buzzed about stars this minute!