People Top 5
LAST UPDATE: Tuesday February 10, 2015 01:10PM EST
PEOPLE Top 5 are the most-viewed stories on the site over the past three days, updated every 60 minutes
Laying Down a Fast Track
Race Driver Kyle Petty Sings His Famous Pop's Praises on a Hot Country Album
For Kyle, 35, whose racing career has been long overshadowed by his father's, hearing on the radio for the first time his own rendition of "Oh, King Richard," a Rodney Crowell-penned ode to Petty pater, was a rush nearly as great as blowing the decals off the competition at Daytona. Included on the NASCAR tribute album Runnin' Wide Open—Sony's bid to cash in on the overlapping audiences for stock car racing and country music—the song shows off one talent Kyle's father lacks: the King, as far as anyone knows, don't sing. Some of the other stars on the country album—Collin Raye, Billy Ray Cyrus and Joe Dif-fie among them—dabble in racing or avidly follow it. But Petty has the pedigree. "I'm the hook, is what it boils down to," he says good-naturedly.
King Richard and long-haired Kyle both appear in the song's popular video. "I feel real honored that my son was smart enough to sing about his daddy," chuckles Richard, who retired in 1992 as the winningest driver in NASCAR history with more than 200 victories. "He's a very multitalented person. He can play guitar, play chess, play tennis. He's not that great at anything, but he's real good at a lot of different things."
If such teasing praise bothers Kyle, he doesn't let on. Though an accomplished racer himself, with seven Winston Cup wins and earnings of more than $6.5 million in 16 years, Kyle has spent his racing life trying to steer out of his father's formidable shadow. Daytona Beach, Fla., has a Richard Petty Boulevard. And at the Atlanta Motor Speedway, a seven-foot bronze statue of Richard looms.
But Kyle insists he doesn't feel lost in his father's gargantuan tire tracks. "I never looked at being Richard Petty's son as being any type of a burden," says Kyle. "I wanted to be a race car driver since I was 7 or 8 years old. I can look back and see that the Petty name helped me get started."
Born in Randleman, N.C., in 1960, Kyle roamed the racing circuit with Richard along with his mother, Lynda, and three younger sisters, Sharon, Lisa and Rebecca. "We lived out of cars and hotels all our life," says Kyle of his travels away from the family homestead in Randolph County, N.C. "We were like a bunch of gypsies." After learning racing from his father—just as Richard had learned the sport from his race-driver father, Lee—Kyle worked in Dad's pit crew until he graduated from high school. At 18, he made his debut, driving an old car of Richard's to a first-place finish at Daytona in the 1979 ARCA 200. Richard wasn't exactly effusive with praise. "He grew up at a time when fathers never told their sons they were proud of 'em," Kyle recalls. "When he tells you you did a good job, that's as good as it gets from that generation." At the same time, Kyle adds fondly, "he never said, 'Drive this way, do this or that.' He was always one to give you just enough rope to hang yourself."
If there's one area in which Kyle outshines his father, it may be as a parent. "When I'm home," Kyle says of his and wife Pattie's three children—Adam, 14, Austin, 13, and Montgomery Lee, 9—"I'm the one that puts 'em to bed and says prayers with 'em every night and kisses 'em good night. And then when they've gone to sleep, I go up and kiss 'em one more time."
But Kyle spends most of NASCAR's grueling January-to-November schedule away from the 380-acre lakeside spread he and Pattie, 42, and the kids share in Trinity, N.C.—10 miles down the road from his parents' house, where lately Richard has been recuperating from prostate surgery. In the heat of the racing season, Kyle, whose singing career is on hold for the duration, contents himself with one-and two-day visits home. He considers these his most important pit stops. "Fallin' out of the Daytona 500 or tearin' up a car is not the end of the world," he says. "When you come home and you tuck your kids in bed and you kiss your wife, that's special. If you go home and they're not there—that's the end of the world."
STEVE DOUGHERTY
SARAH SKOLNIK in Trinity
Contributors:
Sarah Skolnik.
KYLE PETTY HAS BEEN GETTING kicks in cars since he was a baby. Even so, his latest thrill was something special. The only son of racing great Richard Petty, Kyle was cruising a North Carolina highway—at the legal limit—when a song on the radio caught his ear. "I listened to a few words," Kyle recalls, "and I said, 'Dang, that's me!' "
Advertisement
Today's Photos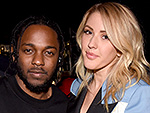 Treat Yourself! 4 Preview Issues
The most buzzed about stars this minute!