People Top 5
LAST UPDATE: Tuesday February 10, 2015 01:10PM EST
PEOPLE Top 5 are the most-viewed stories on the site over the past three days, updated every 60 minutes
Picks and Pans Main: Tube
Critic's Corner
ABC (Thurs., June 22, 9 p.m. ET)
B+
In a bittersweet melodrama, Richard Dean Anderson (Legend) plays a college administrator haunted by the recent death of his 11-year-old son. Talked into coaching a coed Little League team, he becomes attached to one of his players, a mute and mysterious boy named Lucky (Grayson Fricke). At the same time, Anderson strikes up a friendship with a feisty old man (Barnard Hughes) in a nursing home. He presses Hughes into service as his assistant coach.
The role is meatier than Anderson's usual TV action fare, yet he handles it with surprising delicacy. The film's biggest problem is that it can't decide whether it's aimed at kids or adults. Even so, it presents a poignant parable about providence and the bonding rituals provided by sports. Glynnis O'Connor and Ken Jenkins costar.
HBO (Sat., June 24, 8 p.m. ET)
C+
In a drifty dramatization, Oliver Platt plays Yaron Svoray, a U.S.-based Israeli who travels to Germany in 1992 to write a magazine article about the rise of skinhead violence. The early part of the film, as Platt (Funny Bones) mingles uneasily with jackbooted, beer-gulping thugs, is grim and electrifying. But the project curiously loses steam when Platt goes to work for the Simon Wiesenthal Center, posing as the representative of a reactionary American millionaire in order to smoke out the clandestine leaders of Germany's neo-Nazi movement. Somehow the more interested Platt becomes in his crusade, the less we do. Primarily that's because Platt's villainous adversaries become less vivid and, at the same time, the movie's sense of impending danger begins to evaporate. Jonathan Phillips, Peter Riegert and Arliss Howard costar.
A&E (Sun., June 25, 8 p.m. ET)
C-
An English writer (Ralph Fiennes of Quiz Show) inherits a cozy house nestled in a village amid the misty mountains of northern Wales—with one condition: He must care for his late uncle's pet, the big black sea bird of the title. Fiennes is charmed by the creature, but his wife (Helen Schlesinger) most definitely is not.
This ain't Hitchcock, my fine feathered friends. Not by a long shot. It's a murky, obtuse, remarkably uneventful suspense film. Foreboding is a tough mood to sustain for two hours unless something happens from time to time. Awk!
PBS (Mon., June 26, 9 p.m. ET)
A
Renowned documentarian Frederick Wiseman brings his cameras and his penchant for generic titles (Zoo, Racetrack, Model, etc.) to bear on the American Ballet Theatre. The three-hour film is boiled down from nine weeks Wiseman and his crew spent in 1992 at ABT's loft-building rehearsal space in Manhattan. It culminates with the corps de ballet performing in Athens and Copenhagen.
As always with Wiseman, there is no narration. Without it, viewers are forced to concentrate and make their own connections. (Having said that, allow me to provide one hint: that white-haired woman directing dancers from her wheelchair is the late, legendary choreographer Agnes de Mille.)
Even ballet philistines (That's me!) will find these young dancers and their aesthetics—encompassing paradoxical suggestions of rigid discipline and utter abandon—remarkable. You also meet the backstage staff: ballet masters, costumers, bookers, musicians, recruiters, photographers and a physical therapist.
The film illuminates the mesh of art, craft and commerce that goes into a large-scale creative enterprise. And once you've witnessed all the tedious planning and practice during rehearsal, the performances seem exquisite.
>TUBE: The Infiltrator exposes a nest of neo-Nazis; Frederick Wiseman's Ballet is tutu beautiful for words
SCREEN: Batman Forever—just call Val Kilmer the Cape of Good Hope; Congo is a disarming mixture of Hollywood and vine 21
SONG: Dusty Springfield sings soul-fully and talks about surviving breast cancer; Rod Stewart grows up 27
PAGES: Carol Shields cuts a striking Pulitzer winner, The Stone Diaries; jockey Julie Krone recalls her race for glory in Riding for My Life 32
BYTES: Master the domain of the online SAT (Seinfeld Aptitute Test) 39
>SHOW AND TELL
Week in and week out in this column, I yea and nay dozens of shows, from Martin Chuzzle wit to Pig Sty. But when the workday's done, I follow the lead of millions of my fellow Americans: I plunk down on the couch and watch TV for fun. So here's a peek into the prime time of my taste—the shows I viewed most consistently this year.
America's Funniest Home Videos (ABC);
Friends (NBC);
Mystery Science Theater 3000 (Com. Central);
Ellen (ABC);
The Larry Sanders Show (HBO);
The X-Files (Fox);
Spider-Man (Fox);
The O.J. Simpson Trial (CNN);
Frasier (NBC);
The Adventures of Pete & Pete (Nick);
My So-Called Life (ABC);
NYPD Blue (ABC);
Grace Under Fire (ABC);
The
Oprah
Winfrey Show (synd.)
YOU ARE LYING ON YOUR BACK, PRECARIOUSLY balanced on a wheeled aluminum slat, screaming downhill at 65 mph, your skull inches from the pavement. You plummet from a 160-foot tower, tethered to a long, elastic cord. Or you free-fall from 13,000 feet, a plank strapped to your feet so you can surf ether. Are these the dreams you have after eating jalapeños too close to bedtime? Perhaps. But they are also athletic events—street luge, bungee jumping and skysurfing—in the aptly named Extreme Games on ESPN and ESPN2. The demented decathlon—which also includes skateboarding, mountain biking, barefoot waterski jumping and other guerrilla sports—will take place in Rhode Island and Vermont from June 24 to July 1. Some 350 alternative athletes, as ESPN calls them, will participate. Has a nice gen-X daredevil ring to it, eh? If the crash helmet fits...
Advertisement
Today's Photos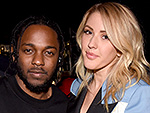 Treat Yourself! 4 Preview Issues
The most buzzed about stars this minute!