People Top 5
LAST UPDATE: Tuesday February 10, 2015 01:10PM EST
PEOPLE Top 5 are the most-viewed stories on the site over the past three days, updated every 60 minutes
Picks and Pans Main: Screen
Love and Human Remains
Nicole Kidman
, Chris O'Donnell
Despite some shortcomings, this second sequel is playful, original and lots of just plain fun.
Director Joel Schumacher does well by Kilmer, letting him use his inherent arrogance and commanding presence to create a convincingly charismatic Batman and Bruce Wayne. (Of course, unlike predecessor Michael Keaton, Kilmer isn't burdened by the expectation of comic behavior.) Kidman, too, appears to great advantage. As a shrink who hooks up with Batman to pursue Jones (as the patently schizophrenic, embittered ex-D.A. Two-Face), she is mostly required to look ravishing and be convincingly seductive. She succeeds roundly on both counts, despite wearing what looks like about a half-pound of crimson lipstick.
Faced with Carrey's Three Stooges overplaying, Jones, as the main villain, all but delivers a clinic in subtlety, as does English veteran Michael Gough, returning as the butler Alfred. He mainly helps the nicely cast O'Donnell, as the surviving member of a family aerial troupe Jones shot up in a circus, break into the act as Robin.
Drew Barrymore
flaunts her natural sleaze as one of Jones's molls, and Ed Begley Jr. makes a memorable appearance as an officious manager at Wayne's factory. The screenplay, by Lee and Janet Scott Batchler and Akiva Goldsman, is refreshingly tasteful and often self-mockingly funny. At one point Kilmer and O'Donnell arrive on a man-made island, and O'Donnell exclaims, "Holy rusted metal!" When Kilmer reacts at what appears to be a reference to the old Batman TV series' catchphrase, O'Donnell makes it clear he was literally talking about holey corroded iron, not doing a "Holy!" joke.
But Schumacher, best known for such humorless thumb-suckers as Falling Down and The Lost Boys, is responsible for most of the movie's shortcomings. He allows his second-string villain, Carrey (as the Riddler), to slather comic mistiming and clumsy upstaging all over the place. And Schumacher shoots all the fight and chase scenes in such intense close-up that it's often impossible to tell what's going on.
Still, overall, it's a very entertaining movie. The title refers to Batman coming to terms with his role and resolving to continue his crime fighting. The appealing chemistry between Kilmer and the boyish but athletic O'Donnell suggests that life will continue to be chronicled onscreen. (PG-13)
Ernie Hudson, Laura Linney, Dylan Walsh, Tim Curry
Dynamic, funny and much less politicized and bogged down in technology than most Michael Crichton-derived movies, this is an unusually disarming action film.
Writer John Patrick Shanley, faithfully adapting Crichton's 1980 novel, too often puts a four-letter word where his imagination should be, but he and director Frank Marshall adroitly juggle a flock of characters and parallel plots.
There is Linney, who musters a
Sandra Bullock
kind of abrasive-but-cute appeal. She plays a willful, pompous communications techie—and CIA alumna—who goes to the Congo (not the actual country here, but a volcanic region that encompasses parts of Rwanda, Zaire and Uganda) to rescue a conglomerate's diamond-hunting team.
There is Walsh, who wants to release his laboratory gorilla back into the wild so it will stop having nightmares.
There is Curry, camping it up wildly as a Rumanian con man looking for King Solomon's mines.
All of them end up on a safari headed by Hudson, the lost Ghostbuster, who makes a witty great white hunter. The party eventually runs into a tribe of gorillas bred to be vicious, but en route they encounter enough jungle-movie clichés to suggest a parody.
The gorillas—all either people in gorilla suits or animatronic Stan Winston creatures—are supposed to be communicative in various ways, but mostly they just say, in so many words, "We are phony balonies!"
The other effects, especially the many laser weapons and devices, are more impressive. So is the scripted banter among Linney, Walsh and Hudson. (PG-13)
Thomas Gibson, Ruth Marshall
The bed-hopping Canadians depicted here aren't shy about dropping their maple leafs. Love and Human Remains, a dark comedy, follows the love lives of two roommates, a gay man and a straight woman ("Honey, I'm homo!" he says, Ward Cleaver-like, upon returning from work), and their circle of sexually available friends.
The man (Gibson, of Chicago Hope) is an ex-teenage television star who now, at 20-plus, earns his paycheck waiting tables. "I find being a waiter more artistically challenging," he sneers when recognized. His roomie is a book reviewer (Marshall) with whom he once had an affair. She still pines for him but is starting up relationships with both a female schoolteacher—her first foray into lesbianism—and a male bartender. And, somewhere out there on the mean streets and possibly much closer, is a serial killer who rips a single earring off his female victims as a bloody souvenir.
The first English-language film by French-Canadian director Denys Arcand (Jesus of Montreal), Remains is often amusing and mildly disturbing and features praiseworthy performances by Gibson and Mia Kirshner as a dominatrix with ESR The movie has a hip, shaggy charm but is bleak of heart, making its upbeat ending ring hollow. (R)
Contributors:
Ralph Novak,
Leah Rozen.
Val Kilmer, Tommy Lee Jones, Jim Carrey,
Advertisement
Today's Photos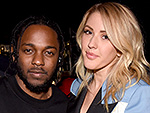 Treat Yourself! 4 Preview Issues
The most buzzed about stars this minute!