People Top 5
LAST UPDATE: Tuesday February 10, 2015 01:10PM EST
PEOPLE Top 5 are the most-viewed stories on the site over the past three days, updated every 60 minutes
Picks and Pans: Pages
Talking With...
Mercy Stone Goodwill, a woman of expansive girth—even before her pregnancy—is seized by a terrible pain while making a Malvern pudding for her husband Cuyler's supper on a hot July afternoon in 1905. Discovered by an itinerant peddler who frantically calls her neighbor Clarentine Flett, Mercy gives birth to a baby girl, Daisy, then expires on the living room couch.
So begins Shields's lush, evocative novel that claimed this year's Pulitzer Prize for fiction. Clarentine promptly abandons her husband and takes the infant to live with her bachelor son Barker, a botany professor at Wesley College in Winnipeg, Man., while Cuyler, a stonecutter by trade, begins building a monument to his dead wife. Daisy, who is reunited with her father at age 11, then spends her adolescence with him in Indiana, forms two lifelong friendships (sorority sisters Fraidy and Beans) and returns to Winnipeg to marry old Barker and raise three children.
The Stone Diaries is the extraordinary story of an ordinary woman, Daisy Goodwill Flett, whose experiences span the century and celebrate the grandeur of work, relationships and family life. Shields has produced an absorbing, subtly comic, beautifully crafted narrative that teaches, entertains and moves to tears. (Penguin, paper, $10.95)
by Marc Eliot
Kato talks. And talks. And talks. At least according to Eliot, who spent 17 hours during five months beginning last October taping interviews with Kaelin for a proposed account of his life with the Simpsons. But a book contract was never signed. Perhaps Kaelin's lawyers thought better of the project a few days before he was to testify. Eliot, author of biographies of Bruce Springsteen and Walt Disney, went ahead with his own richly detailed version based on those interviews.
While Kato's comments to the author don't seem to directly refute his testimony under oath, Eliot's spin on the interviews suggests that on the stand Kaelin minimized the menace he sensed in Simpson's mood on the night of the killings. Kaelin told Eliot that Simpson was very upset with Nicole after their daughter's dance recital, that he seemed strangely preoccupied during their trip to McDonald's and that he was still behaving oddly as he left for the airport.
Eliot speculates that Kaelin shaded his courtroom testimony so that he would neither help convict his friend O.J. nor tarnish his own nascent good-guy surfer-dude image. But it seems equally plausible that Kaelin's lawyers told their client to simply stick to the barest facts on the stand. Who knows if Kaelin didn't initially exaggerate his version of events for Eliot to make their book more sensational? This account may leave readers wondering if Kato himself may have lost track of the truth. (Harperpaper, $20)
by Russell Banks
Veteran novelist Banks has finally done it: He has written the Great American Novel. Or, to be more precise, he has rewritten it. Rule of the Bone is Huckleberry Finn transposed to Upstate New York in the '90s, the tale of a white boy fleeing his depressed, small-minded hometown. He travels to Jamaica, where he finds emotional sustenance in the company of a ganja-smoking Rastafarian.
It's an audacious move, appropriating Mark Twain's masterpiece, and Banks wisely makes his indebtedness plain. Like Huck, Rule's 14-year-old hero, Chappie, has been abandoned by his drunk of a dad. Chappie's trailer-dwelling mom, like Huck's Miss Watson, is kind but clueless. (Worried by Chappie's petty thefts, she points to his stepfather—who has molested Chappie since childhood—as a model of virtue.) Huck fakes his own death before heading downriver with Jim; Chappie hits the road and meets the Jamaican I-Man (J.I.M....could it be coincidence?) after everyone assumes he has died in a video-store fire.
There is method, of course, to Banks's mimicry. By reinventing Huck, he can explore how little (and how much) the perils of American boyhood have changed in 110 years. Like his predecessor, Chappie—who changes his name to Bone so he'll feel tougher—is groping toward maturity in a corrupt world among adults who appear convinced that, as he puts it, "what was right was what you could get away with and what was wrong was what you couldn't."
Banks, who is also the author of Affliction (1989) and Continental Drift (1985), excels at portraying lives on the edge. For kids like Chappie, who finds his father only to discover that he is a murderer, growing up is mostly about disillusionment, and we feel his in our bones. Banks has called society's neglect of children "unintended cultural suicide." In Rule of the Bone he gives us a searing wake-up call. (HarperCollins, $22)
by Julie Krone with Nancy Ann Richardson
The hot breath of barely controlled horses...the thunder of hooves and heartbeats...an excitement based on danger and unknown"—that brush-stroke description of Krone's 1993 race at Saratoga, N.Y., in which she took a fall that nearly killed her, deftly captures the passion of this jockey's life. Indeed, the best parts of this rough-and-ready memoir are like a sensory experience—from Krone's breakneck rides on Filly, the conniving, half-Arab, half-Shetland mare who helped teach her in childhood to ride by touch and feel, to the moments of joy and pain that punctuated her long journey from groom to apprentice to pro.
Despite Krone's talent for riding each horse according to its personality, it was a hard-run race becoming the sport's most successful woman. She was the first to rack up more than 2,800 races, win a Triple Crown race (the Belmont Stakes) and exceed $50 million in earnings, of which she gets a percentage. "Men just didn't want to be beaten by a little girl," she writes, describing how her colleagues colluded during races to close openings and box her in dangerously close to the rail. Further handicapped by her own hotheadedness, Krone became infamous during the '80s for her bad-girl behavior, including a memorable brawl with jockey Miguel Rujano that ended up with the duo duking it out in a swimming pool.
Writing with Richardson, Krone often stumbles. Some reflections feel forced, there are long stretches that seem all names and numbers, and brief glimpses of life behind the scenes—of the infighting among jockeys and their desperate measures to stay thin—leave one begging for more. But let her talk horses, and Krone waxes poetic. Recovering from Saratoga—where she shattered an ankle and suffered a cardiac contusion when a 1,200-pound horse struck her in the chest—Krone describes a friend bringing her a smelly old horse brush "so that I could inhale the rich, salty smell," she says. "So I wouldn't forget what I loved." (Little Brown, $19.95)
by Karen Kijewski
Beach Book of the Week
"Courtney was dead and I was in Las Vegas." With a first sentence that floors the accelerator, Kijewski sends her popular P.I., Kat Colorado, speeding off on her sixth—and one of her most exciting—adventures. The Sacramento detective has just begun to probe the possible murder of Courtney Dillard, a vibrant young woman with everything to live for, when she gets sidetracked by another case—a Vegas "strip stalker." Although this serial slayer is really the problem of Det. Hank Parker, Kat's longtime, long-distance beau, when he gets too close to one of his sources, stripper Amber Echo, it becomes Kat's migraine too.
Feisty and funny as ever, Colorado races to unravel the two mysteries. Despite the ham-fisted, antifeminist views of Courtney's Mormon family, which may raise some readers' fur as much as Kat's, this is one that will keep you glued to your beach blanket. (Doubleday, $22.95)
>Carol Shields
LATE BLOOMER
When her five children were young, Carol Shields, 59, would write for an hour each day before the gang came home for lunch. The pages accumulated, and in nine months she had her first novel, Small Ceremonies. It didn't escape her that it was the same period of gestation as for a baby. For Shields—an Oak Park, Ill., native who emigrated to Canada after her 1957 marriage to Donald, dean of the engineering school at the University of Manitoba, where Shields now teaches—writing and domestic life have long been entwined. "What I've always loved about John Updike's work," says the grandmother of five, "is that he doesn't try to pretend we go through life without a domestic side to our experience. It's always right up front. And it's also true in my books."
Everybody makes much of the fact that you were 40 before you wrote your first novel. Did waiting help?
I was probably braver at 40 than I was at 22. I had a kind of faith in what I was writing, and when you're 22 you don't have that. And I was more honest about the themes that were important.
What are those themes?
I'm interested in the randomness of the world and the synchronicities that occur. Also, how we tell life stories with any truth. You've always got an unreliable narrator, so much gets enhanced, so much gets erased, so much has to be imagined.
Did you ever Imagine you'd win a Pulitzer?
It was a total surprise. I'm still stunned.
Contributors:
Joanne Kaufman,
Louisa Ermelino,
Clare McHugh,
Pam Lambert,
Kim Hubbard,
Paula Chin.
by Carol Shields
Advertisement
Today's Photos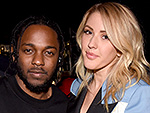 Treat Yourself! 4 Preview Issues
The most buzzed about stars this minute!