People Top 5
LAST UPDATE: Tuesday February 10, 2015 01:10PM EST
PEOPLE Top 5 are the most-viewed stories on the site over the past three days, updated every 60 minutes
Natural Wonder
He Cooks! He Diapers! His Books Get Respect and Make Money!
To rate as a thinking woman's dream-boat, of course, one must know the meaning of angst, and Chabon does. The fuss over Mysteries took a toll on his first marriage, to fellow writer Lollie Groth. "She was glad for me, but she felt bad about herself," says Chabon, whose own fear of being a one-plot wonder didn't ease the stress. (Says Groth, now an English professor at Hawaii's Maui Community College: "I've never been anything but happy for Michael.")
The couple divorced in 1991, and Chabon poured his energies into a novel about an architect's quest to create the ideal baseball field. After 700 pages, he concluded the book "was just wrong" and abandoned it. Wonder Boys—the antic adventures of an unhappily married novelist burdened by an unfinished magnum opus—is Chabon's comic exorcism of those years. "Before I wrote it," he admits, "I wondered if I'd ever finish anything again."
The older of two brothers, Chabon was raised in Columbia, Md., in a family of achievers who rarely did things the easy way. His mother, Sharon, now a lawyer, finished law school while Michael and his brother, Stephen, were children; his father, Robert, a lawyer and hospital manager, was a pediatrician before getting his law and administration degrees. An avid reader from the age of 4, Michael wrote his first story at 5. His parents' divorce when Michael was 11 ("the worst thing that ever happened to me," he says) ushered in some troubled years. "I gained a lot of weight and had terrible acne. I thought I was weird," says Chabon, whose uncool high school activities included heading the Quiz Club, an academic team. At the University of Pittsburgh he majored in English, lost the acne and grew out of the excess pounds. "I came alive," Chabon says.
He also had experiences that would shape his first novel. The Mysteries of Pittsburgh, which Chabon wrote as a graduate student in writing at the University of California at Irvine, is a sexual coming-of-age story. "There was this older student I liked a lot in college, and I thought, maybe I'm in love with him, maybe it's sexual," Chabon says matter-of-factly. "But as soon as it happened, I knew I wasn't interested."
A professor at Irvine sent the Mysteries manuscript to a New York City agent. Before he knew it, Chabon was boy novelist of the month and $155,000 richer. "I wasn't ready," he says. Remembers his brother, Stephen, now an actor: "Michael said money and recognition weren't success. Success was having a wife and family, people around who loved you."
After some restless postdivorce wandering, from Seattle to Key West, Fla., to Upstate New York and west again, Chabon has found that success. He and Waldman, 30, met on a blind date in 1992. "I hadn't heard of him, so I read Mysteries," she says, laughing. "My first thought was, 'Why am I getting fixed up with a gay guy?' " That misunderstanding cleared up, the pair hit it off and married in a Berkeley, Calif., park in 1993. "The rabbi from the gay congregation we belonged to when we lived in San Francisco married us," says Chabon, who feels drawn to gays because "the ones I know are interested in books, gossip—the things I'm interested in." The ceremony, Waldman says, was "a perfect connection of our lives. There were huge women in leather, guys in chaps—and my grandmother."
Baby Sophie was born last year. These days Chabon, who recently completed a screenplay set on a cruise ship in the '70s, writes from 10 p.m. to 3 a.m. in the family's L.A. duplex, then takes over from Sophie's nanny at 1 in the afternoon. The former Quiz Clubber has high hopes for his blue-eyed girl: Before her birth, he entered a list of U.S. presidents into his computer so he could test her on them ("Sick!" says Waldman). But achievement is the least of his dreams. "Ayelet's parents have been married 30 years, and I see the strength she takes from that," Chabon says. "We're both committed to being married for good. It's important for Sophie."
KIM HUBBARD
ANNE-MARIE OTEY in Los Angeles
Contributors:
Anne-Marie Otey.
HE JUST MIGHT BE THE PERFECT sensitive man. Tall, slim and unself-consciously handsome, Michael Chabon reached wunderkind status in 1988 when his first novel, The Mysteries of Pittsburgh, proved to be that rare commodity, a well-reviewed best-seller. Refreshingly publicity-shy—he actually turned down a Gap ad—Chabon, then 24, retreated to an island off Seattle, where he spent three years crafting gemlike stories, published in 1991 as A Model World. Now comes a second novel, Wonder Boys, and reviewers are smitten anew. (The Washington Post's crusty Jonathan Yardley went so far as to call him "the young star of American letters.") But here's the really swoon-inducing part: Chabon, 32, spends six hours a day caring for his infant daughter—and he cooks. "Michael's chicken soup is the best," says his wife, Ayelet Waldman, a public defender in L.A., where the three of them live. "I get sick just so he'll make it for me."
Advertisement
Today's Photos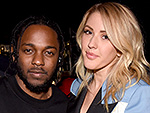 Treat Yourself! 4 Preview Issues
The most buzzed about stars this minute!