People Top 5
LAST UPDATE: Tuesday February 10, 2015 01:10PM EST
PEOPLE Top 5 are the most-viewed stories on the site over the past three days, updated every 60 minutes
Picks and Pans Main: Song
Talking With...
Commercial rock bands must strike a balance between the obligatory raucous pile drivers that fill the stadiums and the emotional ballads that linger on the charts and give an album legs. On its sixth studio release, Bon Jovi skillfully works both sides of that sonic street.
The highlights consist of two bombastic, backbeat-driven rockers ("Hey God" and "Damned") and two atmospheric, surprisingly moving ballads ("Lie to Me" and "Diamond Ring"). Bon Jovi takes the rest of the album off. The bulk of These Days is made up of dreary, mid-tempo anthems with lyrics that reflect dashed hopes and dispossession.
That the release is littered with filler probably doesn't bother the band. Consistency, after all, is the hobgoblin of folk singers. These are rock stars, damn it! (Mercury)
Debbie Gibson
Gibson's pleasant misfortune in the late '80s was to prosper as a musically talented teenager. Praise—and there was much of it—for her 1987 debut album, Out of the Blue, came with the risk faced by every teen success: that critics would turn against her as a grown-up. When her career indeed stalled in subsequent years with less successful albums, she wisely headed for the musical stage, playing Eponine on Broadway in Les Misérables (1991) and starring as Sandy in the London production of Grease! (1993).
Less wisely, Gibson, now 24, returned to the studio to record her fourth album. A voice this unremarkable needs inspired production and strong songs, but gets neither here. (Gibson composed 11 of the album's dozen tunes.) The exception is that proven winner, Carole King and Gerry Goffin's plaintive "Will You Love Me Tomorrow." Otherwise, we have producer Gibson laying on strings ("For Better or Worse") to suggest big emotions, songwriter Gibson showing no spark, and singer Gibson adopting that peculiar singer-songwriter accent, in which "for" becomes "fo" and "Happy" becomes "happ-eh." When she tries her hand at rock and roll ("Don't You Want Me Now"), it's of the deadened, show-tune variety. Gibson should have heeded the advice of another song on this album: "Can't Do It Alone." (SBK)
Tears for Fears
The nuts-and-bolts rock and roll of chart-toppers like Live and Hootie & the Blowfish seems to be the style of the times. Even Tears for Fears's Roland Orzabal has downsized his trademark pomp and highbrow pre-tension. Rather than clutter Raoul and the Kings of Spain with his usual jazzman poses, Sgt. Pepper wannabe compositions and impressionistic doodling, Orzabal, now TFF's only core member, and his current studio musicians play it straight and, at times, surprisingly rough.
The rougher the better. Slow burners like "Falling Down" and "Me and My Big Ideas," which features singer Oleta Adams, may set off sparks, but when Tears for Fears gets tough, Raoul really gets going. The title song opens with muscular guitar chords and then barely pauses for air, while "Don't Drink the Water" swells, ripples and flexes its buff stuff. But for all Orzabal's meat-and-potatoes revisionism, he occasionally slips into his old erudite tendencies. (Can't imagine middle-class, middle-American heroes like Blues Traveler cooking up such an arcane, literary-sounding album title.) Raoul simply makes Orzabal's vision more accessible. (Mercury)
Neil Young
Call it the Dream Team of Grunge. Young, godfather of the genre, takes one of his periodic breaks from his back-up band Crazy Horse and enlists Pearl Jam as his supporting cast. Eddie Vedder & Co. have looked to Young as a sage and mentor since 1993, when they played on the same concert bill. Young has written all the songs here, but Seattle's reigning royalty-in-ripped-jeans provides him enough explosive garage-band fuel to blow the doors off most rockers half his age. And he does.
It's curious that the darkly charismatic Vedder doesn't contribute more than some backing vocals here. He could have sung lead on "Scenery," a perfectly cynical vehicle for Vedder's well-known distrust of fame. (The tune could also be interpreted as another of Young's reflections on Kurt Cobain's suicide, like last year's "Sleeps with Angels" track.) But perhaps Vedder's minor role does serve a purpose: the brooding new pop icon observing the master at work. (Reprise)
>Jon Bon Jovi
YOU CAN FEEL IT IN YOUR TOE—OUCH!
"I've been so blessed in this game," says Jon Bon Jovi. "And it just continues." At 33, MTV's original Peter Pan is happily married to his New Jersey high school sweetheart Dorothea, the doting father of two, and about to make his movie debut this fall in Moonlight and Valentino opposite Whoopi Goldberg. PEOPLE caught up with the rocker in Tokyo last month during an Asian tour, prelude to the band's swing through Europe, which included two shows with the Rolling Stones in Paris. Bon Jovi launches its U.S. tour on July 21.
Do you physically train for a tour?
No. You have to arrive at a place and actually perform to get your chops up. Bombay and Kuala Lumpur were like spring training for us. The first night the show was only an hour and 45 minutes, but it seemed like six. Now we're up to 2 hours and 45 minutes and feeling light on our toes.
When do you know a show is working?
As soon as the house lights go out. It's the little things that happen in those five seconds that make or break your mood. Like the intro plays, the crowd reacts, and the guitar roadie drops the guitar on your toe. You know it's going to be a bad night. Don't think that hasn't happened!
Do critics treat you fairly?
Who knows? From the minute I wrote my first song, I wanted people to like it. Fortunately, some people have. All that ever mattered to me was to be allowed to make records. We've sold 50 million records. Never in my wildest, wildest dreams did I imagine we would achieve that. I never take that for granted.
Contributors:
David Hiltbrand,
Mark Lasswell,
Jeremy Helligar,
Andrew Abrahams.
Bon Jovi
Advertisement
Today's Photos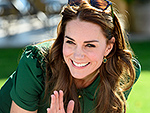 Treat Yourself! 4 Preview Issues
The most buzzed about stars this minute!