People Top 5
LAST UPDATE: Tuesday February 10, 2015 01:10PM EST
PEOPLE Top 5 are the most-viewed stories on the site over the past three days, updated every 60 minutes
Picks and Pans: Pages
Talking With...
Strutting into the Zeitgeist like some morphed cross between Mae West and Shaquille O'Neal, RuPaul isn't your ordinary drag queen. Talented, irrepressible and nearly seven feet tall (not counting heels), he bucked long odds to become a mainstream celebrity: a hip MTV fixture who had a hit song ("Supermodel"), performed at Disney World and even cut a single with Elton John. RuPaul's touching account of his journey from drugged-out go-go dancer to pop-culture icon is a captivating drag-to-riches story that celebrates perseverance and press-on nails.
"I'm going to show you that I am just like everybody else," proclaims RuPaul Andre Charles, who idolized Diana Ross at age 4, sawed the breasts off his Barbie doll at 5 and once marched against the KKK in fishnet stockings and high heels.
Overcoming a troubled childhood in San Diego, RuPaul embarked on a singular quest for stardom that led to New York City go-go bars, The Gong Show and, eventually, MTV Despite a graphic chapter on his cross-dressing techniques, Lettin It All Hang Out is not a ready-for-banning drag queen's handbook; RuPaul cheerily flaunts his show-business savvy, not his sexuality. If he's a little taken with his own gumption ("RuPaul is a boundless energy that can pour itself into whatever shape it wants"), who can blame him? Anyone who has to shave his fingers and toes before photo shoots has earned the right to revel in his success. (Hyperion, $19.95)
by Robert Ludlum
Ludlum's approach to writing has been likened to a game of Scrabble in which the author cleverly rearranges squares marked CIA, the Mafia and international terrorists into best-selling thrillers. Certainly it's a formula that has worked. But after 19 novels, Ludlum might want to consider shaking up the box and grabbing some new tiles.
This time the story revolves around American secret agent Drew Lathao, whose older brother Harry emerges from a deep-cover mission in a secret neo-Nazi training camp with a list of supposed collaborators that includes some of the highest ranking officials in the U.S., England and France.
As usual, Ludlum is at his best hurtling the reader through the ever-widening conspiracy. Page by page he ratchets up the paranoia, with Latham dodging bullets at every turn. But the payoff misses. Strange as it may seem for a novel that tears through the back alleys of Paris and Bonn—with double agents and murderous Nazis in hot pursuit—the overwhelming sense for a longtime Ludlum reader is simply "been there, done that." (Bantam, $24.95)
by Mark Helprin
A fanatical hatred for coffee, a piercing love of women, indignation at the world order and a serious problem with authority distinguish Helprin's octogenarian narrator, writing his memoirs from a hilltop in Brazil: "Call me anything you want. No one knows my name anymore."
He recounts his circuitous path from an idyllic boyhood in Hudson, N.Y., destroyed by the murder of his parents, to these final days in the insect-ridden town of Niterói, where he lives with his young wife, the lush and promiscuous Marlise, and her son Funio, whom he didn't father but loves as his own.
The hero's adventures mimic a 20th-century Sinbad's. Confined as an adolescent to a Swiss lunatic asylum for killing a man, he goes on to become a World War II flying ace, an international investment banker and the husband of a billionairess whom he loses because of—coffee!
Convoluted, hilarious and heartrending, the farcical plot follows the execution of a great crime and reveals in its final pages the reason for the narrator's obsession with "a filthy corruption brewed from a bean that poisons its own tree." Helprin (A Soldier of the Great War) has written an irresistible novel of wrenching truths about revenge, redemption and love. (Harcourt, Brace, $24)
by Vicki Lawrence with Marc Eliot
There's a Cinderella veneer to this bittersweet memoir. In 1966, Lawrence, an 18-year-old UCLA freshman still living at home in Inglewood, Calif., was discovered by a gangly fairy godmother named Carol Burnett. Impressed by Lawrence's song-and-dance finesse (she had just won the Inglewood Fire Department's Miss Fireball talent contest)—and amazed by their physical resemblance—Burnett tapped Lawrence to play her kid sister on the then-fledgling Carol Burnett Show. "My life changed forever," writes Lawrence, who dropped out of college to major in comic mayhem for the next 11 years, with Burnett, Harvey Korman and Tim Conway her nutty professors.
Still, as recounted by Lawrence and Eliot (author of Kato Kaelin: The Whole Truth), this Cinderella rode in coaches that kept turning into pumpkins—or Love Boats (where Lawrence, at 29, found herself adrift in guest shots once Burnett burned out in 1979). Vicki!, a talk show that promised to jump-start her career, was canceled in 1994. following rancorous disputes between Lawrence and her producers.
The rancor in Lawrence's family, meanwhile, recalls Mama's Family, a 1983-85 spinoff of the Burnett Show sketches in which Lawrence played the snarly matriarch of a painfully funny, dysfunctional southern clan. There's little to smile about here as she describes her uncommunicative father, Howard, an accountant; her emotionally abusive mother, Nettie; and her still-resentful younger sister Joni. All of them snubbed Lawrence's 1971 nuptials to Nashville singer-songwriter Bobby Russell, whose violent behavior led to divorce less than a year later.
Lawrence's Prince Charming is her second husband, Al Schultz, a Hollywood makeup man with whom she has a daughter, Courtney, 20, and son, Garrett, 17. Lawrence remains doggedly upbeat. "You have to know what you're worth," she sums up, "know when to fight for it, and know when to move on." Tartly put, but the reader is left with a decidedly sour aftertaste. (Simon & Schuster, $23)
by Clifton Truman Daniel
Clifton Truman Daniel didn't spend all that much time with his famous grandfather. And Truman died when Daniel—eldest son of Harry's daughter Margaret (the mystery writer)—was only 15. So this book is not a memoir of life with the down-to-earth 33rd President. Its true subject is how it feels to be a low achiever in a famous American family.
Daniel, whose father was a managing editor of The New York Times, grew up in New York City, studied at all the right schools, met all the right people and nonetheless (or because of that, as he sees it) became an alcoholic and a drug abuser. He has managed to put his life in order through therapy, a strong marriage and children of his own (plus a job his father secured for him at the Wilmington Star-News in North Carolina), but the book has a whiny tone. Perhaps fellow members of the overprivi-leged club can sympathize with the demons that haunted Daniel. But fans of President Truman's give-'em-hell style will find this book a disappointment. (Birch Lane, $19.95)
by Douglas Coupland
Microsoft chairman Bill Gates doesn't actually make an appearance in Coupland's new work, but the stamp of the high-tech priest is all over this moving and audacious novel.
Written in the form of a diary, Micro-serfs is the story of Dan Underwood and his six housemates, each of whom is unhappier than the next, toiling away as software programmers for Chairman Bill. It's not that the money's bad; there just has to be something better beyond perfecting the Microsoft empire.
One day Dan's friend Michael comes up with the clever idea of a new software company whose main product will be Oop!, a kind of virtual Lego for grown-ups. The clan decides to leave Microsoft's rainy Seattle campus for the sunnier and (they hope) more laid-back hills of California's Silicon Valley.
Somehow the very investment of their sweat and imagination in creating this unlikely product transforms everything that they do. Dan's romance with a brainy programmer blossoms; his father, who was recently laid off by IBM, grows new roots in the computer business; and somehow the Microserfs succeed in "getting a life."
Although Coupland, (Generation X) casts a knowing eye on techie subculture, Microserfs is no mere cyber-gimmick, but a hilarious, intimate look at the way high technology is transforming American life—for better and for worse. (HarperCollins $21)
by Andrew Klavan
Beach Book of the Week
Cynical, philandering St. Louis News reporter Steve Everett seems an unlikely hero. His boss wants his head, his wife wants out, and his colleagues want nothing to do with him. But when he sinks his teeth into the case of death-row inmate Frank Beachum, Everett won't let go. And readers won't stop turning pages.
In a race against the executioner's clock, the reporter is out to prove that Beachum was wrongly convicted of a brutal murder six years earlier. Along with this charged tale, author Klavan, a former newspaper reporter and Edgar Award winner who lives in London (and summers in Connecticut), presents with chilling precision and a gift for language the results of his research into the psychology—and the physiology—of prisoners awaiting execution. From Beachum's state of mind, as he is strapped to the death gurney, to the glinting needles of the lethal injection apparatus, Crime gives the most compelling fictional tour yet of the last mile. (Crown, $21)
>RuPaul
A DRAG TO CATCH A CAB OUT OF DRAG
"THIS BOOK IS DEDICATED TO ALL THE little Ru-Rus in the world who have a dream and may feel that it will never come true," says RuPaul Andre Charles, 34. "A lot of times your biggest defense is perseverance." That is the pop gender-bender's message as he criss-cross-dresses the country on a promo tour with a wardrobe full of custom-made, Chanel-esque suits. "I wanted to appear brainy and smart," he says, "but also sexy and kinda sleazy." After his book tour, RuPaul, the son of an electrician, raised in San Diego and Atlanta, will head to L.A. to make a video of his upcoming single "Free to Be" from the Wigstock soundtrack. While he is on the road, carpenters are busy customizing closets in his new Greenwich Village pad for his collection of couture gowns. "I can't wear the same thing twice, so storing things is a problem," he says. "And I do want to keep my clothes for a RuPaul Museum one day."
How longdoes it take to go from guy to goddess?
About 3 hours. First I take a hot bath I play music (Diana Ross, Donna Summer). I scrub my skin, then shave my legs. I moisturize my whole body before I put on my makeup—four shades of foundation to contour my face, three lipsticks, lots of tones of blush. All the time I'm thinking how gorgeous I'm gonna look.
Are you treated better as a man or a woman?
As a drag queen, I'm adored. But as an African-American man, I still have trouble getting a cab to stop for me at night.
When are you most comfortable?
When I'm in my boxers sitting in front of a television with a remote in one hand.
Contributors:
Alex Tresniowski,
Cynthia Sanz,
Louisa Ermelino,
Michael A. Lipton,
Clare McHugh,
Craig Bromberg,
J.D. Reed.
by RuPaul
Advertisement
Today's Photos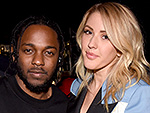 Treat Yourself! 4 Preview Issues
The most buzzed about stars this minute!