People Top 5
LAST UPDATE: Tuesday February 10, 2015 01:10PM EST
PEOPLE Top 5 are the most-viewed stories on the site over the past three days, updated every 60 minutes
Picks and Pans: Pages
Talking With...
Unlike many recent celebrated memoirs, this chronicle is notable for the trauma it does not contain: no major player herein is addicted or abused.
Instead, Salzman, whose 1991 book Iron & Silk detailed the two years he spent in China, lived a pretty average 1970s suburban adolescence in Ridgefield, Conn. He smoked a little dope in high school, worried that he'd never have sex and argued with his father and other adults about the length of his hair. A precocious kid, Salzman was preoccupied with finding the path to Enlightenment, which in his case took turns through martial arts, classical music and, eventually, Yale University. He never hated his parents or even skipped school; his biggest flaw, he suggests, was nerdiness.
On the face of it, this might sound too good to be true—or at least too good to be interesting. But Salzman is a charming, self-effacing writer who, at 35, still maintains an acquaintance with the peculiar combination of arrogance and terror that comprises teenage angst. More unusual, he makes no apologies for trying to achieve, whether his goal is success as a kung fu master or a mail-room clerk. He even states baldly that he "loved college...loved the classes, loved the homework...loved the starchy food." Slackers might gag, but Salzman's story is refreshing in depicting the small triumphs of middle-class life and how even a gifted guy had to struggle. (Random House, $22)
by Ann Beattie
A middle-aged professor at a middlebrow New England college, Marshall Lockard teaches literature to kids whose tastes run to "old Time magazines and books of Garfield cartoons." His marriage to Sonja, a real-estate broker, has grown humdrum (she's having an affair); he has no friends ("there was every possibility he didn't love anyone," he reflects); and he has begun experiencing flashbacks to his childhood, which was dysfunctional before dysfunctional was cool. He feels disaffected, and who can blame him?
The problem with this, Beattie's fifth novel, is that her protagonist's ennui is contagious. Marshall's emotional distance permeates the story, making the characters seem hardly more real than the paper dolls Marshall once played with. When a colleague's alleged indiscretions with a student draw Marshall into a melodrama, it's hard to care.
Beattie, who spent four years (and one dumped first draft) on Another You, is as keen an observer of human foibles as ever. "There was something about his embarrassment about his protruding teeth," she writes, describing Marshall's accused colleague, "that made [Marshall] question whether the events were ... unambiguous." Her fans can only hope that in her next book—short stories, the medium she prefers—Beattie will spin her telling details into a more satisfying whole. (Knopf, $24)
by Virginia Morell
No family has lorded it over an entire field of science the way the Leakeys have dominated the study of humanity's earliest ancestors. From the mid-1930s, when a young, Cambridge-educated missionaries' son named Louis Leakey made his first important fossil discovery, until the literal present (his daughter-in-law Meave announced a major find just last month), the Leakeys, more than anyone, have explained to us how we got here from the planet of the apes.
In some ways, though, the science is the least captivating part of the Leakey saga. As Virginia Morell's irresistible family biography makes clear, the Leakeys are a cantankerous, egotistical clan. Louis himself was equal parts paleontologist, dilettante, tyrant and womanizer (he abandoned his first wife and two children for young archaeologist Mary Nicol and later fell in love with, among others, his proteges Jane Goodall and Dian Fossey).
He was passionate about science too, sometimes to great effect. His discovery of the early hominid Zinjanthropus was a milestone and instrumental in funding and organizing Goodall's and Fossey's primate research. He could also miss big, as when he tried for years to produce evidence of an early human presence in the Americas. In truth, Louis wasn't much of a scientist, but his ability to find fossils was unrivaled. So was his power to determine which scientists were allowed to excavate in Kenya and neighboring countries—a power he wielded spitefully sometimes.
Louis's influence was so great, in fact, that only another Leakey, his son Richard, could replace him. Morell describes the coups that brought about Richard's ascent, along with details of the feuds—professional, personal, political and familial—that have become the rule in human paleontology. Science isn't always pretty, but it sure can be entertaining. (Simon & Schuster, $30)
by Philip B. Kunhardt, Jr., Philip B. Kunhardt III and Peter W. Kunhardt
If hucksters had a patron saint, it would be PT. Barnum, a larger-than-life figure who, while broke, lectured on money-making, passed off a dead monkey as the "Fejee Mermaid" and had his obituary published before his death. Such bravado made Barnum perhaps the finest American practitioner of the art of self-promotion (sorry, Donald).
This richly detailed and captivating biography suggests that Barnum more or less invented show business, combining his instinct for spectacle with a mastery of publicity. At 16 he was swindling customers in his father's country store, tuning up for future successes exhibiting such hoaxes as the "161-year-old slave" (she was in her 70s), the incredible "Man-Monkey" (a dwarf) and Tom Thumb (a growth-stunted 4-year-old). His popularization of the circus was the crowning achievement in a life dedicated to entertainment, a precious commodity in Barnum's Civil War-dominated times.
Issued in conjunction with an upcoming Discovery Channel documentary, this biography is assembled with obvious affection for its subject. Insight into Barnum's drive is spotty, but the book's vivid charm derives from its more than 500 spooky Victorian-era photos and engravings. The great showman himself would have approved of its exultation of his legacy as a hustler who "came to embody an important part of the American spirit." (Knopf, $45)"
by Roderick Thorp
Meet Garrett Richard Lockman, the most terrifying fictional serial killer since Dr. Hannibal Lecter last cooked favas. Lockman is the psychopathic engine that drives this curious, fictionalized take on the still unresolved Green River killings of the 1980s.
During the course of eight years, Lockman, a manipulator who plays games with all around him, goes about his grisly pleasures. A petty thief and scam artist, he is a geek unable to date or even talk to women. He's the kind of guy who, without saying a word, can make everyone on an elevator uncomfortable. Lockman lures young prostitutes into his car, takes them to his basement and tortures them to death. He also slyly makes the authorities believe a policeman is the killer.
Veteran thriller author Thorp, who wrote Die Hard, never lets gore overwhelm the psychological terror. It is the mix of the mundane and the mad that gives River its rush. Lockman's sometime partner in crime, for instance, is a respectable engineer at Boeing, Martin Jones. In public, Jones mows his lawn and prunes his flowers, but inside he wears women's lingerie and hides clothing from his and Lock-man's kills in his bathroom.
Pitted against these demons is Seattle vice detective Phil Boudreau. He suspects Lockman almost from the beginning, but Lockman remains just out of legal reach. In the end, Boudreau must settle for situational ethics rather than the courtroom. Long after the scales of justice are balanced, though, readers will remember Lockman. Open a good Chianti when you read River. (Fawcett, $22)
>Mark Salzman
ZEN AND NOW
As a teenager, Mark Salzman studied kung fu hoping it would lead him to bravery, wisdom—and dates. Now 35, the Ridgefield, Conn., native is an accomplished martial artist, an amateur cellist and the author of four acclaimed books. But don't ask him how he achieved success. Says Salzman, who lives in Glendale, Calif., with his wife, documentary filmmaker Jessica Yu, 29, and their cats Fog and Smog: "The truth about me is that I always did everything backwards."
In Lost in Place's subtitle you call yourself absurd. Why?
For me this story is about the problem of identity Trying to be a martial arts master was about the farthest thing from my real personality. I've always been a verbal guy who enjoyed storytelling, but my interest in Zen led me to try to be silent. It was so uncomfortable.
Was it difficult for you to write so self-critically?
This was the perfect time for me to tell this story. I'm old enough that I can laugh at my adolescence but not old enough yet that I want to eradicate it entirely from my personal history.
Do your parents like the book?
Once I had a draft done, the first thing I did was give it to them. When they said that they had enjoyed it, I was relieved. If they had been upset by the book, I would have ditched it for now or thought carefully about how I might redo it. I couldn't live with a book that they felt badly about.
Contributors:
Sara Nelson,
Kim Hubbard,
Michael D. Lemonick,
Alex Tresniowski,
J.D.Reed,
V.R.Peterson.
by Mark Salzman
Advertisement
Today's Photos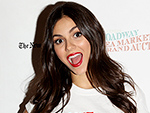 Treat Yourself! 4 Preview Issues
The most buzzed about stars this minute!