People Top 5
LAST UPDATE: Tuesday February 10, 2015 01:10PM EST
PEOPLE Top 5 are the most-viewed stories on the site over the past three days, updated every 60 minutes
Picks and Pans Main: Tube
Programming Notes
The quick verdict didn't just affect news divisions.
Oprah
had to scrap her scheduled Tuesday show pondering O.J.'s fate and instead invited in an audience to watch and react to the verdict with her in the studio for same-day broadcast. The networks lined up the usual array of attorneys and legal analysts, but they were all competing for bigger game: exclusive access to principals in the case. Barbara Walters bagged Kato Kaelin and, later that night, Robert Shapiro for ABC. The interview with Shapiro provided the only fireworks in an oddly muted day. Professing to be "deeply offended" by the defense's reliance on race tactics, the lawyer declared he would never again even speak to his former close friend F. Lee Bailey (see story, page 54). NBC had defense lawyer Barry Scheck in their corner. The DNA bulldog seemed genuinely moved watching prosecutor Christopher Darden break down at a posttrial press conference. MTV countered with an intriguing tandem of commentators: Jesse Jackson and Al Sharpton, who offered subdued and thoughtful reflections on the verdict. Johnnie Cochran executed a quick victory lap, appearing on the CBS Evening News, a special late edition of Dateline and, the following day, on
Oprah
and Larry King Live. Of course, the most eagerly sought subjects were the ones least likely to assent: Judge Ito and O.J. himself. The elusive Simpson was, in the parlance of TV news, "the ultimate get." Emissaries of the Juice have been shopping around a possible pay-per-view special; reportedly both HBO and King World passed on the proposal.
No one network stood head and shoulders above the crowd on O.J.'s Judgment Day, although CNN did the best job of setting the scene, with bomb-sniffing dogs nosing around the courthouse. ABC anchor Peter Jennings experienced a rare awkward moment. As O.J. was being transported to his Brentwood estate, Jennings petulantly asked, "Do we know that this white van that we're looking at has some association with the O.J. Simpson case? Have we the vaguest idea where it's going? There is a deafening silence in my ear." He then surmised that the van was en route to the jail complex, which it had left just moments before. The on-air standouts were those people who provided the most reasoned and informed observations: the low-key, all-star trio of CNN anchor Jim Moret, NBC reporter Kelly O'Donnell and ABC legal analyst Peter Aranella.
Then, finally, this trial which has so thoroughly confounded and consumed us was completed, inducing in most of us an odd mixture of relief and regret. The show is over. We now return you to your regularly scheduled programming.
ABC (Wednesdays, 8:30 p.m. ET)
B
Drew Carey is funny—even before he opens his mouth. With his flour-sack body, bad military-academy haircut and severe, black-rimmed glasses, he looks like some gravy-stained driving instructor from the '50s, the abandoned love child of Brian Dennehy and Edie McClurg. And he does have amusing things to say—for instance, marveling at a drive-through liquor store: "Just the thing for that drunk driver who's constantly on the go: 'Hey, no time to stop at a real bar. I got things to do today. Places to go, people to hit. Busy, busy, busy.' "
The show's weakness is a negligible supporting cast, particularly Diedrich Bader and Ryan Stiles, who are all too repulsive as the slobby friends with whom Carey likes to throw back a few brewskis after work. The producers are clearly trying to remedy this problem. Since the pilot, they've dragged in a pack of brain-damaged yahoos as neighbors. That hasn't helped, but I hope the salvage work continues, because Drew Carey is funny.
CBS (Fridays, 8:30 p.m. ET)
B-
The comic actress and longtime Letterman favorite returns to prime time as a small-town girl from Wisconsin hired as a feature reporter at a Chicago TV station.
The show has a distinctive tone. The characters talk in a more realistic manner than on most sitcoms—speaking in jagged, overlapping bursts, not in carefully choreographed repartee. The episodes, which involve bits of improvisation, feel eerily casual, with friends just dropping by the way they do on Mister Rogers' Neighborhood.
Hunt is an absolute delight playing a woman who seems to have no clue about how attractive she is. But even though the sitcom is somewhat more structured than Hunt's previous, short-lived 1993 show, The Building, it still seems disconcertingly slapdash and drifty.
>TUBE: Drew Carey needs funnier sidekicks; Bonnie Hunt tries her luck in a Chicago newsroom
SCREEEN:
Nicole Kidman
takes on a role To Die For; How to Make an American Quilt makes for patchy melodrama 23
SONG: Red Hot Chili Peppers could use some spice; David Bowie goes Outside the mainstream 27
PAGES: Ralph Martin takes a sharp look at the Kennedy men; Grace Mirabella dishes about Vogue 39
BYTES: Comic Creator lets you design your own cartoons; Le Louvre is a quick fix for art addicts 45
>OUR CHECKERED HERITAGE
TELEVISION DEVOTES itself to two flamboyant chapters in American history this week. On Sunday (Oct. 15, 8 p.m. ET) the Discovery Channel presents P.T. Barnum, a fascinating study of the notorious showman. Narrated by Cliff Robertson, the documentary features an extraordinary collection of photographs. Phineas T. Barnum (1810-91) was a shameless huckster but also a true innovator. He assembled the country's first public aquarium in New York City and the Greatest Show on Earth, the most extravagant circus of its day. In his own time, though, Barnum was known best for his exhibitions of "living curiosities": bearded ladies, albinos, Siamese twins, giants and midgets, including the renowned Tom Thumb. The following night (Oct. 16, 9 p.m. ET), The American Experience on PBS presents Murder of the Century, a wonderfully evocative recounting of the 1906 shooting at Madison Square Garden's rooftop cabaret of Stanford White, New York City's foremost architect and social lion, by Harry K. Thaw, heir to a Pittsburgh railroad fortune. Thaw claimed he was exacting revenge for White's corruption of Mrs. Thaw, better known as Evelyn Nesbit, a celebrated beauty. The murder and subsequent trials (the first ended in a deadlocked jury) whipped the press into a frenzy and gripped the nation. Of course, something like that could never happen today.
FOR 19 HOURS, WE WAITED ANXIOUSLY for the verdict, gorging on an empty TV diet of "expert" conjecture and speculation. Was the request for limo-driver Allan Park's testimony an indication of conviction? Most pundits thought yes. Meanwhile the networks girded for the climax to the Trial of the Century, a TV mega-event on a level with the first lunar landing and JFK's funeral. Network number-crunchers estimate that more than 150 million Americans—almost 60 percent of the population—saw the verdict, which was carried live on ABC, CBS, NBC, Fox, CNN, Headline News, Court TV, CNBC, E!, MTV, Univision, ESPN and ESPN2.
Advertisement
Today's Photos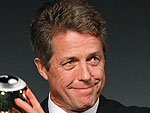 Treat Yourself! 4 Preview Issues
The most buzzed about stars this minute!