People Top 5
LAST UPDATE: Tuesday February 10, 2015 01:10PM EST
PEOPLE Top 5 are the most-viewed stories on the site over the past three days, updated every 60 minutes
Picks and Pans: Pages
Talking With...
So what brings you here?" a guy in a bar asks Lainey Berman. When she bluntly responds that her husband is in a coma and she needs a break from her overwhelming grief, Mr. Suave slinks away, muttering, "That's not funny."
If you're familiar with her earlier novels Talk Before Sleep (1994) or Durable Goods (1993), then you know that turning to Elizabeth Berg for a thigh-slapping read is not a wise use of time. Working on an intimate, first-person canvas, Berg always takes on the big issues: living, loving and loss.
Here, narrator Lainey, wife of the near-perfect Jay and mother of two adorable daughters, is steadfast and vigilant during the months that her husband lies motionless in a nursing home outside St. Paul. Neither the doctors, the nurses nor next-door neighbor Alice believe Jay will regain consciousness, but Lainey has an unswerving faith. She also has the spirit of Evie, a woman who lived in Lainey's duplex during the 1940s, an apparition who floats through the house dispensing bits of down-home wisdom.
Lainey, like Berg's previous heroines, knows how to crack wise, which she does to good effect with uncomely but faithful Alice, whose marriage is unraveling in an unexpected manner. Tough as titanium, the bond between these two women helps Lainey deal with the darkness that has descended on her world.
As she talks to Jay, bringing him gifts and flowers and hope, we're drawn into her newly acquired awareness of life's fragility. This is the terrifically talented Berg at her best. (Random House, $21)
by Kurt Andersen, Lisa Birnbach, Jamie Malanowski
Casey Kasem has a nasty temper. Princess Diana uses profanity. Michael Jackson calls himself "doo-doo head." These and other off-the-record insights spill from Loose Lips, a raunchy, amusing assortment of candid celebrity moments drawn from studio outtakes, court testimony and other public sources (some "vaguely illicit") collected by Spy co-founder Kurt Andersen, The Official Preppy Handbook author Lisa Birnbach and Esquire editor Jamie Malanowski. Eavesdropping on the rich and famous (and the lewd and loutish) also lets us in on Dodgers manager Tommy Lasorda using a four-letter word 22 times in a player meeting, Tom Snyder singing about his anatomy during a commercial break and this exchange between Bruce Springsteen and a lawyer during a deposition:
LAWYER: We all have ways of answering questions with a "yup" or a "uh-huh" or a "um-hmmm." As I'm sure you realize, it's difficult for the court stenographer to take that down and then put it in a transcript so that someone else can read it and then understand that when you were saying "uh-hum" or "um-hmmm" you meant yes or no. So I may from time to time just stop you and say, "Just answer it yes or no." Okay? Do you understand?
SPRINGSTEEN: Um-hmmm. (Fireside, paper, $11)
by Phil Jackson and Hugh Delehanty
You might think a book about Phil Jackson's success as head coach of the Chicago Bulls would consist of just two words: Michael Jordan. Apparently, though, it took more than the artistry of His Airness to lead the Bulls to three straight world championships: It took, according to Sacred Hoops, value-based management, visualization, awareness in action and The Wizard of Oz.
These nontraditional tools were embraced by the NBA's oldest hippie (the son of Pentecostal preachers, he rebelled against a strict religious upbringing by adopting an array of spiritual disciplines). Less a behind-the-scenes look at the Bulls than a motivational primer, Jackson's, memoir makes the case that there's "more to basketball than basketball," primarily Zen Buddhism, sacred Lakota Sioux teachings, mindfulness meditation and compassion toward rival players.
With coauthor Delehanty, a PEOPLE senior editor, Jackson explains how he balanced his masculine and feminine sides and became a supremely centered "invisible leader" who—rather then berate rich and spoiled athletes—would show them clips from The Wizard of Oz and lead them in the Lord's Prayer. Yet the coach also comes across as an innovator shrewd enough to persuade Jordan to score fewer points, so the Bulls could become less "Jordan-centric" and achieve team success.
And true to form, he skips the gung-ho guruism of fellow philosopher-coach Pat Riley, opting to "talk about the spiritual aspects of basketball without sounding like a Sunday preacher." Jackson's mellow musings are an earnest and refreshing answer to the dollar-driven soullessness of modern professional sports. (Hyperion, $22.95)
by Ilene Beckerman
The first day of school. The prom. The interview. Long after ceremonies and feelings have faded, most women can recall, with intricate detail, the clothes they chose for significant occasions. So Manhattan ad exec Ilene Beckerman's sleek little memoir, illustrated with her own drawings, strikes a startling chord.
Beckerman, now in her 50s, keeps her distance from emotion; her centerpiece is style. Her mother ("a large handsome woman" who couldn't afford fancy clothes) dies when Beckerman is a young teen. Soon after buying her two navy blue frocks, her father disappears. Decked out in an "iridescent brocade Chinese-style dinner dress," she catches her first husband passionately kissing the hostess at a New Year's party. She wears the same black-and-red print taffeta maternity dress through six pregnancies. (One of her children, David, will die before his second birthday.) No matter the public or private trials, Beckerman focuses on pinafores and peplums, floral chintz and black faille.
The effect is both unsettling and oddly powerful. "Do you ever think about the clothes we wore when we were growing up?" Beckerman asks one of her oldest friends. "Never," Dora answers. "It was such a painful time." (Algonquin Books, $14.95)
by Kinky Friedman
Kinky Friedman is to the detective novel what Frank Zappa is to rock and roll: a gleeful gadfly who delights in offending purists. Before he turned his hand to bothering crime lovers, Friedman needled pop fans with his 70s country group Kinky Friedman and the Texas Jewboys. His East Village sleuth is named Kinky Friedman, a "postnasal Sherlock Holmes." In the walk-up in lower Manhattan that he shares with an overworked espresso machine, a dwindling case of Irish whiskey and a nonplussed feline, the cigar-chomping detective observes, "If you always spent your time trying to entertain women and cats, life could be a hard room to work." You get the idea.
When the author gives the stand-up a rest, though, he constructs a knotty mystery. The Kinkster, as he likes to call himself, is asked by his pal Ratso, who is adopted, to search for his birth parents. The case takes a nasty turn when a Ratso look-alike is murdered. Kinky (no fool he) calls in a real P.I., his California friend Kent Perkins.
By the time this comedy of hits, runs and errors is sorted out, Ratso is rich, Kent is back in Malibu, and Kinky, a double espresso in hand, is observing that Jesus Christ "looks a little like Andy Gibb." There's just no stopping him. And who wants to? (Simon & Schuster, $22)
by Michael Baughman
In this spare, evocative memoir, the author, who is part Native American, tells of his attempt to explore the primal wildness within him, while leading a regular life in the white world. At the hub of the book is John Brant, Baughman's great-grandfather, who teaches him about their legendary ancestor, Mohawk chief Joseph Brant. "[Joseph] understood that some modern things from the whites were good," says John Brant, "but that the Mohawks should try to keep some of their old ways, too. [But] how do you keep wild ways in a world full of people and machines? That was the problem."
It still is, for Baughman. In one moving vignette, he runs down a deer, then lets it go. In another, he communes with the spirit of Ishi—the primitive Indian who in 1911 wandered into the town of Oroville, Calif.—by venturing into the canyon country that spawned Ishi and living by his wits. In another, he befriends a young Indian prostitute who longs to enter the white world but ends up murdered. These moral tales resonate beyond their slender pages. (Lyons & Burford, $19.95)
by Mary Willis Walker
Page Turner Of The Week
THERE MUST BE A SPECIAL PLACE IN hell for people like Samuel Mordecai. But for now the self-proclaimed prophet and his fanatic followers are holed up outside Austin—along with the 11 schoolchildren and bus driver they have been holding, buried under their heavily fortified compound for 46 days. As the clock ticks toward the apocalypse that Mordecai has been threatening, negotiators are losing hope of getting the hostages out alive.
Enter Molly Cates, the gutsy reporter memorably introduced in Walker's last mystery, The Red Scream. Digging into Mordecai's past may yield a rescue plan—if Cates and the bus driver, Walter Demming, a haunted Vietnam vet, are willing to put their lives on the line. It's hard to stomach some of the scenes in this wrenching story, and even more difficult to put this gripping novel down. (Doubleday, $22.50)
>Maureen Stapleton
TELLING IT LIKE IT WAS
Unlike many stars, Maureen Stapleton never had to worry if looks alone had earned her a spot in the limelight. The plainspoken, plain-faced actress became a star on Broadway (The Rose Tattoo, Toys in the Attic) and in the movies (Reds, Airport, Cocoon) on the strength of searing, emotional portrayals. She says her friend Marilyn Monroe couldn't get taken seriously as an actress because of her beauty; Stapleton had a different problem. "People looked at me onstage and said, 'Jesus, that broad better be able to act.' "
Her audiences were not disappointed. She won an Emmy, an Oscar and a Tony in her long career. Now, Staple-ton, 70, is showing off her talents on the printed page. She delivers a typically feisty performance in A Hell of a Life (Simon & Schuster, $24), the autobiography she has written with Jane Scovell. Stapleton admits to a slew of sins, including heavy drinking, serious cussing and ruining marriages to theater producer Max Allentuck and play-wright David Rayfiel out of an inability to comfortably play the role of a real-life wife. Seeing her father, an Irish immigrant, succumb to alcoholism did not warn Stapleton off the bottle. She never drank before a performance, but life after the curtain was an open bar. She is not proud of the consequences. Her young son Danny Allentuck, now 45, would shout at her when she slurred her words: "Stop talking German, Mom. I hate it when you talk German!" At a Hollywood party in the '50s, Stapleton drank too much and taunted Burt Lancaster about wearing sunglasses indoors. When he didn't answer, she took a swing at him and missed.
She is not without humor, however. In 1970 she was nominated for an Oscar for her work in Airport and wore a favorite old dress that she had trouble getting into. "I actually think my girdle should have won for technical achievement," she writes. When she finally won an Academy Award—for Best Supporting Actress in Reds 11 years later—she slimmed down and fit into a new gown.
Today, Stapleton lives in Lenox, Mass., near her two grandchildren and still hopes for plum roles. Writing her memoirs was fun, she reports, but she has no literary pretensions. What does she hope readers will get out of A Hell of a Life? Says the author: "Oh, just a few laughs."
Contributors:
Ruth Coughlin,
Alex Tresniowski,
Susan Toepfer,
J.D. Reed,
William Plummer,
Pam Lambert,
Clare McHugh.
by Elizabeth Berg
Advertisement
Today's Photos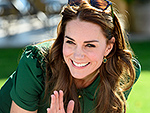 Treat Yourself! 4 Preview Issues
The most buzzed about stars this minute!