People Top 5
LAST UPDATE: Tuesday February 10, 2015 01:10PM EST
PEOPLE Top 5 are the most-viewed stories on the site over the past three days, updated every 60 minutes
Picks and Pans Main: Tube
Talking With...


Fox (Fridays, 8 p.m. ET)

A-

Each week our hero, freelance news photographer Chance Harper (D.B. Sweeney) hangs around a diner run by Frances Fisher and experiences runs of either extremely good or bad luck. And that's the entire premise. One week Harper is trying to pass a driving test and accidentally gets caught up in a kidnapping scheme. The next week he is in hot pursuit of a potato that looks like Elvis while helping a friend who is the target of gangland assassins. Yes, the concept may be low, gentle viewers, but the rewards are high. Sweeney has an engaging, regular-Joe charm that draws you in. The show's offbeat sense of humor and dark, moody visual style make for one of the most unique and inventive new series since The X-Files.

CBS (Saturdays, 9 a.m. ET)

B+

This is not your parents' Felix the Cat. This new version of the famous feline's series looks like the animators drank a little bit too much Kool-Aid at a Grateful Dead concert. Its vivid colors and bizarrely drawn characters make the rest of the Saturday morning competition seem as tame as stick figures. Story lines are essentially irrelevant. But each episode features two or three cartoon shorts that masterfully mix the animation style of Max Fleischer cartoons with the postmodern humor of Peewee's Playhouse. Unlike other animated shows with adult appeal, like Fox's The Tick and The Simpsons, the grown-up charm of Felix the Cat comes not from its sense of humor but from a brain-spinning visual style that manages to be both retro and futuristic at the same time.

Fox (Saturdays, 11 p.m. ET)

C-

This show is living proof that comedy isn't pretty. In fact it can be downright ugly. Designed as a competitor to the flailing Saturday Night Live, this series allegedly draws its inspiration from Mad magazine. Except for some animated segments featuring "Spy vs. Spy" and artist Don Martin's work, though, Mad TV has nothing in common with the publication.

In its pilot episode, Mad TV takes the easy way out while pretending to be daring and irreverent. Concocting skits that make fun of the homeless and cancer victims isn't particularly offensive, it's just unimaginative. It takes a lot to make Saturday Night Live look like a sharp, sophisticated show, but Mad TV's lowbrow stab at humor does just that.

CBS (Sun., Oct. 29, 8 p.m. ET)

A

Before watching this 3-hour, made-for-TV film of Tennessee Williams's Pulitzer Prize-winning play, the first unabridged film production, do yourself a favor and forget, for at least an evening, the 1951 film version with Marlon Brando. That was a great movie, but this is an equally fine work. Alec Baldwin and Jessica Lange star as the brutish Stanley Kowalski and the unstable Blanche DuBois, reprising their roles in the 1992 Broadway revival. Diane Lane is his wife, Stella, and John Goodman is Lange's suitor, Mitch.

Cynics might dismiss this as a vanity production for the big-name actors, but these recognizable faces do a captivating job of disappearing into the parts. The actors are helped by a decidedly nonflashy set design. This is essentially just a play on film, unfolding on a stage instead of real locations. The new Streetcar isn't an attempt to replace the Brando version. Rather it's a way to bring the classic play to a whole new audience.

TBS (Sun., Oct. 29, 9 p.m. ET)

B

Halloween tends to bring out the same spooks every year: Dracula, Frankenstein, the Great Pumpkin. That's why this special edition of National Geographic Explorer is a nice, creepy addition to the scary season. Forget mummies; this documentary has maggots, slimy little things that crawl up from the ground and into humans to drink their blood.

Living Nightmares uses some startling up-close-and-personal footage to burrow into the lives of all kinds of spooky critters, from rats to piranhas to a poisonous centipede. There's even a Bug-Cam, so you can follow along with the deadliest creature profiled here, the mosquito. The segments featuring show host Boyd Matson are too forced, but when the insects are onscreen, Living Nightmares definitely raises more hair on the back of your neck than an evening's worth of werewolf movies.

(David Hiltbrand is on vacation.)

>TUBE: Felix the Cat gets another life on CBS; D.B. Sweeney takes his chances in Strange Luck; Matt Groening reveals Simpson family secrets

SCREEN: Get Shorty spins a great tall tale of the Hollywood mob; Amanda Root is charming in Jane Austen's Persuasion 19

SONG: Green Day's Insomniac may leave some fans restless; Sonic Youth keeps their garage sound on Washing Machine; Mel Tormé gets his second wind at 70 23

PAGES: Julia Phillips produces another Hollywood hatchet job; J.P. Smith's mystery will leave you Breathless; photographer Brian Hamill focuses on Woody Allen at work 32

>Matt Groening

FAMILY VALUES

HARD TO BELIEVE, BUT Fox's The Simpsons (Sundays, 8 p.m. ET) is now in its seventh season, which means it has already lasted longer than, say, Leave It to Beaver. Nor do Bart and family show any signs of slowing down—after 135 episodes, the show is still one of the sharpest comedies around. The eagerly awaited season premiere, in which viewers found out who shot Mr. Burns (baby Maggie), easily won its time slot. Creator and executive producer Matt Groening, 41, marvels that "we haven't run out of ideas yet."

How do you keep the show fresh?

We try to put real human emotion into it. Most other cartoons, except the Disney films, don't seem to do that. They are just about surface emotion. The show has a rubber-band reality. We stretch it way out into the far reaches of human folly, and it snaps back to relative sanity.

What is the origin of "D'oh!" (Homer's favorite expression)?

In the script we just write it as "annoyed grunt." I believe it originated with [1920s and '30s] movie comedian James Finlayson. It's a combination of "Damn" and "Oh," so it's "D'oh!"

Who is your favorite character?

I'm quite attracted to Marge, actually. Just imagine what she would look like if she let her hair down.

What are you doing for your Halloween special this year?

Homer falls into the third dimension, and Bart goes in after him. We have this Tron-like computer animation for them. As Homer says, "Wow! It looks expensive in here!"


THE SINGLES SCENE WAS SUPPOSED TO be hopping this fall on prime time. Following the phenomenal success of NBC's Friends last season, all four major networks started cranking out clones of that show. Thus we have Fox's The Crew (Friends in an airport), ABC's The Drew Carey Show (blue-collar Friends), CBS's Dweebs (really unattractive Friends) and so on. But while imitation may be the sincerest form of flattery, it doesn't necessarily get you any Nielsen points. Consider that the real Friends usually ranks third among the more than 100 shows rated each week, while the aforementioned The Crew, for example, crash-landed most recently at No. 72. CBS's If Not for You, which is basically Friends in love, has already been canceled. You might think the Great Minds at the networks would have learned a lesson from all this—that the Friends glut was finished. Think again: as you read this, ABC is readying a mid-season replacement sitcom called...Buddies.
Advertisement
Today's Photos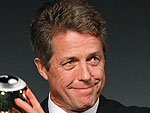 Treat Yourself! 4 Preview Issues
The most buzzed about stars this minute!