People Top 5
LAST UPDATE: Tuesday February 10, 2015 01:10PM EST
PEOPLE Top 5 are the most-viewed stories on the site over the past three days, updated every 60 minutes
The Terminator
Dr. Donald Hopkins Nears Victory in His 15-Year Battle to Eradicate a Crippling Parasite, Guinea Worm
As a scourge, guinea worm disease could have sprung from the pages of a science fiction novel. Waterborne parasites that 10 years ago afflicted millions of people across Africa and Asia, guinea worms enter the body as larvae from contaminated drinking water sources, such as wells and stagnant ponds. The larvae, which grow inside the human host's body, become 2- to 3-foot-long worms, the fertilized females of which then bore their way out, causing scar tissue and muscle damage, which can permanently cripple victims. "This disease affects the poorest of the poor," says Dr. Adetekunbo Lucas, a public health doctor in Nairobi, Kenya. "For a long time, Don Hopkins was the only one who believed that guinea worm could be eradicated."
Now Hopkins is about to savor victory. For more than a decade, the 54-year-old crusader, a senior consultant to Atlanta's Carter Center, a not-for-profit foundation created by former President Jimmy Carter, has crisscrossed rural Africa and Asia. His mission: teaching local health officials and people how to avoid guinea worm disease through hygiene, water purification and filtering. The results seem almost awesome: Between 1986 and 1994, the number of guinea worm cases worldwide plummeted from 3.5 million to 160,000. Then, last April, Carter brokered a two-month cease-fire between government and rebel forces in the Sudan—home of one-third of the remaining guinea worm victims. The truce allowed Hopkins and UNICEF to dispatch teams of Sudanese health officials to more than 2,000 villages, where they distributed 150,000 nylon swatches through which contaminated water is filtered. "Don knows every village that has five people with guinea worm and who those people are," says Carter. "He has been the leading light."
Thanks largely to Hopkins's efforts, experts say, by 1997 guinea worm will be a plague of the past. Incredibly, it will be the second major disease Hopkins has helped eradicate. In 1969, as the director of the smallpox program in Sierra Leone, he helped wipe out the last vestiges of that disease. In acknowledgment of these achievements, the MacArthur Foundation in June named Hopkins one of its "genius" grant recipients, an award that will pay him $320,000 over five years. "I was astonished," says Hopkins of the honor, which he'll use to write a book about the guinea worm campaign. "I definitely don't consider myself a 'genius.' "
Hopkins has been intrigued by medicine since his boyhood in Coconut Grove, Fla. "When I was 5, I was accidentally burned very badly by lye and water that my brother was using to take the paint off his bicycle," says Hopkins, the seventh of 10 children of Leonard, a boatbuilder and carpenter, and Iva Major, a seamstress. "I remember the doctor who treated me." At 15, Hopkins won a scholarship to Morehouse College in Atlanta, where he majored in chemistry. During a year abroad, he traveled to Egypt, where he saw his first cases of trachoma, an eye disease. "All up and down the Nile I saw people with flies around their eyes," he recalls. "I decided I wanted to help them."
After graduating in 1962, he entered the University of Chicago Medical School. There he met his future wife, Ernestine Mathis, a research assistant in the hospital's pathology lab. "I was taking a medical history from her mother, who had cancer, when Ernie walked in," he recalls. "I said to her mother, 'Gee, you have a beautiful daughter.' But when I would pass Ernie in the hall, she didn't acknowledge me. Later I found out it was because she wasn't wearing her glasses and couldn't tell who I was."
The couple, who courted mostly by phone and letter while Hopkins interned at San Francisco General Hospital, married in 1967, by which time Hopkins had joined the U.S. Public Health Service as a medical epidemiologist. That October, soon after joining the CDC's smallpox eradication effort, he and Ernestine departed for Sierra Leone, then the country with the highest incidence of smallpox in the world. "It was my first experience out of the country, and it was fantastic," says Ernestine. "We met so many interesting people."
Heading six teams, Hopkins organized a massive campaign to vaccinate 80 percent of the population and, within two years, reduced the number of new cases from 1,697 to 80. In October 1977, the disease was effectively wiped out worldwide. "Don is not a screamer or a shouter," says Dr. Don Henderson, professor of International Health at Johns Hopkins University who headed the smallpox program. "He is an explainer. But there is no mistaking the fact that he wants to see action."
For Hopkins, the rewards of his work have compensated for the hardships of constant travel—the reason, he says, that he and Ernestine do not have a family. "Moving around so much, you can't do right by children," he explains. Ernestine, 51, is working toward her own doctorate degree in public health at the University of Illinois. While she tends to homework, Hopkins often retreats to his study in their elegant two-story house in Chicago, where, on his bookcase, in a jar of formaldehyde, is a guinea worm he has named Henrietta. For years, he says, he has looked at that jar, dreaming of the day that Henrietta would be the last of her kind on earth. With that goal now near, Hopkins has set his sights on his next target: river blindness. Also caused by a worm, it affects 18 million people, mostly in Africa. But Hopkins has no illusions. "I am going to run out of breath," he says, "long before we run out of diseases."
SUSAN K. REED
GIOVANNA BREU in Chicago
Contributors:
Giovanna Breu.
DONALD HOPKINS HAD BEEN AN epidemiologist and expert in tropical parasites for 15 years before viewing his first case of guinea worm disease in Aurangabad, India, 13 years ago. He will not soon forget the sight. "It was as awful as I imagined it to be," says Hopkins of the young man whose red and swollen shin had a thin, spaghetti-like worm protruding from it. "And that was a gentle introduction. I can show you pictures of a worm emerging from the back of a child's head. They can come out of the chest, the genitals. One once came out under a man's tongue. The swelling was so painful he couldn't swallow, and he starved to death."
Advertisement
Today's Photos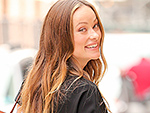 Treat Yourself! 4 Preview Issues
The most buzzed about stars this minute!