People Top 5
LAST UPDATE: Tuesday February 10, 2015 01:10PM EST
PEOPLE Top 5 are the most-viewed stories on the site over the past three days, updated every 60 minutes
Sailing in Troubled Waters
Allegations of Harassment from a Female Colleague Leave a Rising Navy Star
On Oct. 11 he was there with Felix, 28, at the Navy Yard in Washington, facing a military tribunal after she had accused him of sexual harassment. It was a stunning reversal of fortune: The highly decorated Greene, 47, was in line to be named the sixth African-American among the Navy's 220 active-duty admirals. Instead, he became the highest-ranking naval officer in half a century to be court martialed. With his doggerel as crucial evidence, he stood accused of failure to obey regulations and conduct unbecoming an officer. (In fact Felix was one of two female officers to claim harassment by Greene. Allegations by Pamela J. Castrucci, 30, a retired Navy lawyer, were dismissed as unsubstantiated.) And given the stigma surrounding the charges, Greene's sterling career lay in the balance—regardless of the verdict.
The case was fairly riddled with irony: At the time in question, Greene, now a commander at Amphibious Base Coronado in San Diego, Calif., was director of the Navy's Office of Equal Opportunity. Felix, now stationed in Rota, Spain, worked for him fielding calls on a special Navy sexual harassment hotline—set up in the wake of the 1991 Tailhook scandal, when several dozen servicewomen and female civilians were sexually assaulted and harassed at a Las Vegas convention of naval aviators.
But the case also underscores the vagaries of sexual dynamics in the workplace. At what point does camaraderie cross the line? Felix, who is single, acknowledges that Greene, a married father of three, never made lewd remarks or overt sexual advances. He never touched her. Rather, she testified, he sent her inappropriately familiar missives and greeting cards (Castrucci had made similar claims). Felix also charged that Greene proffered small gifts—a bag of chewing gum and a jogging outfit. "It made me sick," she said, close to tears on the stand. "He was a married man, my boss and old enough to be my father."
While Greene admits to having sent the cards, notes and presents, he fiercely denies any impropriety. As he tells it, Felix was a troubled young woman who—as she testified—sought his counsel after she had contracted a sexually transmitted disease from her former fiancé. "You have some humorous greeting cards and a poem that was an effort to boost her self-esteem," Greene told PEOPLE outside court. "I thought it would have more impact than official correspondence."
The pair regularly went jogging—but it was Felix, Greene insists, who made the sexual overtures, which he declined. "I told her I was married and I was her boss and it wasn't the right thing to do," he says. Greene did write Felix this message: "What you offered to do with me was very special, very precious; I wanted you just as much, if not more, than you wanted me." He insists, however, that he meant merely to spare her feelings: "She knew there were no sexual desires on my part."
But according to Washington attorney Eugene R. Fidell, a specialist in military law who followed the trial, Greene did stray over the line—at least by the rigid standards of the military. "His conduct was extremely strange," says Fidell. "The cards are beyond the pale. They're not right."
Greene could have made life easier on himself by accepting a written reprimand, which still might have jeopardized his promotion. "But I wanted a forum with due process to prove my innocence," he says, "and if nothing else, salvage my character."
That, certainly, seemed unblemished before the scandal. The eldest of four children, he grew up in Cincinnati, a son of Everett Greene, 71, a now-retired General Motors assembly-line worker, and his homemaker wife, Geraldine. Voted most likely to succeed in his high school, Greene was appointed to the U.S. Naval Academy in 1966 and went on to become the first commissioned black officer accepted into the SEALS program, an elite unit trained in underwater special operations. Greene was stationed in the Philippines, where, in 1972, he met Violeta Ecarwan. Two years later they married. (They have a daughter, Josephine, 20, and identical twin sons, Everett II and Federico, 18.) She stands steadfastly by him. "I feel sorry for the ladies who accused him—what do they want?" asks Violeta, who, in a further ironic turn, is a salesclerk at a greeting-card store. "I'm so proud of him, he stands up for himself. His good name is important to him."
But the accusations alone could cost Greene just that—though he could still make admiral if he is cleared. "You are almost like a political appointee, with all sorts of minefields to navigate," Fidell says of senior military officers. "I think it would be difficult for anyone to overcome what has happened here."
RICHARD JEROME
LINDA KRAMER and SARAH SKOLNIK in Washington
Contributors:
Linda Kramer,
Sarah Skolnik.
WHENEVER YOU NEED TO BE adored, I will be there...," Navy Capt. Everett L. Greene, a member of the SEALS commando unit, wrote in a 1993 poem to his subordinate, Lt. Mary Elizabeth Felix. "... Whenever you need to be comforted, I will be there. Whatever you need now, or in the future, I will be there."
Advertisement
Today's Photos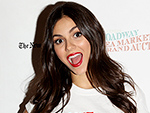 Treat Yourself! 4 Preview Issues
The most buzzed about stars this minute!