People Top 5
LAST UPDATE: Tuesday February 10, 2015 01:10PM EST
PEOPLE Top 5 are the most-viewed stories on the site over the past three days, updated every 60 minutes
The Big Boom in Breakups
First They Go Ga-Ga, Then They Go Zsa-Zsa. How Come the Rich and Famous Can't Stay Together?
What has been going on these last 12 months? Was it something in the mineral water? When Houston and Brown confirmed in September that they were having "marital difficulties," they could have been speaking for Celebrity Nation: Julia and Lyle; Don and Melanie; Kevin and Cindy; Kenneth Branagh and Emma Thompson; Marty Ingels and Shirley Jones; even Nelson and Winnie Mandela. Virtually the entire cast of the year's biggest-grossing movie (see page 124) did the splits. So did actor Ralph Fiennes—and just when his wife, Alex, was learning to pronounce his name. More than ever, the words of Zsa Zsa Gabor—a veteran of eight trips to the altar—rang true: "Getting married is just the first step toward getting divorced."
Certainly, many of the recent marital misfires merited little more than a cynical smirk. Michael Douglas has often succumbed to basic instincts during his 18-year marriage to Diandra. The news value of their separation this summer? Right up there with Larry Leaves Liz and Leaves Leave Trees. Nor did the official demise in March of the Lovett-Roberts marriage—entered into after a three-week courtship in 1993—come as a shock. "Julia and Lyle were in the throes of their own personal movie," suggests University of Washington sociologist Pepper Schwartz, author of Peer Marriage: How Love Between Equals Really Works. "They believed their own hype."
Maybe that's the answer to Why this year? Hype believers were everywhere. An example: Since 1987, Melissa Carrey had been happily married to a struggling comedian named Jim—loving husband, devoted father, churchgoing goof ball. Then came the extraordinary success of Ace Ventura: Pet Detective in 1994. Hello fame, goodbye wife. "The minute he walked on the set as Mr. Carrey," says Melissa, "it was over. I really feel he must have gotten off that airplane in Florida and a limousine driver said, 'If you give up your family, I'll give you stardom'—because he did a 180."
Later, in the course of coughing up settlement dollars, Carrey did a $3.5 million (and that was just the cash award). "Divorce is good business," says Suzanne Harris, the L.A. lawyer who represented his ex. "And Hollywood is where the big ones are." Of course, you don't have to be an attorney to believe that. Just ask the exes who used to be married to the stars on the following pages.
Surprise split of the year
Christie Brinkley and Ricky Taubman
Married since: Dec. 22, 1994
Past performances: This was her third, his second.
Bitterness factor: 5
What went wrong: They married on a mountaintop in Colorado on a perfect winter day—and got to know each other later. There have been widespread reports that Brinkley, 42, bolted because Taubman, 46, wasn't the Mr. Moneybags he first appeared to be. A lawyer for Taubman, whose late father, Morris, was a real estate magnate in San Diego, vigorously denies his client is financially unstable. This much is certain: Taubman's main source of income is family investments. Some of the family firms filed for bankruptcy in November 1994. And Taubman was sued by his sister Anne last January for $300,000 she had given him; in May he finally agreed to pay an out-of-court settlement. Last week, Taubman, still known to San Diego business people as "the playboy son," was preparing to sell his $3 million Victorian mansion in Telluride.
But if Taubman's finances are a problem, they are not the couple's only one. In retrospect, it appears that the couple—who were just getting friendly when they narrowly escaped death in an April 1994 helicopter crash outside Telluride—obviously went too far too fast. "They were bonded by this traumatic moment, but I'm not sure either of them knew each other all that well [before they married]," says a friend of Taubman's. "He fulfilled some emotional needs she had coming off her split with Billy [Joel], and she, well, she's beautiful and famous, and Ricky likes beautiful women."
What their friends say: "Everybody was real surprised she married him. She's a very normal person, and he's so highfalutin," says a Brinkley acquaintance. One of her pals says, "It was a passionate thing, and what she got from it—her son—is an amazing blessing to her. But of course there's hurt there. How couldn't there be?" According to Taubman's spokesman Dick Guttman, "Ricky has been trying to convey to Christie that he wants to be part of her life, and if that's not possible, at least part of the child's life."
Where are they now: Far apart—and getting farther. Brinkley, according to Taubman, stormed out of the Telluride house in July, telling her husband he should "grow up." The developer at first was his charming, self-deprecatory self. "I've tried growing," he told a reporter, "but I'm 5'8'', and nothing seems to work." Witnesses say Taubman was anything but jokey in mid-October when the supermodel sent one of her female assistants back to Telluride with a moving van to pick up the rest of her belongings. "He went ballistic," a witness said. At the same time, Brinkley had turned up the heat by filing for sole custody of the couple's son, 5-month-old Jack Paris. Taubman, who contends that Brinkley has refused to let him see the baby since his birth, hasn't yet responded in court.
Brinkley is back in New York City with Alexa, her 9-year-old daughter by Billy Joel, and the baby. She hasn't been seen dating, although she has spent time with Joel and his girlfriend, artist Carolyn Beegan. Meanwhile, Taubman, though said not to be "really" dating, has been restaurant-hopping and attending charity events with close friend Sandra Carradine, wife of actor Keith Carradine.
Saddest split of the year
Kevin and Cindy Costner
Married since: 1978
Past performances: None. They met in college.
Bitterness factor: 2
What went wrong: The superstar's roving eye, coupled with his relentless work schedule, finally left Cindy, 39, no way out. "I try to conduct my life with...dignity and discretion—but marriage is a hard, hard gig," he said just before the split. He seemed shaken by the breakup, but pals say the marriage had been on the skids for years.
What friends say: "The whole neighborhood was sad," says a neighbor in La Canada, Calif. "They were a down-to-earth couple."
Where are they now: A friend says the couple have "worked out a good relationship in the context of a divorce." Cindy, who got a reported $80 million settlement, is living with the kids (Anne, 11, Lily, 9, and Joe, 7) in the Italian-style house she helped design. She's also overseeing her Twin Palms restaurant in Pasadena and preparing to open a second in Newport Beach. Although Costner, 40, has been seen out with Joan Lunden and Kevin Wynn (daughter of casino magnate Steve Wynn), he recently set up housekeeping by himself in a $3 million Spanish hacienda on L.A.'s Westside. He is now in Arizona shooting Tin Cup, the story of a down-and-out golf pro. The children have visited him there.
A BAD YEAR FOR BAT BOYS
Tommy Lee and Kimberlea Jones
Married since: 1981
Past performances: Her first, his second
Bitterness factor: 2½
What went wrong: Divorce papers cited personality conflicts between Kimberlea, 37, and Tommy Lee, 48. The actor asked for a divorce after he fell for Dawn Laurel, 31, a camera assistant he met while filming TNT's The Good Old Boys in Texas last year.
Where are they now: Kimberlea and the children, Austin, 12, and Victoria, 3, live in San Antonio. Tommy Lee splits his time between a nearby condo and the family ranch in San Saba, Texas.
Val Kilmer and Joanne Whalley-Kilmer
Married since: 1988
Past performances: None. They met on the Willow set in '87.
Bitterness factor: 2
What went wrong: Court papers cited incompatibility. Val, 35, told her he was splitting soon after the birth of their second child, Jack, now 4 months old.
Where are they now: In the Australian town where Kilmer has been shooting The Island of Doctor Moreau with Marlon Brando, he was acquiring a reputation as "the Casanova of Cairns," squiring, among others, Cindy Crawford. But recently Joanne, 33, joined him with their two children, Mercedes, 4, and Jack, and the pair have been discussing a reconciliation. "Cooler heads prevailed," says her lawyer. "Instead of getting out the guns and throwing down the gauntlet, they're stressing the welfare of the children."
Honorary Bat Boys
After seven years of marriage, Hall of Famer Johnny Bench, 47, filed for divorce from second wife Laura, 32. In May 1995, Philadelphia Phillies catcher Darren Daulton 33, and Dianna Lynne Austin-Daulton, 33, former Playboy Playmate and spokesmodel for Hooters restaurants, also called it a game.
Jim and Melissa Carrey
Married since: 1987
Past performances: None
Bitterness factor: 5
What went wrong: Melissa, 35, accuses Jim of "partying and lying about it" during Ace Ventura's Florida shoot two years ago. Carrey, 33, called her "paranoid and insecure." She got $3.5 million, plus $35,000 in monthly alimony and child support for Jane, 8.
Where are they now: Carrey shares his $4 million Pacific Palisades home with Lauren Holley, whom he met shooting Dumb and Dumber. Melissa says dating is tough: "They all feel like they have to live up to Jim."
OLDER WOMEN, YOUNGER MEN
Cheryl Tiegs and Anthony Peck
Married since: 1990
Past performances: This was her third, his first.
Bitterness factor: 1
What went wrong: His substance abuse may have been a factor. Peck, 39, an actor-writer who is the son of actor Gregory Peck, "conquered the demons that were there," says a close friend. "I don't know if it was too late, in Cheryl's opinion."
What their friends say: According to one pal, "Reconciliation has not been totally ruled out."
Where are they now? Living separate lives. Tiegs, 48, remains in her house in posh Montecito, Calif., just outside Santa Barbara, and has been linked with Michael Klein, a business partner of Lee Iacocca's. Peck is living in Los Angeles and working on various projects including a rewrite, with a partner, of a screenplay called Paul Bunyan. Tiegs and Peck have also been amicably raising their son Zachary, 4.
Olivia Newton-John and Matt Lattanzi
Married since: 1984
Past performances: None
Bitterness factor: 1
What went wrong: He grew up, and they grew apart. He was 20—she was 30—when they met in 1979 while filming Xanadu.
Where are they now: She's in Malibu with their daughter Chloe, 9, and he's in Australia; her manager says they may work it out.
Elizabeth Taylor and Larry Fortensky
Married since: 1991
Past performances: This was her eighth, his third.
Bitterness factor: 2
What went wrong: Fortensky, 43, got fed up being Mr. Elizabeth Taylor—and having to nurse his 63-year-old bride after her health deteriorated.
Where are they now: Taylor had her third hip surgery Oct. 9 and is recuperating at home in Bel Air. At some 160 pounds, she's as heavy as she has been in years. Fortensky, who visited Liz during a recent hospital stay, is reported to be back working construction, earning $20 an hour driving a truck on the sites.
REVERSE SPIN
Charging that his wife hokeypokeyed with another man, actor Robert Duvall, 64, filed for divorce from dance instructor Sharon Brophy, 30-something, in September. This spring, Lee Iacocca, 71 and third wife Darrien Earle, 56, were divorced, but they're still battling the terms of the settlement in court.
THEY HAD NO TIME FOR LOVE
Julia Roberts
and Lyle Lovett
Married since: 1993
Past performances: None
Bitterness factor: 1
What went wrong: Because Roberts, 28, worked on five films back-to-back, the pair was mostly apart. "We are pretending to be a normal couple," Roberts said last year. But Lovett, 38, later conceded, "Things don't always come out as you intended."
Where are they now: The pair was reportedly seen having bagels and looking chummy at a deli in New York City last week. Though Lovett was photographed leaving the hotel room of singer Kelly Willis last year and Roberts has been spotted with ex-love Jason Patric and with Richard Gere, neither she nor Lovett appears to be involved in a major romance.
Ralph Fiennes and Alex Kingston
Married since: 1993
Past performances: None
Bitterness factor: 1½
What went wrong: "Alex was never happy he was spending so much time abroad working," said a friend.
Where are they now: Kingston, 32, is in London shooting The Knock. Fiennes, 32, is in Italy filming The English Patient.
Richard Gere and Cindy Crawford
Married since: 1991
Past performances: None
Bitterness factor: 2
What went wrong: In spring 1994, they managed to collaborate on the now-famous ad in The Times of London denying rumors that they were gay—but the marriage was already in trouble. "We didn't spend enough time together," Crawford said earlier this year. "And we're equally responsible for that. We thought it would be okay if we just flew in from Paris to L.A. to get together for a night to see each other. It wasn't." Gere isn't commenting.
What friends say: They had very different priorities. Gere, 46, is a devout Buddhist. Crawford, 29, working on becoming more than a supermodel, is much more career-oriented. "He's spiritual," says photographer-pal Herb Ritts. "Cindy gave it a try, but she's not into eating yak butter."
Where are they now: Crawford lives in their $1.9 million Malibu house and says she's not dating, although she visited Val Kilmer twice in Australia in September on the set of The Island of Dr. Moreau. Gere has been seen with British model Laura Bailey, 23. His lavish West Coast place is near Cindy's.
TACKY, TACKY, TACKY
Danielle Steel and John Traina
Married since: 1981
Past performances: Her fourth, his second
Bitterness factor: 4
What went wrong: While still married to Traina, novelist Steel, 48, was gossip fodder because of her public flirtation with San Francisco venture capitalist Tom Perkins, 63, now her beau. Traina, 64, a retired shipping exec, later tossed a samba-themed "bachelor birthday party"—in the mansion the pair was then sharing.
Phil and Jill Collins
Married since: 1984
Past performances: This was her first; his second.
Bitterness factor: 5
What went wrong: Sounds like the sour notes of a midlife crisis. He dumped her by fax, then took off with 22-year-old Swiss heiress Orianne Cevey. In court papers, Phil, 44, claimed Jill, 39, made him feel "drained, frustrated and stressed." He later told a reporter, "I've always said I'm not as nice as you think I am." Jill said that Phil is now "a spiteful stranger."
Where are they now: Phil is living with his Swiss miss outside Geneva. Jill and the couple's 6-year-old daughter, Lily, reside in Los Angeles. "I wasn't the one who fell out of love," Jill says. "But I'm a survivor. Lily and I will be just fine."
Anthony and Iolanda Quinn
Married since: 1966
Past performances: His 1, her 0
Bitterness factor: 6
What went wrong: In 1993, Anthony, now 80, had a child, Antonia, with his then-secretary Kathy Benvin, 33. So Iolanda, 60, who had two out-of-wedlock kids with Quinn herself between 1961 and 1966, took him to court, charging that he "kept a harem" during the 1961 filming of Lawrence of Arabia and that he had beaten her. Quinn, who has fathered 12 children, ages 2 to 54, with five different women, admitted only to doing "something I shouldn't have, having illegitimate children."
Where are they now: "I still love my husband," Iolanda said. "But I also know he is the greatest liar alive." Said Anthony, who is now living with Benvin: "When this child came along, I realized there could be another life for me."
Melanie Griffith and Don Johnson
Married: 1976-77 and again in '89
Past performances: She married and divorced actor Steve Bauer in between.
Bitterness factor:½
What went wrong: What didn't? Both Johnson, 45, and Griffith, 38, were rumored to have had substance abuse problems and wandering eyes throughout their marriage. "They just brought out the worst in each other," says a pal.
What their friends say: "She's happy, he's happy," says a friend of Griffith's. "But I doubt this thing with Antonio [Banderas, whom she met while filming Too Much this past spring] is going to last." Banderas is still married to Spanish actress Ana Leza.
Where are they now: Naysayers notwithstanding, Banderas, 35, Griffith and her two kids (one is Bauer's, one Johnson's) have set up house in a 4,000-square-foot love nest in West Los Angeles, rented from Michele Pfeiffer. Despite Griffith's apparently protruding tummy, she denies that she is pregnant. Johnson, who has been seen with French model Alexandra Cabi, is also based in L.A. but will be in Tucson soon filming Tin Cup with Kevin Costner.
Advertisement
Today's Photos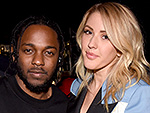 Treat Yourself! 4 Preview Issues
The most buzzed about stars this minute!