People Top 5
LAST UPDATE: Tuesday February 10, 2015 01:10PM EST
PEOPLE Top 5 are the most-viewed stories on the site over the past three days, updated every 60 minutes
Picks and Pans Main: Tube
Postcourting Rituals
As prime time repeats on itself, this seems an appropriate moment to reflect on the season so far. The new dramas have been disappointing, with even the best of them, ABC's Murder One, losing its focus after its whizbang start and the worst, CBS's already canceled Courthouse, seeming desperately gaudy. (The judges on this show had more former lovers than
Madonna
.) The new sitcoms are better, but only marginally so. The best of the freshman class, ABC's The Naked Truth and CBS's Can't Hurry Love and Almost Perfect, feature flashy writing and engaging ensembles but lack the cohesive, self-sustaining concepts and inspired chemistry that have sparked such classics as Cheers and M*A*S*H. My midterm grade for the season: B-
TNT (Sun., Dec. 10, 8 p.m. ET)
A-
Set in 1972, this film dramatizes the byzantine relationship between our 37th President and his German-born National Security Adviser. When we first see Nixon (Beau Bridges), he is bellowing from his seat in the Oval Office, "Where is my Jew boy?" Despite such demeaning and hostile treatment, Kissinger (a paunched-up Ron Silver) plays his boss like a harp, stroking Nixon's ego and plucking at his deep fear of rejection.
Both actors turn in solid performances, Bridges fulminating away in Nixon's butchered syntax and Silver mumbling in Kissinger's dyspeptic, Teutonic accent. Though the depiction of the laborious peace negotiations with North Vietnam quickly becomes monotonous, the film, based on newly appointed TIME magazine editor Walter Isaacson's 1993 biography of Kissinger, presents a fascinating re-enactment of White House infighting: Kissinger on one side and H.R. "Bob" Haldeman (Ron White) and Charles Colson (Tony Rosato) on the other. The road to peace has never seemed more treacherous.
CBS (Sun., Dec. 10, 9 p.m. ET)
A-
A restless and troubled woman (Meg Tilly) bolts the family farm after yet another rancorous battle with her father (Jason Robards), leaving behind her two children. Her 11-year-old boy (Max Pomeranc) feels particularly sad and abandoned and blames Robards for Tilly's departure.
Gradually, Robards begins to heal the rift with his grandson by passing on to the boy his own passion for photography, showing him the epiphanies buried in casual family snapshots. Pomeranc, who starred in the 1993 film Searching for Bobby Fischer, brings a soulful quality to the emotionally bruised youth. Robards turns in a rich and resonant performance as the eccentric shutterbug. Journey is remarkably uneventful—about the most momentous occurrence is the birth of a litter of kittens—but it is also singularly touching.
Syndicated (Check local listings)
C+
In this remake of the '60s surf-and-turf series, our unsinkable dolphin hero Flipper has befriended a pair of Florida teens (Payton Haas and Jessica Marie Alba). These two are always enlisting their finish friend in innocent commercial schemes. ("Fetch us those lobsters, Flipper. Tickets for the Nine Inch Nails concert go on sale tomorrow!") When danger looms—and it does in every tritely plotted episode—it's time to call on the grownups. The oldsters here are Haas's mom (Colleen Flynn), a Naval officer with an incredibly flexible schedule, and a marine biology professor (Brian Wimmer of China Beach).
But enough about the humans. They're just the spear-carriers in this bouillabaisse. The real star of the show is now played by Slim, 19, and three backups. He is not as sleek or comely as the original, Susie, who died several years ago. However, Slim is a better actor. Anguish and concerned chiding are his specialties.
NBC (Mon., Dec. 11, 9 p.m. ET)
B-
As the opening credits of this middling melodrama roll, we attend three glossy picture-book nuptials (the happy couples: Scott Baio and Julie Condra; Bruce Greenwood and Gabrielle Carteris; James Naughton and Bess Armstrong). Before long, these disparate Seattleites are all flipping through magazines in the waiting room of an avuncular fertility specialist (Bruce Weitz). This obvious hankie-soaker is far better acted than it deserves to be.
PBS (Tues., Dec. 12, 9 p.m. ET)
B+
This grim Frontline documentary follows the declining fortunes of two blue-collar families, one White, one black, in Milwaukee. In each, the principal wage earner has been laid off from a lucrative manufacturing job as the industrial belt slides farther and farther south. We watch these clans over the course of five years as they struggle painfully to survive in the brave new service economy. As correspondent Bill Moyers points out, "The new economy is built on cheaper labor. Many of the new jobs offer only part-time work and no benefits, and they pay lower wages." Despite remarkable work ethics, both sets of parents are soon fighting to keep their heads above water and to maintain their dignity in a deteriorating urban environment. The financial pinch is felt just as keenly by the children, who, with both parents forced to work, become classic latchkey kids.
Bruce Springsteen's new album, The Ghost of Tom Joad, a brooding song cycle about society's dispossessed, might well serve as the companion piece to this film, an unsparing and unsettling look at the American worker in the '90s.
>TUBE: Kissinger and Nixon portrays fear and loathing in the White House; revived, Flipper is still all wet
SCREEN: The Old West seems mighty old and tired in Wild Bill; Jennifer Jason Leigh heats up Georgia 25
SONG: Waiting to Exhale's soundtrack has big names (Whitney Houston, TLC) but little impact; Meat Loaf's latest sounds warmed over 28
PAGES: NYPD Blue writers David Milch and Bill Clark tell tales out of the precinct in True Blue; Howard Stern's Miss America won't be winning any congeniality contests 39
BYTES: Jimi Hendrix's web site has his horoscope but no guitar solos 53
>It's been two months since Judge Lance Ito gaveled People v. O.J. Simpson to a close. Afterward, the weary legions of Simpson trial correspondents trooped home to the lives they had left behind. Are they suffering from post-O.J. withdrawal? Do they look back on that time as the days of wine and Rosa Lopez? Here's what three familiar faces from the trial told us:
Jim Moret, CNN anchor: "To be honest, I miss it, [though] I took three weeks off right after the trial because I needed time to decompress. My two kids were so excited because Daddy was home now. I just spent afternoons with them goofing around. It's funny, but the really simple things were what they really missed, like me being home for dinner."
Kathleen Sullivan, E! Entertainment Television anchor: "I was thinking this morning how much I miss seeing Vanity Fair's [trial reporter] Dominick Dunne. A USA Today correspondent called and asked if I wanted to go skiing. We've all bonded in a funny way. After the verdict, I cleaned every closet in my house. And I got a new job [staying with E!]. That's what I spent my vacation doing."
Jack Ford, NBC legal correspondent and Today weekend anchor: "It's been nice to recapture your lost life. My wife, Dorothy, and I found a little inn down in Maryland where we escaped for three days. Then my 9-year-old son, Colin, and I got away to see the Virginia-Florida State football game. But I'm taking some time off again around Christmas."
Contributors:
Cynthia Wang.
NETWORK TV HAS A BAD CASE OF THE reruns this month, and you are to blame. You have this annoying habit of getting caught up in holiday activities and losing sight of how important it is to keep watching TV Well, the networks would rather not waste fresh episodes of hit series on measly December audiences. Instead, the Big Three—more so every year—are serving up episodes that already aired only a month or two ago. Ho, ho, ho!
Advertisement
Today's Photos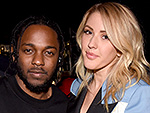 Treat Yourself! 4 Preview Issues
The most buzzed about stars this minute!