People Top 5
LAST UPDATE: Tuesday February 10, 2015 01:10PM EST
PEOPLE Top 5 are the most-viewed stories on the site over the past three days, updated every 60 minutes
Picks and Pans Main: Song
Talking With...
We'll have to wait until the Dec. 22 opening of Waiting to Exhale to see if Whitney Houston can convincingly put aside her pop diva persona. One hopes that Houston, who made her screen debut as a singer in 1992's The Bodyguard, will fare better in this film than she and most of the other singers do on its soundtrack.
Kenneth "Babyface" Edmonds, who wrote and produced the album, seems to be overextending himself, trying too hard to give these 15 sister acts something to say. Normally chaste, here he churns out lots of oversexed banter. On "This Is How It Works," TLC sings, "Go due south and...melt yourself into my body." And his choice of 24-year-old Mary J. Blige to sing "Eleven years, out of my life/ Besides the kids, I've got nothing to show" to a philandering hubby on "Not Gon' Cry" is almost as disorienting as selecting glamorous Toni Braxton to huskily croon the folksy "Let It Flow."
Houston herself turns in an atypically understated performance on the featherweight theme. Chaka Khan offers a goosebumpy crescendo vocal on "My Funny Valentine"—the album's only non-original song—and newcomer Shanna pulls off a nicely fed-up performance on "How Could You Call Her Baby." In the end, however, the album sounds like a rush job. Perhaps Baby-face and director Forest Whitaker, who enlisted him to work on the soundtrack, should have let some collaborators in on the action. (Arista)
Rosie Flores
Flores's fourth solo album ought to come with rolls of paper streamers, Chinese lanterns and a big plastic punch bowl. Just set up everything in the nearest high school gym, spin the disc, and you've got a retro dance party that can't be beat. With her bright, girlish voice and pert energy, Flores brings to mind all sorts of politically incorrect terms like "saucy," "spitfire" and the apt "filly" of her title. But the San Antonio native and veteran of the Austin roots-rock scene is too good a singer, guitarist and songwriter to merely push nostalgia buttons. Backed by a lithe, whippy band, she reinvigorates rockabilly, mixing in dabs of country steel guitar, doo-wop, boogie-woogie and swinging blues. It's all breathless fun, and the slow tunes are sexy enough to alarm a chaperone. (High Tone)
The Incredible Casuals
One of the truly great obscure rock bands in America is this veteran outfit from Cape Cod, Mass. They have remained unsung because they are nearly impossible to classify. Even on such infectious radio-ready tunes as this album's "This World" and "Close Enough," they maintain a coy, bent approach. The sunny pop idioms that inform "Here's My Heart" and "Same Thing" are always accompanied by a subtle subtext of irony, thanks to the quartet's semisarcastic tone. The Casuals somehow manage to temper garage-band bluntness with an accomplished artfulness. They're brown-bag virtuosos. Like NRBQ (the group to which they are most often compared), the foursome purposefully pour their masterful songwriting and musicianship into an unrefined, lo-fi package. That pretty perversity is what makes the group's name so germane: In their own delightfully casual way, they're incredible. (Akers Recording Company, P.O. Box 8096, Boston, Mass. 02114. Phone: 617-338-8646)
Meat Loaf
How is it that a rock star who looks like John Candy and calls himself Meat Loaf can seem so humorless in song? Maybe it's grim work being colossal. Huge emotions. Epic guitars. Background vocals handled by whole squadrons of wailing women. With one or two exceptions—Phil Rizzuto doing the play-by-play during the middle of the singer's classic "Paradise by the Dashboard Light"—there's usually not much room for whimsy in Meat Loaf's fare.
His fans will be pleased to find that this album runs true to form. "Where the Rubber Meets the Road" delivers the sort of mock-apocalyptic rock one expects, and his delirious duet with Patti Russo, "I'd Lie for You (And That's the Truth)," will mesh nicely in his repertoire with the 1993 Grammy-winning "I'd Do Anything for Love (But I Won't Do That)." The faithful will feel right at home in this Neighborhood. (MCA)
Frank Zappa
These Mothers is crazy." So declared Suzy Creamcheese, a fictitious everyfan who popped from Frank Zappa's head into the liner notes of the Mothers of Invention's debut album, Freak Out!, in 1966. Now, nearly 30 years after the release of that ambitious double album, and two years after the death of its medusa-haired composer at age 52, fans can make their own diagnosis; Rykodisc has released 53 of the 60-plus albums Zappa recorded with the Mothers and others. CDs without the added instrumentation that riled purists, the reissues come with the originals' always entertaining album artwork and liner notes intact.
This sampler of his FM radio hits offers novelties like "Don't Eat the Yellow Snow" and "Valley Girl," but only one track, "Trouble Every Day," from Freak Out! Any compilation subtitled The Best of Frank Zappa that does not include "Brown Shoes Don't Make It," from Absolutely Free, doesn't make it. So buy this if you must—initiates will find plenty of Zappa's great satiric barbs and indisputably genius music making. But why not start where Ms. Creamcheese began? Play the first three Mothers albums, Freak, Free and We're Only in It for the Money, Zappa's hilarious sendup of hippie culture, with its Sgt. Pepper cover spoof. If you ain't hooked by then, you'll never be. If you are, it's forever. Then buy the radio hits—you'll enjoy them all the more.
>TOON TUNES
KIDS AREN'T THE ONLY ONES WHO think Saturday morning cartoons are cool. Some rockers still get such a kick out of Scooby-Doo and Spider-Man that they lent their voices to a compilation CD of cartoon themes—Saturday Morning Cartoons' Greatest Hits (MCA). PEOPLE asked which shows these hipsters love:
MATTHEW SWEET: Old Warner Bros, shorts, like One Froggy Evening. "A man finds a frog that sings for him—but then it won't for anyone else. The poor guy gets so excited, but then nothing happens. It's a classic situation in life."
JULIANA HATFIELD: Pepe Le Pew. "It's so over-the-top. It takes the stereotype of a hopelessly romantic Frenchman to an extreme."
THE RAMONES' JOEY RAMONE: Quick Draw McGraw. "He and sidekick Baba Looey had real personalities. Before political correctness, cartoons could do whatever felt funny, like Baba Looey's Mexican accent."
THE MURMURS' HEATHER GRODY: The Flintstones. "I watched to figure out what was on the drive-in roof."
SPONGE'S VINNIE: The Tick. "Who can't appreciate a superhero involved with a character like Chairface Chippendale?"
>Joan Armatrading
IN HER OWN VOICE
Joan Armatrading's folk-tinged songs dig deep, but for many fans, her dusky alto is the root of her appeal. Though it has earned her two Grammy nominations and critical acclaim, the single, London-based singer-songwriter doesn't understand the fuss. "I don't think about my voice at all," says Armatrading, 44, whose latest album is called What's Inside (RCA Victor). "I hear people do warmup things and think, 'I wonder if I ought to be doing that.' But I don't. I just sing, and when I'm finished with it I stop and that's it."
What inspires you to write a song?
Any-and everything. Once I was with two people and one was laughing, but his eyes were flat, as dead as anything. I wondered how he could be laughing so hysterically and not laugh, so I wrote [her 1977 classic] "Show Some Emotion."
How do you feel when other artists sing your songs?
Sheena Easton's version of "Love and Affection" started real nice. I thought, "Okay, this is going to be great." But when the band came in, it just all fell apart. Melissa Etheridge has done a version of "The Weakness in Me." She sings it very well. I think it's one of the best versions that I've heard of somebody doing one of my tunes.
How do you keep sane after over 20 years in the business?
It's because I'm a very quiet person. I don't smoke. I don't drink. I don't go to clubs. Sure, I'd like commercial success. Tons. But I can't change my style or the style of my music just to get it. It has to be with what I do.
Contributors:
Jeremy Helligar,
Eric Levin,
David Hiltbrand,
Mark Lasswell,
Steve Dougherty,
Craig Tomashoff.
Various Artists
Advertisement
Today's Photos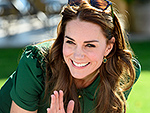 Treat Yourself! 4 Preview Issues
The most buzzed about stars this minute!