People Top 5
LAST UPDATE: Tuesday February 10, 2015 01:10PM EST
PEOPLE Top 5 are the most-viewed stories on the site over the past three days, updated every 60 minutes
Picks and Pans: Pages
End Note
With his pudgy cheeks, Cheshire grin and shock of silver hair, Newt Gingrich can look like a creature dreamed up by Dr. Seuss (even his name is Seussian). But in these intimate black-and-white pictures, he's a surprisingly warm, rumpled figure, more like your friendly grocer than the fiery leader of the Republican revolution.
Credit this softening to stealthy photographer P.F. Bentley, who was invited by the Speaker to cover his first 100 days in office. Given unprecedented access, Bentley bought his first suit (so he'd fit in on Capitol Hill) and shadowed Gingrich for up to 18 hours a day, eventually shooting 908 rolls of film. The results strip the sheen from Newt's sudden celebrity by focusing on his nuts-and-bolts style of leadership (lots of finger-pointing shots), though there are a few silhouettes more suitable to a campaign brochure-artsy pictures even Gingrich didn't like.
Most revealing are the folksy scenes: a frumpy Gingrich riding the subway, standing unnoticed in a department store line, downing a can of beer at work, and collapsing on the couch at the end of his remarkable first 100 days. Newt's human. Who knew?
As he did in his 1992 photo book, Bill Clinton: Portrait of Victory, Bentley conveys the sweep and excitement of a historic event by capturing small moments. He also delivers what the media-savvy Speaker must have hoped for: plenty of regular-guy shots to cushion his image as a claws-bared political animal. (Rutledge Hill, $19.95)
by David Milch and Bill Clark
Former Yale writing teacher David Milch, who developed ABC's top-rated police drama NYPD Blue with Steven Bochco, had mapped out the relationship between John Kelly and Andy Sipowicz and sketched in the first couple of episodes before the show debuted in 1993. But something was missing—the talk that cops talk. A fellow writer put him together with Clark, who had spent 25 years chasing bad guys as a New York City detective, and the plots began to sing.
In True Blue, Milch and Clark, known on the set as Yale and Jail, smuggle the reader behind the scenes. In a hard-boiled argot worthy of Ed McBain, Clark retells stories from his own years on the job)—many of which loyal viewers will quickly recognize.
The authors also paint in personal details. Milch, for example, is candid about his resource-draining love of the racetrack. He's equally up-front about troubles on the set. In fact, many readers will probably want to tune into True Blue purely for the dirt about David Caruso, who played Det. John Kelly.
Milch says he did not like the way Caruso "jumped on the end" of the speeches of the actor with whom he was reading at his audition. "I was concerned," says Milch, "that Caruso-as-Kelly would emerge a distant and selfish character."
Caruso-as-Kelly did just fine, winning a Golden Globe in '93. The problem was Caruso-as-Caruso. According to Milch, even as the actor was melting audiences with his sensitive performance of a standup cop, he was bullying cast members to the point where costar Dennis Franz "virtually stopped talking to him."
In 1994 the actor left the show to pursue a movie career—somewhat ambivalently, Milch believes. Returning to NYPD Blue for his final episodes, Caruso looked "gaunt and haunted," says Milch. "David had a world of guts; Kelly was a character he'd fought over and over again to become, and now he was going to lose him." (Morrow, $23)
by Marianne Wiggins
Noah John, ace foreign correspondent for a New York City newspaper, makes his living finding trouble and reporting it. So when he meets the world-famous Lilith Da Vinci, a beautiful photojournalist who'll do anything for a good shot, he falls instantly. "[I felt] a bright nausea elsewhere in the body," he declares, recalling a description he once heard of an epileptic's preseizure aura. To Noah, that's a good sign.
What follows is a gripping tale of passion set against a background of political cataclysm. Da Vinci returns Noah's affection until the more dangerous Adam, Rumania's Minister of Trade, catches her eye. It's 1989, and as Noah goes crazy with heartbreak, the world seems to lose its bearings around him: The Berlin Wall falls, Rumania dissolves in revolution. By the time he and Da Vinci meet again, she's entangled in the Rumanian corruption they both helped expose, and Noah, spellbound still, risks all to save her.
Wiggins, formerly Mrs. Salman Rushdie, has said she wrote Eden partly to get back at reporters, many of whom excoriated her for leaving Rushdie after the Ayatollah Khomeini called for his death. But this smartly crafted page-turner, Wiggins's fifth novel, makes as strong a case for the allure of living dangerously as for its folly. Wiggins also hoped her dazzling prose would render the ex-wife issue moot. Salman who? (HarperCollins, $23)
by Howard Stern
This followup to Stern's chart-topping Private Parts is review-proof. The gabmaster's fans instantly pushed it up bestseller lists, past the more decorous memoir of his polar opposite Colin Powell. This guy could publish in Sanskrit and still make a bundle.
Yet Stern refuses to hold back, and this demented grab bag will add to his rep—it's a fearless, formidable piece of work. Even more explicit than his daily radio show-therapy session, Miss America features brutally frank, often tasteless chapters on cybersex, his bathroom habits and celebrities he hates (including Kathie Lee Gifford and "human snowman" Rush Limbaugh).
Sternaholics will no doubt get the most out of Miss America, but anyone with a slightly twisted sense of humor can appreciate the rare candor in this X-rated X-ray of an original comic mind. (ReganBooks, $27.50)
>SHOT TALK
P.F. BENTLEY, 43, HAS BEEN CHRONICLING history with his camera ever since he was 18. In the years that have followed, the resident of Stinson Beach, Calif., has traveled an average of 100,000 miles each year. Bentley has covered uprisings in Haiti, Panama and El Salvador, and he has followed high-profile pols on the road to Washington. "It beats having a real job," he says. "I'd go nuts sitting in some office all day." So, how does he view his subjects? Here are some Bentley observations:
Newt Gingrich: "He's really just an average American with an interesting day job."
Bill Clinton: "Covering his campaign in 1992 was more thrilling than an amusement park. The highlight was walking around the French Quarter in New Orleans one night after sneaking out of the hotel without the press pool and having him show me the places he used to hang out."
Al Gore: "You know all the 'How stiff is Al Gore' jokes, like 'How do you tell the difference between Al Gore and a secret service agent? Gore is the stiff one.' Wrong! He has a biting wit and absolutely no airs."
Bob Dole: "Another funny guy, believe it or not; he loves a good joke. He's also very vigorous. Like the Energizer bunny. He just keeps going and going and going. You can't stop him."
>YES, BUT CAN SHE WRITE?
"WHEN I'M WORKING WELL, I LIKE TO think I'm doing God's work," notes Faye Dunaway in Looking for Gatsby (Simon & Schuster, $25), her new autobiography written with Betsy Sharkey. But wait! You don't have to take Dunaway's word for it. She also conscientiously offers up compliments from coworkers:
Steve McQueen, she says on page 167, called her "the best actress he had ever worked with." Richard Harris (page 174) "thought I had a rare talent." Dustin Hoffman (page 199) "told me I was one of the best actresses he'd ever worked with."
>BIG SCREEN BONANZAS
Nathaniel Hawthorne (1804-1864) might cringe at the production, but not at the profits generated by the unintentionally hilarious screen adaptation of his 1850 classic The Scarlet Letter. In the passionate hands of
Demi Moore
and Gary Oldman, the Puritan chronicle got a lashing from the critics. But the original tale of sin, scorn and redemption is currently scarlet-hot, selling at five times the rate it did before Hollywood's high-concept treatment. How have other classic stories fared as commercial enterprises? Here's a tally:
Edith Wharton's The Age of Innocence was selling some 10,000 to 20,000 copies per year before Martin Scorsese's 1993 film. There are now 900,000 in print.
Louisa May Alcott's Little Women, featuring Winona Ryder on the jacket of the movie tie-in, has sold more than 50,000 copies.
Sales of E.M. Forster's Howards End were unspectacular before the Merchant-Ivory film copped its Oscars in 1992. They have since edged close to 500,000.
Some 2,000 copies of Jane Austen's Persuasion were selling annually when the film made its debut last month. Fifteen thousand have been scooped up since.
Contributors:
Alex Tresniowski,
William Plummer,
Kim Hubbard,
Jeff Brown,
Joanne Kaufman.
Photographs by P.F. Bentley
Advertisement
Today's Photos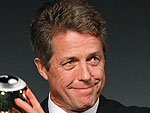 Treat Yourself! 4 Preview Issues
The most buzzed about stars this minute!