People Top 5
LAST UPDATE: Tuesday February 10, 2015 01:10PM EST
PEOPLE Top 5 are the most-viewed stories on the site over the past three days, updated every 60 minutes
Force of Habit
Busted for Fraud, Former Art Dealer and Addict David Ramus Writes Himself Out of Debt
Ironically, it wasn't until after he kicked his addiction at the Betty Ford Center in 1989 that Ramus, 40, began his financial free fall. Last month the high-flying art dealer was found guilty in an Atlanta federal court of defrauding clients of $556,000. The government said he had taken paintings on consignment and then, after selling them, pocketed the profits.
For his part, Ramus claims he was victimized by a downturn in the art market and his own poor business decisions. "People ask me if it was the drugs that ruined me," says Ramus, "and it honestly wasn't. The bottom simply dropped out of the market, and I wasn't equipped to know what to do."
What Ramus did do in October 1993 was bang out his first novel, a thriller about an art dealer with a heroin habit who sells forgeries. Thief of Light was snapped up for a stunning $1 million, $625,000 in foreign rights and published to strong reviews this fall. "I wrote," says Ramus, "because I didn't know what else to do. I was stripped of everything, including my reputation. Now I know that I can feed my family and start repaying my debts." (Sixty-five percent of the book's earnings will go toward reimbursing his creditors.)
Ramus, who grew up in Palm Beach, Fla., the oldest of three, recalls his family as "totally dysfunctional." His father, Richard, who helped run his father-in-law's gallery that liquidated local estates, was "gone all the time." Says his mother, Connie: "It was not a good marriage. It was full of turmoil." They divorced twice, once when David was 13; again when he was 19.
According to his sister Susan, 39, who runs a Palm Beach skin-care products company, "everybody adored" young David. "He was always funny and charming, and he wasn't afraid to live." By the time he was 12, though, David was sampling pills. "Obviously," he says, "there was some hole in me, and when I had drugs or alcohol I felt I measured up to everyone else."
Ramus discovered that he had "zero talent" when he studied art at the University of Florida in 1973. But, he says, "I could see who around me did have talent." The next year he dropped out to load trucks at the family gallery. In 1979 his father, who had taken over the business, moved it to Atlanta and, at 24, David became vice president. A year later he walked out after a brief and bitter power struggle with his father. In 1981, Richard declared bankruptcy, having failed to reimburse some 200 clients for more than $500,000 in art and collectibles. ("Maybe like father, like son,' " says Ramus, "but I'm paying people back.")
David, meanwhile, had set out on his own. "By 1990," he says, "I was doing $1 million a month in business." He had built David Ramus Fine Art on his eye for 19th-and 20th-century paintings and his ability to make deals; but he had no management savvy. Frequently, he would bring in a backer to finance half the cost of a painting and take out a note for the other half, eventually running his debt into the millions.
In 1993, Ramus called his creditors and told them, he says, that "I could not pay them then, but I would find a way." Childhood friend Reed Galin, now a CBS-TV correspondent in L.A., lost $125,000; he was stunned and hurt but finally sympathetic. "I don't for a second think David did anything criminal," says Galin. "He didn't rip people off—and he didn't run away to Bermuda either."
Maybe not, but Ramus—who lives with his wife of three years, Cathy, 35, and her two daughters Jessica, 13, and Nikki, 8, (his daughter Julianna, 8, lives nearby with her mother) in a rented house in Atlanta—could get four years in prison at his Jan. 18 sentencing. Says Ramus: "We're trying hard not to let this be a tragedy in our lives." And, according to his creditors' attorney, Morris Macey, even those he owes are writing letters on his behalf. "They want me working and making money so I can pay them back," he says. "That's what I want too. I'm writing my second book and I want to get back to it."
WILLIAM PLUMMER
GAIL CAMERON WESCOTT in Atlanta
Contributors:
Gail Cameron Wescott.
NOT LONG AGO HE WAS THE CHARISMATIC, Armani-clad owner of David Ramus Fine Art, a respected dealer with galleries in Atlanta and New York City who lectured at museums and advertised in upscale magazines. His services were available, as printed on his business card, "by private appointment," and only in his tasteful Atlanta condo or his splendid Manhattan apartment—the one with the Greek antiquities. In the heady art market of the '80s, he often handled deals worth millions. He was also addicted to heroin. "I was whacked out of my mind when I made one of my biggest transactions ever," says Ramus, "and no one knew."
Advertisement
Today's Photos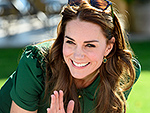 Treat Yourself! 4 Preview Issues
The most buzzed about stars this minute!