People Top 5
LAST UPDATE: Tuesday February 10, 2015 01:10PM EST
PEOPLE Top 5 are the most-viewed stories on the site over the past three days, updated every 60 minutes
Frank Analysis
In Defense of Her Father, Nancy Sinatra Says She's Setting the Record Straight
Where all things Frank Sinatra are concerned, lately it's a time to accentuate the positive. This week ABC airs Sinatra: 80 Years My Way, a birthday gala taped last month that features a diverse, multigenerational collection of stars—from Sinatra pal Gregory' Peck to the rap group Salt-N-Pepa—paying homage to the singer. There are fresh CD collections, new Sinatra biographies and a bill before the House of Representatives to honor the Chairman with a Congressional Gold Medal You want adulation? On Dec 1 in New York City a Christie's auction of furnishings from Sinatra's recently sold house in Palm Springs, Calif., fetched more than $2 million. But of all the plaudits, the most adoring may come from Nancy, in her just-published book Frank Sinatra: An American Legend, where she writes of a man who is "timely and timeless."
Part photo album, part career time line, the glossy tribute is also, Nancy says, an attempt to counter what she calls the 50-year smear against her father—the tales of brawls and boorishness, of Mob ties and menacing acts. "It's really cool," she says. "People who care about him are going to be able to argue this bulls—t with the information in this book."
That odd conflation of attitudes—at once upbeat and defensive—pervades Nancy's portrait of Frank as a family man. Some moments border on bitterness. Sinatra was on tour in Hollywood-when Nancy was born in Jersey City, N.J., on June 8, 1940. "It was the start of one of the themes of my life," she writes, "a father who was always going away." Yet she is dismissive about her feelings when her father and mother, Nancy, now 78, divorced in 1951 after Sinatra became involved with actress Ava Gardner whom he wed that year "It was not that big a deal" she says "He was hardly home before "
Instead the pain came in 1955, when Sinatra—in psychological terms—cheated on her. That January, Nancy accompanied her father on a concert tour of Australia. She felt excited to be so close to Dad—until one day in his hotel room she found lingerie belonging to a tour backup singer. "I was destroyed," she said recently. "Until that point he had been my first love. Afterward I began to see him as a human being."
As Nancy and his two other children—Frank Jr., now 51, and Tina, now 47—grew up, they say, Sinatra was a loving father. "He never shirked his responsibilities," says Tina, who is treasurer of the family investment trust. "But he would never undermine Mother's authority." As Nancy Sr., who did not remarry and still converses regularly with her ex-husband, recalls, "He spoiled them a little. I was the one who tried to undo it each time."
There were times of mutual discontent between Sinatra and his children. In 1960, when Nancy, then 20, had left the University of Southern California and married singer-actor Tommy Sands, 23, she says, "my father was so disappointed. I would have been the first college grad in the family." But looking back on that marriage, which ended unhappily when Sands left her after five years, Nancy says she wishes she hadn't been raised with "nice girl" mores: "I would have had an affair [with Sands]; it would have been over."
Nancy suggests her father's best parenting instincts emerged 10 years ago. When her second husband, choreographer Hugh Lambert, died of throat cancer at 55, after 15 years of marriage, he left Nancy to raise their two daughters, A.J., now 21 and an aspiring punk rocker, and Amanda, 19, a college student. On the first Father's Day after Lambert's death, she says, "Dad took us all to the cemetery. He knew it was important for the girls to go."
These days the Sinatras gather regularly for dinner. Bandleader Frank Jr., single father of 8-year-old Michael; Tina, twice divorced; and Nancy all live near their father. Though Sinatra no longer prepares his special spaghetti sauce, the family cook has been taught to do it Frank's way. "We always have a salad, but he never touches it," says Nancy. Conversation, Tina says, revolves mainly around business and politics. Friends report there is a frostiness at times between the children and Sinatra's fourth wife, Barbara, 68. Counters Nancy: "I wouldn't call us close—but there's a healthy respect."
Nancy says she would like "to settle down with someone " but she's focused on restarting her singing career. She says she consulted with her father over egg rolls at a Chinese restaurant before deciding to publicize her comeback by Dosing for Playboy last May She also plans more Sinatra projects including a documentary film and CD ROM bio "Trying to slay dragons and set a record straight is not my life—but it'll never be finished," says. I know how my father s fans feel about him, but I care more about the [detractors]. I shouldnt, but I do.
GREGORY CERIO
MARIA EFTIMIADES in New York City and JOHN HANNAH in L.A.
Contributors:
Maria Eftimiades,
John Hannah.
HER FATHER TURNS 80 THIS week, but when Nancy Sinatra describes his life today in his sprawling Beverly Hills mansion, she sees a man reluctantly reining in his energies. "He's realizing what it's like to relax," she says. "It's like he's allowing himself to slow down." Other family members and friends see a man who passes the time like many octogenarians—at least those with silk pajamas monogrammed FS. That is Sinatra's preferred attire nowadays when he watches TV, with glass dishes of his favorite candies, Tootsie Rolls and cherry Lifesavers, at the ready. He wears a hearing aid now, and at home he rarely. wears his silvery toupee. A sedate life, but as Nancy, 55, views it, her father may only be recharging his batteries. "I think it's a retirement, but I don't know," she says. "He probably doesn't know himself."
Advertisement
Today's Photos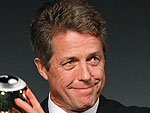 Treat Yourself! 4 Preview Issues
The most buzzed about stars this minute!