People Top 5
LAST UPDATE: Tuesday February 10, 2015 01:10PM EST
PEOPLE Top 5 are the most-viewed stories on the site over the past three days, updated every 60 minutes
Picks and Pans Main: Song
Talking With...
Browne's latest tries to pay back loyal fans who have worn out their copies of Late for the Sky and Saturate Before Using while waiting for him to pull back from the political commentary of his '80s albums or sign on as a panelist for CNN's Crossfire.
East is little reward for their patience. Looking and sounding exactly as he did two decades ago—is this ageless wonder the Dick Clark of rockers, or what?—Browne opens with a trio of reflective, radio-friendly, mid-tempo rockers full of taste and tenderness. But afterward, despite All Star support from guitarist Mark Goldenberg, background singers Vonda Shepard and Valerie Carter, and even cameos by Bonnie Raitt, Ry Cooder and David Crosby, there's little to get excited about. Browne can't resist a curmudgeonly critique of the evening news (on the song "Information Wars"); nor can he help strutting on "I'm the Cat," boasting, "Baby I'm allowed to be late when I'm comin' home/ You know I'll be there when I want to." Okay, so this album is more personal, but maybe it's a tad more than we need to know. (Elektra)
Various Artists
This pop-star update of the West Side Story score begins promisingly: All-4-One puts jazzy pizzazz in their barbershop harmony on "Something's Coming," and the late Selena, in her final recording, explores the depths of her lower range for a voluptuous "A Boy Like That." But by including two versions of "Somewhere," the project both goes too far (Aretha Franklin's boisterous histrionics and largo pace fail to capture the song's lovestruck wonder) and not far enough (Phil Collins's anemic reprise seems but an afterthought). And as relevant as West Side Story remains—with its tale of puppy love in the proto-gangsta jungle of '50s Manhattan—with the exception of a rapped-up "Gee, Officer Krupke" (featuring Salt-N-Pepa, among other hip-hoppers), the wide-eyed sentiment of many of these Leonard Bernstein-Stephen Sondheim tunes don't translate well to the jaded and craven '90s. Perhaps the producers should have gone the campy fun route instead and put a country-and-western spin on the retro-hip disco of Saturday Night Fever. (RCA Victor)
Jack Logan
A mechanic by trade and a blue-collar rocker by night in rural Georgia, Logan got critics and college-radio fans revved with his 42-track 1994 double CD, Bulk. His home-recorded songs possessed a crude, unfiltered sense of structure that didn't sound as if the music was trying to merely ape the sound of the Next Big Thing out of Athens or some other college-town hot spot. On their followup, Logan and his backing band, Liquor Cabinet, haven't tinkered too much, other than paring down the songs to a mere 17.
Wielding punk-era power chords and lyrics, Logan creates more of a visceral rush than a prolonged mood. "Well I'm a pretty scary guy, a lot of girls would just pass me by," Logan sings on the gutbucket guitar cruncher "Chinese Lorraine." Logan and company may not get high marks for originality, but something's working here. Listeners should take up the attitude Logan must have towards his day job: If it ain't broke, don't fix it. (Medium Cool/Restless)
Keith Jarrett
Pianist Keith Jarrett, 50, is one of the rare musicians on the current jazz scene willing to risk laying his soul bare in live performance. In his celebrated solo concerts, he lives or dies by the vagaries of his fertile, but sometimes fickle, muse. On this six-CD boxed set, Jarrett, joined by his longtime trio-mates—bassist Gary Peacock and drummer Jack Dejohnette—offers up every note, as well as every cry and moan, from a three-night stand at New York's Blue Note club in the summer of 1994. The program includes a wide range of jazz standards—from the Jule Styne-Sammy Cahn composition "Time After Time" to Charlie Parker's "Now's the Time"—but the familiar repertory is less important than the sustained level of joyful spontaneity. The musicians' ecstasy can wash your blues away. (ECM)
>Wynonna
TOO MUCH IS JUST ABOUT RIGHT
Country star Wynonna Judd knows how to kick off a year: In January she wed her beau of two years, yacht salesman Arch Kelley III, 43, father of her 13-month-old son, Elijah (the couple is already expecting a second child in July). This month, Wynonna is releasing her third solo album, revelations (Curb/MCA), and is preparing to launch a two-year tour in Los Angeles in March. Might all be too much for some, but not flame-haired Wynonna. "You've got to understand," says the 31-year-old Nashvillian, "I'm a Judd. My mother taught me that I'll always land on my two feet if I grit my teeth and jump."
Why did you wait until after you had a child to get married?
I made the decision on my time, not based on other people's agendas for my life. Elijah was an absolute joy from the moment I found out [I was pregnant]. I've made plenty of mistakes in my life—this was not one of them. I went from dating Arch to having a child with him. Our focus was on that child, as it should be. We embraced him so wholeheartedly. And you're so overwhelmed by this new presence in your life. It changes everything. Arch and I entered premarriage counseling: we both knew how helpless and vulnerable we were as parents, but how did we relate as man and woman? How did we feel about each other? When you have a kid, you don't have time to do nothin'. How the heck can you romance someone with a baby? So it took us about a year. But now I know I'm ready.
Now that you have a family, how do you feel about your career?
No. 1 records and sold-out concerts certainly thrill my soul, and I love that hour onstage. But what am I for the rest of those hours? It's pretty empty unless you have a family, my dear. I'm fulfilled in a way that this business could never fulfill me. But I want people to know I'm back. I'm out there touring like my hair is on fire. I'm stomping and snorting, ready to get on that bus and kick butt. And I'll tell you what—I'll be on the road until they put rhinestones on my walker.
Contributors:
Todd Gold,
Jeremy Helligar,
Andrew Abrahams,
David W. Grogan,
Tony Scherman.
Jackson Browne
Advertisement
Today's Photos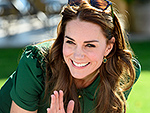 Treat Yourself! 4 Preview Issues
The most buzzed about stars this minute!