People Top 5
LAST UPDATE: Tuesday February 10, 2015 01:10PM EST
PEOPLE Top 5 are the most-viewed stories on the site over the past three days, updated every 60 minutes
Diamond in the Rough
As Unflappable Alice Kramden, Audrey Meadows Was the Acerbic Angel in America's Kitchen
Her decline was swift and steep. Meadows appeared looking healthy at a New Year's Eve celebration at the West Hollywood home of her longtime friend and personal manager Raymond Katz. She entered the hospital Jan. 24 to have blood clots dissolved in a leg artery, and told Jayne not to worry. The procedure dislodged a clot that went to her lungs. She needed emergency treatment to save her life. By Jan. 27, doctors discovered that her cancer had progressed so rapidly that she had only a few days to live. Then the tabloids found out. Her nephew Bill Allen (Steve and Jayne's son) was shocked when a reporter knocked on the door of the Aliens' Encino home on Jan. 30, asking for a reaction to Audrey's impending death. When word reached Jayne, who was taping a segment of the CBS sitcom High Society, she rushed to her sister's bedside. "She sat up in bed and said, 'Jayne!' " says Meadows. "I took her hand, and she squeezed mine. She slipped into a coma and never said another word."
On Saturday evening, Feb. 3, in Room 8102 of Los Angeles' Cedars-Sinai Medical Center, Jayne held her little sister, who would have turned 70 five days later, in her arms for the last time. "I spoke into her ear," says Jayne. "I used the names we used to call each other as kids in New York City: This is Elinor, and I love you, darling Sara. If you are tired, go to sleep. When you awaken, Bob [Audrey's beloved husband, Robert Six, who died in 1986] will be there, and Mother and Father and Eddie and Frank [her other older brother, Frank Cotter, who died of lung cancer in 1981]. And I'll join you soon, darling, and we'll all be together.' " Within an hour, Audrey breathed her last. (The immediate family attended a private memorial service in Culver City last Wednesday.)
For most of us, Meadows really isn't gone. Few performers have left behind a more indelible legacy. Hands on hips in the shabby Brooklyn kitchen of The Honeymooners, Alice Kramden was an American icon—a long-suffering Everywoman. Her job: to prick the inflated schemes and delusions of her blustery bus-driver husband, Ralph (Jackie Gleason). Then she would sweep up the pieces and get on with real life. "To the moon, Alice!" Ralph would rant, but there was never any question of violence, and the implacable Alice gave as good as she (never quite) got.
Trying to sell her one of his schemes, Ralph once said, "This is probably the biggest thing I've ever got into!" Alice's withering retort: "The biggest thing you ever got into is your pants." Says comedy writer-director Carl Reiner: "She had as much power as Gleason without matching his volume. She matched him in intensity." Carney reminisces: "You knew darn well that the both of them loved each other deeply and that everything would end up okay."
For a sitcom that lasted only 39 episodes in 1955-56 (though it had started as sketches on earlier Gleason variety shows), The Honeymooners became larger than the small screen that contained it, a comforting slice of working-class American life that loops endlessly in reruns the world over. And Alice, says former Laugh-In producer George Schlatter, paved the way for strong women in TV sitcoms. "It was because of people like Audrey," he notes, "that we were ready for Roseanne and Brett Butler."
Meadows was not always a theatrical trailblazer. Born the youngest of four on Feb. 8, 1926, she let big sister Jayne take the dramatic lead both in their children's plays and their lives. With their parents, the Rev. Francis James Meadows Cotter, an Episcopal priest and missionary, and his wife, Ida, the family spent part of the girls' childhood in China. They finally settled in New England, where the sisters attended boarding schools. When they play-acted, ebullient Jayne would take the emotional roles; Audrey would be the composed princess.
After high school, Jayne left for New York City, with the goal of being an actress. Audrey soon followed. Recalls Jayne: "It was like we sat down and said, 'Well, Jayne's the actress, what will we make Audrey?' " Since Audrey had sung in church choirs, Jayne decided she would be a singer. Audrey got small roles in road-show musicals and warbled light opera. Then, after four months of hoofing in the Broadway musical comedy Top Banana, she nabbed a job in 1951 on The Bob and Ray Show, the popular radio comedy team's short-lived foray into television.
How she landed the role of Alice in 1952 has become one of those Schwab's-drugstore myths: Gleason needed to replace Pert Kelton, the original Alice, who had been unfairly blacklisted. He rejected Meadows on first sight as "too young and pretty," but an undaunted Audrey supposedly had pictures taken of her as a frumpy hausfrau and had them presented to the star. Supposedly, Gleason then hired her on the spot. Whatever the precise reality, the next five years were, the 1954 Emmy winner once said, "the best time I ever had, the best job I ever had." The nightmare of largely unrehearsed shows (Gleason thought run-throughs took the edge off the comedy) before a live audience of 1,000 and with cameras rolling, fueled her craft—and her love of Gleason. As biographers chipped away at the Great One's pedestal—detailing his alcoholism and nastiness to his staff and costars—Meadows remained true blue. Her 1994 book, Love, Alice, is a defense of the man she called "a vibrant character of a thousand lights and colors."
But her sentimental side ended at the bargaining table. Helped by her attorney brother Edward, Meadows was the only one in the cast who negotiated a unique contract that would pay residuals if the shows were rebroadcast. The clause made her a fortune. And although later in life she missed the action of The Honeymooners, she never felt compelled to perform. "I'm not the kind who would die for art," she said in 1955. "My aim is to make as much money as possible, to buy clothes and travel."
She stayed true to her goals. Although a 1956 marriage to wealthy Washington Realtor Randolph Rouse ended in divorce two years later, her second try, with big, brash Continental Airlines CEO Robert Six (who had once been married to Ethel Merman), was a smashing success. From their marriage in 1961 until Six's death, the pair were inseparable, traveling the world and hanging out in their Denver, New York City and Beverly Hills homes. Meadows even joined the airline's board of directors. "One thing people might not suspect," says nephew Chris Cotter, "is that my aunt had an incredible business mind." Although she appeared in cameos on TV with the likes of Sid Caesar, acted in such '60s films as Take Her, She's Mine and That Touch of Mink and reprised Alice in a series of Honeymooners reunions, "she turned down role after role," says manager Katz. "She said her place was with her husband." With no children of her own, Audrey became a doting grandaunt with her 10 grandnieces and grandnephews.
After her husband's death, Meadows worked in the '80s Ted Knight sitcom Too Close for Comfort and later in CBS's short-lived Uncle Buck. But her heart—and ours—remained forever in that two-burner-stove, Chauncey Street kitchen. In 1987, when Gleason was on his deathbed, she called him in Florida. His wife, Marilyn, handed him the phone. "Jackie," she said softly, "it's Audrey. It's your Alice." His, and ours. Now and always.
J.D.REED
LYNDON STAMBLER, JOHN HANNAH and MICHAEL ARKUSH in Los Angeles
Contributors:
Lyndon Stambler,
John Hannah,
Michael Arkush.
AS THE HONEYMOONERS' TARTTONGUED realist Alice Kramden, she made grown men squirm with an acid skepticism that could etch glass. But in her personal life, Audrey Meadows was a quiet class act who hated a fuss. That is why, after the lifelong smoker was diagnosed with lung cancer in April 1995, she told only a handful of people, including her longtime friend Norma Salas and nephew Chris Cotter, 44, a sports-equipment executive and son of attorney G. Edward Cotter, Audrey's brother (who died last month). They were sworn to secrecy. Her big sister and closest friend, actress Jayne Meadows, 74, and Jayne's husband, Steve Allen, 72, were not to know. "That would have been her style," says Audrey's Honeymooners costar Art Carney, 77. "She wouldn't want to bother people with her illness. She didn't want to be a burden to anybody."
Advertisement
Today's Photos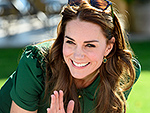 Treat Yourself! 4 Preview Issues
The most buzzed about stars this minute!